Depictions of Addiction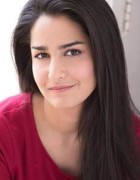 Click the Buzz Me button to receive email notifications when this writer publishes a new article or a new article in this column is published.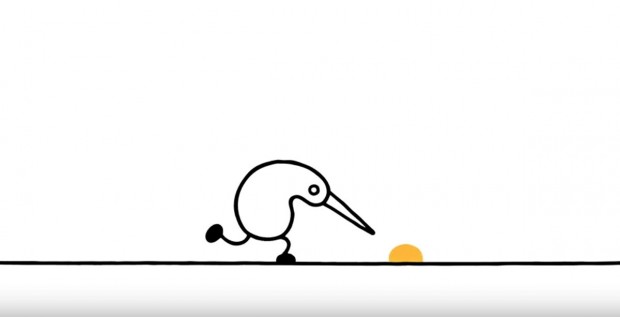 Turn on the radio, and you'll probably hear The Weeknd crooning a mother's nightmare: Always tryna send me off to rehab / Drugs started feelin' like it's decaf.
"The Hills" depicts a youth haunted by addiction and lust. Masked by the masterful melody and underscored by a dark, breathtaking bass, the song invites the listener to submit to the experience of a poignant emotional narrative, through isolation, excitement, and indulgence.
After I heard the song on the radio roughly 5,000 times, I started thinking about the normalization of addiction in America. I experienced it in college, hearing acquaintances jokingly exclaim, "To alcoholism!" right before they downed double shots of tequila in the sweaty basement of an unknown fraternity. I laughed along with them, contributing to the normalization of a disease. They couldn't actually have been alcoholics, right?
This short animated film called "Nuggets" depicts the complexities of addiction in a simple yet compelling manner. A kiwi bird takes a casual stroll down the road and finds a golden nugget along the way. He looks back at it, clearly intrigued, but keeps walking. Again, he encounters a nugget, this time stopping to examine it.
Finally, he lowers his beak into the nugget and ingests it, reminiscent of a needle injection. The effect is immediate: the kiwi's eye glows a beautiful golden color, ethereal music plays, and he's lifted off the ground in what can only be described as the "high." As the music fades, he lands quite gracefully back on the road, where he continues walking.
The kiwi bird continues finding nuggets, and each time he ingests the golden goodness, his highs steadily decrease in time and pleasure. And yet, all he can think about, all he can see are the golden nuggets. His despair is palpable, but he continues harming himself, seeing only the next nugget that will allow him to feel. He eventually descends into darkness.
Every time I have shown this video to friends, they get a few minutes in and start wailing, "No! Don't do it!"
I smile, because this personal investment is precisely the reaction that the artist intended. Andreas Hykade, the Director of Animation and Visual Effects program at Filmakademie Baden-Württemberg in Germany, describes his intention for the piece in an interview with Chris Robinson. He created the piece for adolescents in the hopes that they would think of the poor kiwi bird whenever temptation crossed them.
The bird, clearly in the depths of despair, suffering immensely along the road that leads to emptiness, tugs on our heartstrings as we, the observer, can do nothing for him. And yet we normalize, perhaps even romanticize and glamorize, addiction in other situations without question.
This creates a contradictory conundrum concerning the "right" way to perceive addiction. Does it have a dark glamour to it? Is it the butt of the joke? Do we empathize with its victims?
As a 22-year-old recent college graduate, I've witnessed the glamour, the humor and the despair. These forces combined create a discord in perception of the word. And yet, it seems fitting that such a complex phenomenon contains contradictory forces within it. Because there is a dialectic present within addiction itself, I have found it paramount to be aware of it in order to not only influence my own health and behavior, but in order to take a step back and think about what the contradiction says about our society.
To leave a comment, please log in or create an account with The Buzz Magazines, Disqus, Facebook, Twitter or Google+. Or you may post as a guest.