Mailbag - January 2016
Click the Buzz Me button to receive email notifications when this writer publishes a new article or a new article in this column is published.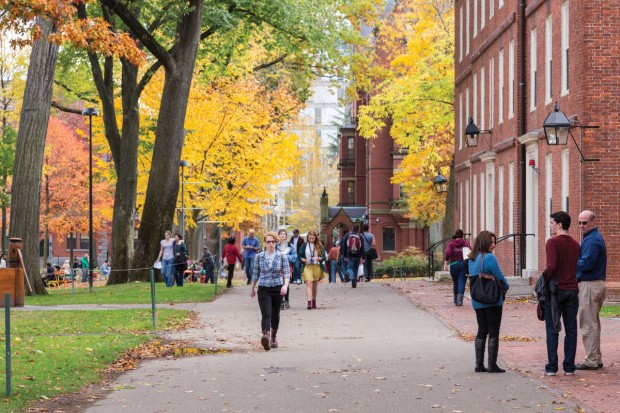 Tips on college apps
As a Memorial resident and rather mission-driven college professional, I have a few suggestions for your wonderful "almost-veteran mom" tip list [College Apps: A Parent's Perspective, by Cheryl Laird, December 2015].
Do take a PSAT prep course in the summer of sophomore year if you think you could have a chance at a merit scholarship. Do call a college's admissions when you have any questions. Do visit every Texas school to which you may apply. Do "sign up" and make sure that the school knows that you visited. Do be realistic about the kind of school you deserve – if you are a late bloomer, it's fine to go to a community college or a college that is less competitive. Do go to a college where you will have some fun.
I began this 13 years ago when my own first child applied to 12 schools, and I was so taken by the process that I felt I could make a serious difference. College-application help should not have to cost a small fortune. After reading your superb article, I was compelled to dash off this note. Love, love, love The Buzz and your columns.
Suzanne Reynolds, author of The College Essay Companion
Editor's note: We had to edit Suzanne's letter for space reasons, but for more of her tips, see the comment under Cheryl's College Apps story.
Memory leads to restaurant story
A random memory cropped up, and I did a web search on Schwartzberg's Delicatessen. That led me to your Buzz article last year on Houston restaurants [Restaurant Memories: A Look Back at Houston's Dining Past, by Russell Weil, November 2014]. When I was an engineering student at Rice back in the '70s I was scouting out where the "new" 59/288 link was being constructed. Stumbled on a restaurant, which as I recall was on a dead end created by the construction. I went in and had lunch. The place was packed. Thought, "How is this authentic deli located here?" Obviously I was completely ignorant of the history of the Riverside/MacGregor area. Even though I grew up near Spring Branch, we were transplants from Dallas. I vividly remember an elderly, white-haired man sitting near the cash register, whom I took to be Mr. Schwartzberg (but did not inquire). These days we live in Bellaire, and I cycle through that area.
Michael Tucker
Editor's note: Russell's restaurant story was a popular one, and we're glad you stumbled across it.
From peak to peak
I am happy to report that my family and I climbed Guadalupe Peak in west Texas over Labor Day weekend, the highest peak in the state. It was more challenging than we had read about due to the steep bottom part and high temperatures early in the morning. It is at a much lower altitude (8,751 feet) than Mt. Whitney (14,508 feet), so the altitude didn't affect us very much at all. Some parts of the trail are narrow and run along hair-raising cliffs, but there is a really cool bridge to cross and much of the trail is shaded. We saw hawks circling down in the valley and you could see for miles and miles. It was a thrill to reach the summit and the preparation and training we did earlier this summer for our trip to Mt. Whitney in California paid off for this climb. The views at the top were stunning and it was a big payoff after climbing for about four hours. A thunderstorm rolled in just as we were descending from the summit, and we were glad we took rain jackets – a cold rain poured for about an hour coming down. We made some wonderful family memories during the trip. The Guadalupe Mountains National Park area is beautiful with lots of wildlife and flora that you can't imagine are found in Texas. 
Hal Means
Editor's note: We have been eager to hear about your latest adventure. Hal and daughter Charlotte, along with father-daughter Shane and Reagan Kimzey, were featured in Tracy L. Barnett's September 2015 article, "Travel Buzz: Father-daughter mountain climb."
Send letters to info@thebuzzmagazines.com. Please include your name, address, phone number and email address for verification purposes. Letters are subject to editing for clarity and space. Views expressed in letters do not necessarily reflect the opinions of The Buzz Magazines, and The Buzz takes no responsibility for the content and opinions expressed in them.
To leave a comment, please log in or create an account with The Buzz Magazines, Disqus, Facebook, Twitter or Google+. Or you may post as a guest.