Mailbag - June 2016
Click the Buzz Me button to receive email notifications when this writer publishes a new article or a new article in this column is published.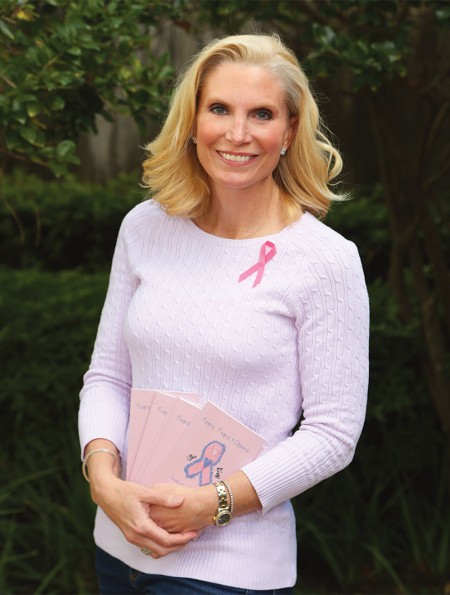 Cancer story hits home
Just a quick note to comment on the consistently high quality of the magazine. I am generally disappointed at the amount of grammar and spelling errors, as well as poorly written articles that make it to print, but not with this magazine. Your publication is always top notch.
I recently read the article "Facing Cancer" [by Jennifer Oakley, May 2016] and found it especially resonated with me as a cancer patient. Although I have come close to death on at least five occasions in the past one and a half years, it appears I am beating a very difficult cancer, [and] as the father of three small children, I must, and will be victorious over this evil illness. I credit almighty God for bringing me this far and hopefully to a successful conclusion by year-end. So you see, I appreciated reading this success story in your magazine.
Eric Zoerb
Editor's note: Because of this story, Eric reconnected with an old friend from St. Thomas' Episcopal School, Cheryl Laird, our associate editor. Thank you for your letter, Eric, and we wish you health. Jennifer's stories have resonated with many readers whose lives have been touched by cancer. Each of the four Buzz magazines featured a different survivor, so if you haven't read the other ones, you can find them at thebuzzmagazines.com.
Mom would be happy
Thank you for the wonderful article about my mother, Miss Lillian [Miss Lillian's Legacy: Beloved gardener's plants live on, by Andria Frankfort, April 2016]. 
The habit of giving away flowers was one of her signature traits. And so it was on her birthday that she had to give away the sweet-smelling gardenias on the bush in her backyard. When Gigi Shapiro called me to tell me that the gardenia bush was still alive and well I could hardly believe it.
The Buzz has really told this incredible story so well. And I think those who read it will understand that this story is the story of a minor miracle. That Melissa the new owner has moved it to the front yard for all to see and that Melissa is excited to have this legacy of my mother's incredible life in her garden. I am so glad that we were not able to move the gardenia bush off of the lot. It belongs on the land my mother so loved and tended. It belongs to Melissa.
I truly believe that if you had not started writing this story none of this would have happened. So I am deeply indebted to The Buzz for saving this gardenia bush and in the process saving an enduring legacy of Miss Lillian.
When my mother died I really wanted to share some of her stories and pictures and memories, so I built a website – www.lillianillig.com/members – for anyone to visit. I am a probate lawyer, and I know what happens to boxes of letters and papers and old pictures. If you want to share anything with the present generation it has to be on the Web.  
Dale Illig
Feels for foodie-kid story
Many many thanks for all of the effort spent on the Foodie Kids piece [Foodie Kids: Grown-up palates, by Andria Frankfort, May 2016] and for portraying all of the kiddos so well! We are thrilled with how it turned out and love that you have shed some light on the possibilities to feed our kids well by educating and engaging them.
Tama Klosek
On the other hand
I believe the word Andria Frankfort meant to use in the title of her Foodie Kids story is "palates," not "palettes."
Katherine Wallace
Editor's note: Thank you for reminding us that this was a story about food, not painting. We've corrected it.
Correction
In the May 2016 Buzz About Town, we mistakenly said Grace Phillips, founder of Horn Academy's physical-education department, was retiring. She is not retiring and is still teaching students how to square dance. We have corrected this and apologize for the error.
Send letters to info@thebuzzmagazines.com. Please include your name, address, phone number and email address for verification purposes. Letters are subject to editing for clarity and space. Views expressed in letters do not necessarily reflect the opinions of The Buzz Magazines, and The Buzz takes no responsibility for the content and opinions expressed in them.
To leave a comment, please log in or create an account with The Buzz Magazines, Disqus, Facebook, Twitter or Google+. Or you may post as a guest.