Dinner Time
All in the family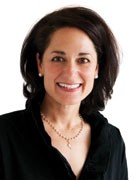 Click the Buzz Me button to receive email notifications when this writer publishes a new article or a new article in this column is published.
The summer hiatus is ending. Time for my oven to get back in gear. Problem is, if my oven needs to get going, so do I. And even though the heat and the addictive slower summer pace have got me in another mode, I'm starting to think about family dinners again.
My friend Heather Kearney says one of the keys to getting inspired in the kitchen is engaging your kids. "For us it started when Bridget [Heather's now-14-year-old daughter] asked what I knew how to cook. I told her when I got married I knew how to make five things: eggs, grilled cheese, my grandmother's chocolate chip cookies and her King Ranch casserole, and meatloaf.
"To this day, those are the things my kids ask for. They're what I do well."
Bridget is following her mom's footsteps and developing her own repertoire. At 14, she's adept at lasagna, tacos, breaded chicken and coffee cake.
"Bridget came home from camp one year – Camp Mystic, where I went, too – and said, 'Mom, you have to learn how to make Richard's [the chef's] lasagna.' So I called the camp and got the recipe, and she started making it. Now she can make it herself."
Heather, who owns the children's clothing store The Stork Club and sometimes works late, made sure that Bridget could safely operate their gas stove to brown meat for lasagna. She taught Bridget never to preheat a pan, but to put the meat in it and then add heat. "I don't ever want the meat to splatter," she says.
"One day, I was running late and asked Bridget to brown the meat before I got home. It was a leap of faith. She was all alone with the dogs." Now, Heather says, "I'll call home and ask if Bridget can prep the lasagna. She's browning beef, pouring tomato sauce in, mixing egg and cottage cheese. It's not exactly Julia Child, but she's doing it."
When Heather leaves town on buying trips, Bridget will prep and layer a lasagna, cover it with foil and write 350 on it. Then she'll leave for sports, and her dad Wayne comes home and puts it in the oven. "She's so proud to feed herself and Wayne," Heather says.
Heather loves the independence Bridget gains from learning the recipes, and, she says, "It's a great way for us to connect in the kitchen, especially after she's been at camp. During the year, it's a good homework break. And if she loses interest and wanders, I just let it go."
Amy Anton also started early, developing a love of cooking during high school. "I cooked in college for roommates and my boyfriend, who became my husband," she says. Now, the self-taught cook and mother of three teenaged boys teaches cooking classes through her aaCooks forum (kitchenunderground.com), where she shares recipes and techniques for family dinners.
"I want people to start with a recipe," Amy says. "That's your foundation, and you can go from there." She focuses on what's in season, and most of her go-to recipes contain 10 ingredients or less. "When I give someone a recipe," Amy says, "I give a lot of substitutions. I don't want them to say, 'I can't make chicken with chorizo because I don't have an orange on hand.' Use a lemon. I teach them to taste and eat to know what flavors go together.
"I also like to make things that can be prepped in the morning or afternoon, and they can sit. As soon as school starts everyone is on a different schedule. We love sitting down to a family dinner, but sometimes that consists of everybody sitting at the island at 6:30 and then we all rush out the door. It's got to be ready to go." Options also are important: "If you make a salad with avocado, it's on the side, so someone can leave it out."
For someone who loves to cook, family dinner can be a joy. "My three boys eat quite a bit of food," Amy says. "It's nice to have a good audience."
Like Bridget, Amy's boys are cooks-in-the-making. "They all have their favorite things that they can make," she says. "The twins love to make Saturday-morning egg tacos. And my oldest likes kale Caesar." That's another tip Amy offers: "When you give kids kale or zucchini, let them have as much parmesan or dressing as they want. Who wouldn't like that?"
To leave a comment, please log in or create an account with The Buzz Magazines, Disqus, Facebook, Twitter or Google+. Or you may post as a guest.