Ovarian Cancer Survivor Stories: 4 Brave Buzz Women
Click the Buzz Me button to receive email notifications when this writer publishes a new article or a new article in this column is published.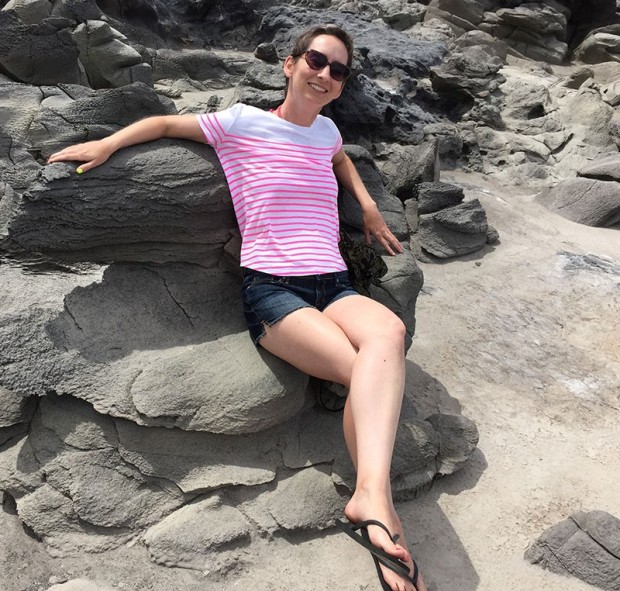 I can think of nothing more inspiring than hearing stories from people who have battled cancer. This month - National Ovarian Cancer Awareness Month - we are spotlighting four Buzz women who beat ovarian cancer. In honor of their bravery and resilience, we are featuring their specific stories. As a cancer survivor myself, I was ecstatic to have the opportunity to speak with these inspiring women.
I hope you read their stories and find the motivation to take steps toward preventing cancer and as inspiration to move forward through the daily grind. 
Joan Altsuler
Joan Altsuler's story is particularly scary in that she was proactive and got a hysterectomy to prevent ovarian cancer. Even though she was seemingly "out of the running" for getting ovarian cancer, she still protracted it. Because of this shock, Joan encourages everyone who has heard her story to frequently visit their OBGYN for regular appointments, even if that person has already had a hysterectomy. 
Lauren Brigance
Lauren Brigance was diagnosed with Stage I ovarian cancer when she was only 33 years old. After going to a doctor for abdominal pain, resulting in her being sent home with antibiotics, Lauren insisted on more testing, which eventually led to doctors finding a softball-sized tumor in her ovaries. Even though the cancer was presumed to be confined to the tumor, Lauren went through six cycles of chemotherapy to make sure the cancer was out of her system. The most important takeaway she wants readers to have is that you are never too young to get cancer. You know your body better than anyone else, so don't let doctors tell you that everything is okay if you know that there is an issue. Lauren rode in the MS150 right before she was diagnosed with ovarian cancer, and later learned that the tumor was probably growing in her body while she was riding it. She has just begun riding again, and is excited to participate in the upcoming Wheel to Survive event.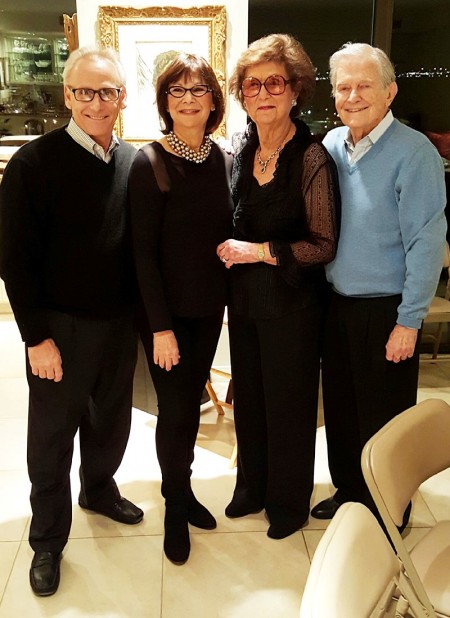 Candy Lipp
At age 49, Candy Lipp went in for a regular check up and blood exam, done by her OBGYN, Dr. Edward Yosowitz. The results showed an "elevated" reading on her CA 125 test. Dr. Yosowitz referred Candy to a radiologist to perform a pelvic exam. She found nothing. Dr. Yosowitz then suggested that she watch it and redo the test in 6 months. Candy's husband, Arnold, persuaded her to go to MD Anderson to pursue the results after he talked to a friend who was a doctor at MD Anderson. What was "nothing" was actually ovarian cancer, which led to Candy having a hysterectomy and chemotherapy. Even though she had no previous cases of cancer in her family, she was a rare case, and has since tested negative for the BRCA genetic cancer gene. Having survived this experience, Candy is grateful to Dr. Yosowitz and her husband, who she thought was being "pushy," but actually saved her life. Her husband thanks the amazing doctors, but Candy thanks her husband for taking her results seriously and pushing her to look for answers. 
Cathleen Marton
Cathleen Marton's story starts off tragically, with the death of her husband, who passed away after a bad accident and subsequent illness. Soon after, Cathleen discovered that something inside her felt "wrong," but whenever she went to doctors, they told her there were no problems. Finally, after visiting multiple doctors, a resident just out of medical school diagnosed her with cancer. Fearful of what her daughter might think if she found out (with worries that she might be an orphan), Cathleen hid her diagnosis from her daughter. Now that she has been treated and taken care of, Cathleen recently told her daughter about her illness. Her daughter is nothing but supportive, and encourages her to share her story and trust in herself and her body if something doesn't feel right.
Thank you to all of these inspirational women for sharing their stories with us. Joan, Lauren, Cathleen and Cathy are all participating in the upcoming bike relay race, Wheel to Survive, on Sept. 25. Proceeds raised by riders directly funds programs for women currently battling ovarian cancer and provides research dollars for a cure.
Find a list of cancer resources provided by Buzz residents.
To leave a comment, please log in or create an account with The Buzz Magazines, Disqus, Facebook, Twitter or Google+. Or you may post as a guest.