Sunday Mornings with Rania: An Important Quiz for Every Home Owner
Click the Buzz Me button to receive email notifications when this writer publishes a new article or a new article in this column is published.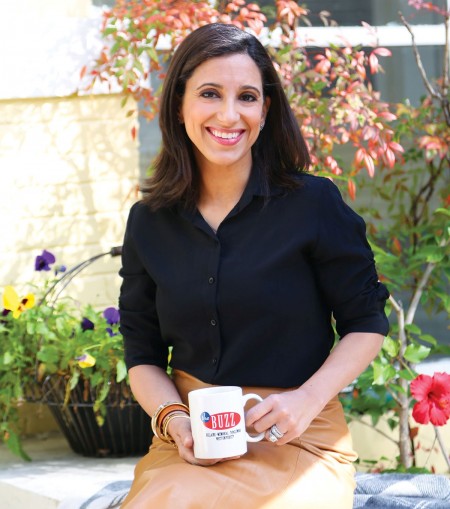 This is a true story: She was sitting in her home of 40 years watching TV. It was evening and just her and her puppy. She is a widower in her late 60s, a proud mother and grandmother. She is an incredible, accomplished, independent woman who had a productive career in Houston. But as she got up to go to her bedroom, she realized the unthinkable had just happened, while she sat just a few feet away.
Her eyes were first drawn to the jewelry on the floor in the hallway; she then glanced at the sliding door in the family room – it was ajar; as she peered into her bedroom, it was in complete disarray. She never imagined this would happen, but it did. 
A frantic call to 911 and police were there within minutes. Two men had gained entry into her home and stole over $50,000 in fine jewelry and purses from her bedroom. Thankfully, she did not interface with them. Sadly, she will not see those pieces again, pieces her late husband purchased for her to mark milestones in their lives. 
According to Neighborhoodscout.com (an online platform that reviews crime stats from the FBI and 18,000 local law enforcement agencies), Houston has one of the highest crime rates in America. Your chance of becoming a victim of either property or violent crime is 1 in 17. Nationally, there is a home intrusion committed every 13 seconds with 2.5 million home intrusions committed each year. 
While the statistics are important to understand, most of us will live our entire lives without an incident like this ever happening.  That said, are you resting on luck or critical crime prevention education? I'd prefer to rest my hat on the latter. Grab a cup of coffee, a pen and paper and spend a few minutes answering this two part quiz for insights that I hope will be informative. 
If you answer YES to any of these questions, you are DECREASING your risk for a break-in or home invasion. 
Do you know that thieves can purchase items called "bump keys" that allow them to gain entry into your home? Have you made sure your doors have "bump proof locks" installed? (Hint: A quick look on Amazon.com shows these sell from anywhere from $30 to $100).
Do you keep all doors and windows locked when you are home? 
Do you have an alarm installed and do you set it to "stay" even when you are home? 
Do you know your home owners policy? Have you taken pictures of everything you have – jewelry, expenses purses and more? (Hint: You'll need this to assist with your insurance claims.) 
Do you only answer the door if you know the person knocking on the other side? 
Have you thought of ways to make forced entry into your home difficult including making sure doors are difficult to kick open?
Do you leave your garage door closed throughout the day? 
When you come into your home from work, walking the dog, or pulling in groceries, do you pay careful attention to your surroundings and make sure no one is nearby when you re-enter your home?
Now answer these questions… 
If you answer YES to any of these questions, you are INCREASING your risk for a break-in or home invasion: 
Do you have substantial cash hidden at home?
Do you have large amounts of either prescription drugs or illegal drugs stored at home?
Do you post a lot of photos of your closet or luxury items on social media? 
Do you have a lot of expensive electronics? 
Do you have an open floor plan with many windows and not a lot of window coverings? 
Are you vocal about your collection of valuables? 
In all honesty, my personal feeling is that I should be able to buy what I want, decorate my house the way I want, share what I want online and live in complete freedom when it comes to my home and my personal space. That's what I want for each of us. That said, I cherish my home and family and every item in it so I'm willing to take the time and extra steps to safeguard it all.
Share with others who may be interested in taking these quizzes and together. Let's make our homes and families our priority.
For more information on Crime Stoppers of Houston, go to crime-stoppers.org and follow Crime Stoppers on Facebook. Have topics in mind that you'd like Rania to write about? Email her directly at rmankarious@crime-stoppers.org. Read past Sundays with Rania posts here.
Editor's Note: Views expressed here are those of the author and do not necessarily represent the views of The Buzz Magazines.
To leave a comment, please log in or create an account with The Buzz Magazines, Disqus, Facebook, Twitter or Google+. Or you may post as a guest.