Frightening Reads for October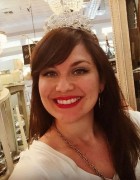 Click the Buzz Me button to receive email notifications when this writer publishes a new article or a new article in this column is published.
Book Buzz is a blog produced in collaboration with neighborhood librarians from Houston Public Library, Harris County Public Library and the Bellaire Library.
Get in the Halloween spirit with some frightening reads this October. Here are a few of my favorites: 
The Lady and Her Monsters by Roseanne Montillo is a wonderful accompaniment to Mary Shelley's Frankenstein. Also penned by a female author, this nonfiction account of the people, experiments and personal history that influenced the creation of Shelley's "modern Prometheus" weaves a delightfully morbid account of weird science and poetic perceptions. 
I began reading this before I read Frankenstein and finished it after, but I was familiar with the story, partially because I'm mad about Halloween and the book is pretty dark, and it's been a part of our collective "Western classic literature" for so long. Plus, I totally saw the movie version of the 2013 London stage production starring Johnny Lee Miller and Benedict Cumberbatch! (If you are at all interested in the tale, seek it out because it's engrossing and everyone in the play does an outstanding job.) Most versions of this story are inherently intriguing due to the multiple layers of emotion, relationships and sociological implications involved. 
After years of loving Mel Brooks' "Young Frankenstein" and all cartoon and vintage versions of the monster (even including Herman Munster), once I finally read the book I wanted to know more about the person who invented such a captivating story and wrote it with such detail and flair. Anyone interested in slightly grotesque medical history, true origin stories and/or "herstory" will be riveted! 
Gulp: Adventures on the Alimentary Canal by Mary Roach is the third book by this author I've enjoyed over the years. I listened to it on CD audiobook in my car, which I'm now totally addicted to doing and highly recommend given how long most people commute throughout this city. 
The first of Roach's delightfully grotesque, slightly morbid and simultaneously interesting books I read was Stiff: The Curious Lives of Human Cadavers, a study of post-mortem physical realities and the history of what we've done with dead bodies before our current "scientific age" of organ transplants and car-crash testing. The second was Bonk: The Curious Coupling of Science and Sex, an amusing and respectfully raunchy investigation of how science has, and continues to, deal with the study of people (and other animals) doing "the deed." (A particularly amusing conversation starter at family functions!) Her latest, Grunt: The Curious Science of Humans at War was published in July 2016 and is on my list to aurally devour immediately. 
One of my favorite facets within all her books is her ability to not only make technical, "science-y" facts understandable, but also relatable. As a lay-person, Roach approaches scientists with a curious mind and witty sense of humor (not to mention a well-developed sense of the ridiculous), which translates directly to the reader. She gains access to obscure people and places that sound, at times, alternatingly terrifying, disgusting, sterile and intimate. And Gulp is no different! We take a tour from beginning to end, all the while learning about processes and connections within our own bodies, as well as some other bodies (dogs, for instance) and are encouraged to marvel at how amazing they really are.
Her perspective is a delight and her subjects are always intriguing. Curious science, indeed!
What are your favorite spooky reads? 
To leave a comment, please log in or create an account with The Buzz Magazines, Disqus, Facebook, Twitter or Google+. Or you may post as a guest.