Sunday Mornings with Rania: This Week in Houston - An Active Shooter in our Neighborhood, Threats Targeting our Schools
Click the Buzz Me button to receive email notifications when this writer publishes a new article or a new article in this column is published.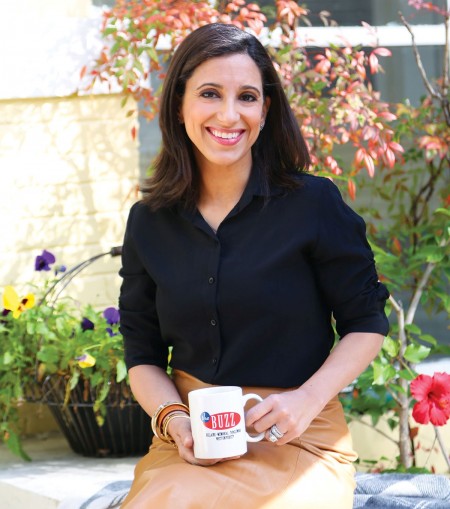 What to discuss this weekend . . . how I long for the post when we discuss the weather! In the last few days, the Crime Stoppers of Houston office has been inundated with activity surrounding the active shooter in our very own West University area Mon., Sept. 26 as well as the incredibly scary mass threats targeting Houston-area high schools Fri., Sept. 30. So let's break it down as both require our attention today.
Active Shooters – 5 things to think about, swallow and make part of your reality right now:
It can happen anywhere, anytime, and affect any one of us. In terms of who is most at risk, past data shows us that businesses are most at risk, next schools, government properties followed by open gathering spaces and then residences, houses of worship, and lastly health care facilities:
These incidents are on the rise. According to the FBI between 2000-2006, an average of 6.4 incidents occurred annually; between 2007-2013, the average increased to 16.4 incidents annually and is only going up.
Knowing this means you need to be alert at all times and always have a plan to escape and safely tell others. Wherever you are, how would you get out if a shooting broke out? What would be safe, appropriate ways to mitigate risks for others? In the recent shooting in West University, there were reports of citizens running into the streets to stop oncoming cars from traveling in the area. Keep in mind, your safety is critically important so do not do anything that further jeopardizes your life. Each decision will be a game-time decision and will vary.
Call 911 immediately. Look out for and listen to law enforcement's direction; help gather any information you possibly can about the suspect. Remember, if you recognize the risks and have a plan in place at all times, if an incident takes place, you will hopefully be in ready mode.
Get involved. How can we as a community come together to stop active shooters? Some will want to focus on pressing elected officials, others will focus on mental health reform and treatment while others will want to volunteer their time focused on education. Crime Stoppers works around the clock to offer free trainings to schools and neighborhoods and wants each community to get more involved.
And as if that wasn't enough, on Friday, schools across Houston received threats of kidnappings and shootings. Many schools were on lockdown and kids all over were terrified. Parents, we are finding that threats against schools are increasing year after year. Here's what we need to do now:
Talk to the youth in your life about the seriousness of making these types of threats. Often times, these are good kids who are trying to be funny. They do not realize that these threats are considered to be criminal offenses and that they will be found and arrested.
Walk youth through the consequences to the schools, the teachers and the students who suffer through the "lock-down" process.
Talk to the school about absences in the face of a school threat (will they be counted?); the school's policy on "lockdowns" and what measures the school and the school based law enforcement (is there one at your school by the way?) are taking to ensure safety. (For example, one mom called me on Friday because her Houston-area high school was on lockdown and she wanted to go get her daughter, but the school forbid the parents from approaching the campus until the lock down was lifted.)
Put the risk into perspective. This recent threat seems to be more of a "copycat" scenario where the goal is to place fear but not cause actual physical harm. All threats need to be reported. Threats that are more targeted and consistent in nature should always be taken seriously. Students, parents or teachers with information must call 911 or Crime Stoppers at 713-222-TIPS to report what they know.
In the face of a school tragedy, what is your child's plan? In talking to our partners at the FBI, they have told us that when it comes to their children, they tell them one thing: In the case of a school threat or active shooter, run -  get out of the campus immediately. Don't hide in the bathroom or classroom unless those are your only safe options. Even if forced to hide, plan to fight and try to break down any window or any door to get out of the building safely.
I talk to people all the time who think the world is roses. Don't get me wrong, there is more good and more greatness than there is anything bad. That said, we must recognize the reality of what is happening – from active shooters in the safest neighborhoods to threats targeting a whole host of schools at a time – times are changing. It doesn't mean we need to change anything other than know the facts, be vigilant and spread the education. I firmly believe that by working together, we are stronger.
My sincerest love to each of you and best wishes for a safe week ahead!  
For more information on Crime Stoppers of Houston, go to crime-stoppers.org and follow Crime Stoppers on Facebook. Have topics in mind that you'd like Rania to write about? Email her directly at rmankarious@crime-stoppers.org. Connect with Rania on Instagram and Twitter. Read past Sundays with Rania posts here.
Editor's Note: Views expressed here are those of the author and do not necessarily represent the views of The Buzz Magazines.
To leave a comment, please log in or create an account with The Buzz Magazines, Disqus, Facebook, Twitter or Google+. Or you may post as a guest.