Always a Party
Making leftovers new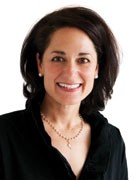 Click the Buzz Me button to receive email notifications when this writer publishes a new article or a new article in this column is published.
It's time to start prepping for the best leftovers of the year. And by that, we mean leftovers that, for some, trump what's arguably the most-anticipated sit-down of the year: Thanksgiving.
But if those leftovers are so yummy, and if we've worked so hard to plan for and make and serve the original versions to our families and friends, what do we do with the containers full of turkey and dressing and cranberries – that no one really wants to look at after Friday's stuff-yourself-just-one-more-time leftover lunch?
Have a party, of course. That's what Melanie Herz Promecene and Chris Promecene would say. The pair – she director of interiors with Morris Architects and he owner of Promecene Design, a design and marketing company – are consummate entertainers, always welcoming a throng to their party-perfect Meyerland home (and bar).
"When we have a lot of family and friends in town and want to get everyone together, the party just spontaneously happens," Melanie says. "We want to continue the fun and entertaining!"
The Thanksgiving weekend is pretty packed for the Promecenes: "We usually do both families Wednesday night for Mexican, then Thursday we do half a day, with the first Thanksgiving with [my family] and the second with Chris' family. Friday we do dinner at my mom's." On the last day of debauchery, Melanie and Chris host "anyone who's around and wants to get rid of stuff."
It's all very informal, with no planned guest list. "We'll text people, or if we're together we'll tell them," Melanie says. "It's super casual. I'm pretty sure it started because our crazy family was in town and they wanted to make sure they could see all their friends, so I just said, 'Have everyone come over and bring their leftovers.'
"There's so much planning during the week that Saturday comes and we don't want plans. Well, we still end up having plans, but at least it's on home turf. No stress. It's not a party; it's, 'Come on over!'"
While there's not much planning to be done, Melanie and Chris divide what needs to happen. "I am more 'let's get the house orderly,' and Chris enables the food scene," Melanie says.
"We'll have the oven on so you can reheat something if you need to," Chris says. "And we'll have plates and silverware, all disposable, and some interesting bread on hand if someone wants to make an upgraded turkey sandwich. We'll also put out a lot of different condiments: mayonnaise, sauces, typical Thanksgiving stuff. If you've got leftover ham you can put out chow chow [a tangier cousin of pickle relish made from a mix of pickled veggies; Melanie and Chris favor Crosse & Blackwell Chow Chow Relish], and that's really good."
"We always have big chunks of cheese," Melanie says. "That's our staple if we ever have people over."
"Yeah," Chris says, "we'll have stuff to graze on and just supplement whatever people bring. You don't want to put too much new food out."
"Because you want to get rid of your old stuff," Melanie says.
"We do have lots to drink," Chris says. "Oh yes," Melanie agrees. "Heavy on the drinks."
Chris says, "We'll have people bring over leftover bottles of wine," but, Melanie says, "Our bar is always full."
"We'll have some kind of cranberry fizz," Chris says. "Because my philosophy is bubbly from Thanksgiving through New Year," Melanie says.
When friends arrive, they'll be offered a holiday-themed cocktail and will walk into a brightly lit house filled with music. "We like Sinatra. Maybe some old-school mixed with something new," Melanie says. "But also, after Thanksgiving it's holiday music in our house."
"Mel is the music person," Chris says. "I do ambiance; Chris does food," Melanie says. They also suggest asking one of the kids to create a Thanksgiving playlist.
"We encourage people to bring their desserts, and maybe you make some Thanksgiving desserts," Chris says.
"Everyone has all the pies," Melanie says.
"So it's nice to do something a little different," Chris says.
"Like fruit," Melanie says.
"No," Chris says, "No one likes fruit for dessert."
"Okay, chocolate," Melanie says.
With all the debate and the back-and-forth, the food, the drinks and the music are secondary to Melanie and Chris. "The holidays can be a stressful time for people," Melanie says. "This is about trying to savor the happy moments and not go too fast. Life is fleeting. You've gotta enjoy what you have while everyone's together."
Melanie and Chris' Favorite Weekend-After Recipes
"Leftover turkey or ham sandwiches are about two things – the bread and the spread," Chris says. "Find some great, fresh bread options at Central Market. For spreads we put out Crosse & Blackwell Chow Chow for a killer ham sandwich, spicy chipotle-cranberry mayo and, for purists, straight-up Duke's Mayonnaise."
Check out these recipes for Apple Champagne Sangria, Spicy Cranberry-Chipotle Aioli and Cranberry Shortbread.
To leave a comment, please log in or create an account with The Buzz Magazines, Disqus, Facebook, Twitter or Google+. Or you may post as a guest.