From Black Friday to Cyber Monday: What Criminals Hope You Are Too Busy to Consider
Click the Buzz Me button to receive email notifications when this writer publishes a new article or a new article in this column is published.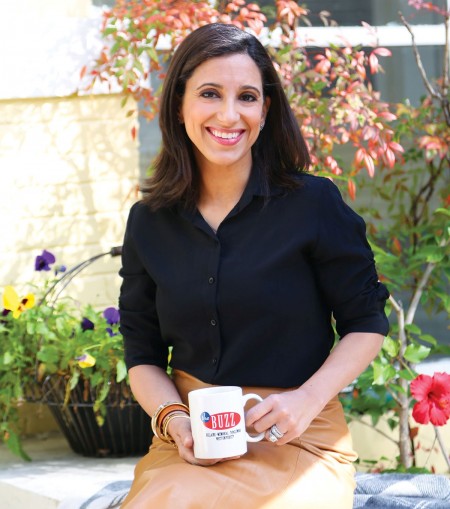 2016 Cyber Monday Shopping, by the numbers:
Here are some stats to think about, according to Nielsen's just-released 2016 Holiday Trends: 
More Shopping: 63 percent of consumers plan to shop on Cyber Monday (increase from 2015) 
Mobile Commerce: 50 percent of American consumers will shop for Cyber Monday deals on their mobile devices (that's up from 39 percent in 2015) 
Who is Shopping: All age demographics with millennials leading the way
More consumers want to shop online and avoid the stores altogether with 58 percent of consumers surveyed saying they will purchase their holiday gifts online; 40 percent said they will go to big-box retail stores and only 25 percent said they plan to hit department stores  
How to Shop Safely: 
According to the collaborative study published by OC&C Strategy Consultants, online retail markets like Paypal and Google will double by 2018. Where millions flock to spend, and spend in excess and quickly, criminals will gather. These criminals will look to steal identity and take credit card information. Here are some tips on staying safe while shopping online:  
Go to Trusted Brands with a Strong Reputation
Why? They have an existing reputation and plan to stay in business for the long run. You know what they are selling and there is a storefront to go to or a well-established service line to address any issues you have.  That said, buyer beware: Criminals know you'll think this way so they will fraudulently create fake, yet professional-looking websites that make you assume that you are purchasing from a reputable, big-brand store that may just have their headquarters in another part of the country. In fact, researchers at Google found that "high-quality phishing (the activity of defrauding an online account holder of financial information by posing as a legitimate company) sites" are so effective, they have a 45 percent success rate at extracting your information. For fraudulent sites that are not as well executed, the success rate is still at 31 percent. Also, I know you're moving quickly but please make sure the store name is spelled correctly in the URL – bestbuy.com rather than bsetbuy.com; bankofamerica.com not bankofamerca.com.
Pull out the Credit Cards; Leave the Debit Cards Alone
Why? Credit cards offer consumers additional protections when shopping online. They often have no limit on the monetary amount you will be responsible for paying if your information is stolen and used by someone. Credit cards are also not linked to your private banking accounts. Additionally, use secure online payment services (like PayPal). These providers act like a middle man and are responsible to keep your personal information one-step away from the seller. Your bank details are always unseen. 
Look for the Padlock Symbol 

and https URL
Before you shop, glance at the URL and make sure you see both a "padlock symbol" before the URL followed by "https."  Websites that have these two components are safe because they utilize a Secure Sockets Layer to encrypt any information that is shared online (i.e., your credit card information).
Too Good To be True? Think it Through. 
Even though we're going from Black Friday to Cyber Monday and the name of the game is "deals, deals, deals," please be wary of offers that seem too good to be true. All this means is you can jump on great opportunities (because of course there are many) but do so after you have done your research, made sure the offer is real, confirmed you are on a legitimate site, made sure to locate the security identifiers on the site and haven't been asked for things that seem out of the ordinary to make the purchase (i.e., you weren't taken to another site to enter credit card information or finalize the purchase).  
Why would scammers try to lure you this way? They can be trying to steal your credit card information, banking information, infect your device or steal your identity. 
Opt for Your Mobile Phone Network over Public WiFi
Considering that many of us are shopping on our mobile devices, please make sure you are still using your secure WiFi. While you can get free WiFi almost anywhere, it doesn't mean it's secure. Check to make sure your computer or smartphone is not set up to automatically connect to unknown WiFi networks — or set it to ask you before connecting — so you're sure you know what you're connecting to when you connect. If a secure option is not available, use your own mobile phone network rather than a public WiFi. (Read more on this here.) 
If your Information is Compromised 
Cancel your credit card immediately. Notify your bank and call all your other credit card companies. Contact the credit bureaus. Change all your personal banking passwords as well as the login for the email account you tied to your fraudulent purchase. Print every document associated with this purchase and file a police report followed by a claim with the Federal Trade Commission, immediately. 
Wherever people gather and life takes place, criminals gather too. It's okay as long as you are in control and aware. We want you to have the best possible holiday filled with friends, family and fun. Make sure you are locking criminals out wherever possible. 
For more information on Crime Stoppers of Houston, go to crime-stoppers.org and follow Crime Stoppers on Facebook. Have topics in mind that you'd like Rania to write about? Email her directly at rmankarious@crime-stoppers.org. Connect with Rania on Instagram and Twitter. Read past Sundays with Rania posts here.
Editor's Note: Views expressed here are those of the author and do not necessarily represent the views of The Buzz Magazines.
To leave a comment, please log in or create an account with The Buzz Magazines, Disqus, Facebook, Twitter or Google+. Or you may post as a guest.