Dessert to go, please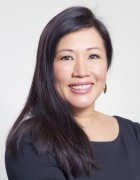 Click the Buzz Me button to receive email notifications when this writer publishes a new article or a new article in this column is published.
The holiday season is in full swing, and after shopping for groceries and gifts, you may not feel like baking. This year, treat yourself, your hosts or your guests to desserts from some of Houston's finest bakeries, shops and, even, restaurants. There's a dessert course for every palate, from chai pies from Pondicheri Bake Lab + Shop and toffee brownies from Central Market to tres leches from El Bolillo Bakery.
Dessert Gallery
Shortbread cookies, when correctly made, are rich, crumbly and impossible to resist. They taste mostly of sweetened butter in their simplest form, so owner Sara Brook of Dessert Gallery knows to get the best butter she can lay hands on. During the holidays, Brook sells thousands of hand-painted cookies at $3.95 apiece, along with apple pies and signature fudge pecan pies. Open daily. 3600 Kirby, 713-522-9999, dessertgallery.com
Riviera French Bakery
For brothers Louis and Robert Wu, the buche de noel is a source of nostalgia. Raised on the French island of Madagascar, the Chinese brothers learned the pastry trade in Paris before immigrating to Houston. During the holidays, for 38-plus years, they have baked countless, moist, whimsical, yule log cakes filled with buttercream along with chocolate éclairs, cream puffs and powdered sugar-topped Napoleons. Open early daily for breakfast, closing after lunch at 3 p.m. 3100 Chimney Rock Road, 713-783-3264.
Central Market
Central Market churns out lovely desserts every day. Along with a cookie bar platter, the foodie hub has an assortment tray with toffee brownies, lemon bars and chocolate brownies. For $40, it serves 20-25 people. The tartlet platter, for $70, comes with fresh fruit, pecan, key lime and coconut 3-inch tarts. It's an impressive bejeweled display for 20 or so guests. Open daily. 3815 Westheimer Road, 713-386-1700, centralmarket.com
Moeller's Bakery  
We credit Shade Bowers for turning us onto the bite-sized petits fours at the oldest family-owned bakery in town, Moeller's Bakery. Preciously decorated with roses and other flowers, these beautiful confectioneries are almost too beautiful to eat, almost. Often, we come across dry, leaden petit fours. But not these. These featherweight cakes are moist, and their vanilla or chocolate icing is luscious. Open daily. 4201 Bellaire Boulevard, 713-667-0983, moellersbakery.com
Three Brothers Bakery
Since 1949, generations of Houstonians have lined up for Three Brothers Bakery's old-fashioned gingerbread men (regular and miniature). This beloved Houston landmark is revered for its gingerbread houses, from precious traditional cottages to majestic grand mansions. They start at $39 but can go up to hundreds of dollars for more elaborate creations complete with twinkling Christmas lights. And if you're in a bind and need Christmas or Hanukkah cupcakes, they're readily available behind the display through the holidays along with the bakery's famous German stollen dotted with dried fruits and tender rugelach stuffed with cream cheese and either cinnamon, chocolate, apricot or raspberry. Open daily; hours vary by location. Three locations: 4036 S. Braeswood Boulevard (713-666-2253), 12393 Kingsride Lane (713-464-2253) and 4606 Washington Avenue (713-522-2253), 3brothersbakery.com
Michael's Cookie Jar  
Michael's Cookie Jar brings to mind Grandma's kitchen – full of familiar fragrances and flavors.  This shop features soft-baked Americana cookies and European-styled shortbread cookies, or chef Michael Savino can bake a dozen or more of your favorite gourmet cookies with advance notice. Open Mon.-Sat. 5330 Weslayan St., 713-771-8603, michaelscookiejar.com
Houston Pecan Company
Another family-owned business to go nuts over is the Houston Pecan Company, which has been scooping up dried nuts and mixes since 1942. Freshly roasted mixed nuts, from pecans to cashews, put this company on the map, but it also boasts a wide variety of dried fruits that are better than any you'll find in grocery stores. Open Mon.-Fri. Longer hours in December. 7313 Ashcroft, Suite 212, 713-772-6216, houstonpecan.com
El Bolillo Bakery
El Bolillo is known for its 12 varieties of tres leches, but truthfully, any reason is a good reason to visit this colorful bakery in the Greater Heights area and down the street from the Canino Produce farmers market. Bustling with customers – morning time especially – hundreds of fresh Mexican pastries and breads are constantly being replenished. Open daily. 2517 Airline Drive, 713-861-8885, elbolillo.com
Fredlyn Nut Company  
We snuck this one in because honey-toasted pecans, sweet praline pecans, chocolate-covered amaretto pecans and dark chocolate pecans, we feel, can be classified as Lone Star desserts. This Houston institution roasts its own nuts, which is why people will drive hundreds of miles to shop here for savory and sweet party mixes. Try the Crunch 'n Munch signature mix of salted almonds, cashews, peanuts with double-dipped chocolate peanuts and milk chocolate raisins. Open Mon-Sat. 9350 Westpark Drive, 713-781-2710, fredlyn.com
Bite Macarons
Display macarons from Bite Macarons on a three-tier glass dessert stand, and your holiday brunch is off to an impressive, colorful start. Eyes widen at these delicate, colorful discs made with superfine sugar, egg whites and almond flour. While Bite is known for its macarons, owner Sandia Horng also fashions beautiful 6- and 8-inch cakes. The Japanese matcha green tea cake is delicate and creamy, while the chocolate hazelnut crunch cake explodes with smooth gianduja chocolate mousse and dark chocolate Bavarian cream that contrast with a crunchy praline bottom. Open daily. 5172-B Buffalo Speedway, 713-664-2483, bitemacarons.com
Pondicheri Bake Lab + Shop
For elegant desserts with a whisper of Indian spices, nobody does it better than former Cafe Annie pastry chef Anita Jaisinghani, who has carved a niche by specializing in elevated Indian fare and desserts. In July, she opened a Pondicheri outlet in New York City and garnered rave reviews from The New York Times. Jaisinghani likes to infuse familiar items like madeleines and brownies and make them her own. Her most famous dessert is the chai spiced custard pie with Parle-G biscuit crust and cashews. The chai pie is $80, or order six mini versions for $8 each. Open daily. 2800 Kirby Drive, Suite B240, 713-522-2012, pondichericafe.com
To leave a comment, please log in or create an account with The Buzz Magazines, Disqus, Facebook, Twitter or Google+. Or you may post as a guest.