Cooking with Karina: Recipes that will Curry Your Favor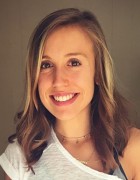 Click the Buzz Me button to receive email notifications when this writer publishes a new article or a new article in this column is published.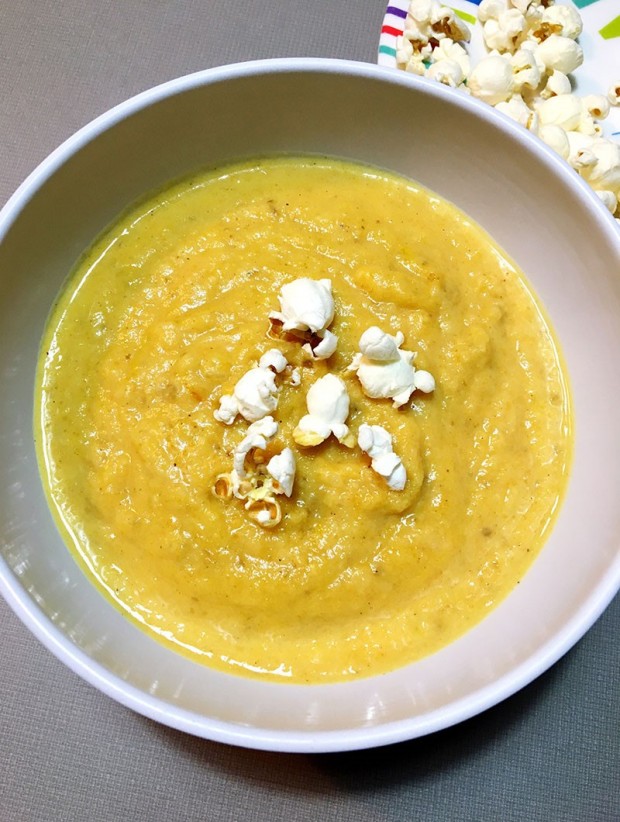 Karina Arnold is a sophomore at the University of Oklahoma who's passionate about healthy cooking. She provides creative, healthy recipes and tips on clean eating.
What wears yellow, is good at its position and is healthy? If you guessed Golden State Warrior Basketball player Seth Curry, you're not wrong. Although Seth Curry is amazing at basketball, he probably wouldn't season well with some of my favorite dishes. Sorry, Seth, but you're going to have to sit this one out. Today's all-star is the vibrant, flavorful Indian spice: curry.  
Inhabitants in the Indus Valley (currently India) first discovered curry in 2500 B.C., according to BBC Food News. The usage of curry spread internationally after the British and Portuguese conquered India and brought the spice to Europe. Now, curry is internationally enjoyed by over 23 million people daily. The UK proclaimed the spice as a "national dish" and majority of Europe celebrates "National Curry Week." Although this seasoning has a long history, the curry eaten today uses different peppers and slightly different seasonings than in ancient times.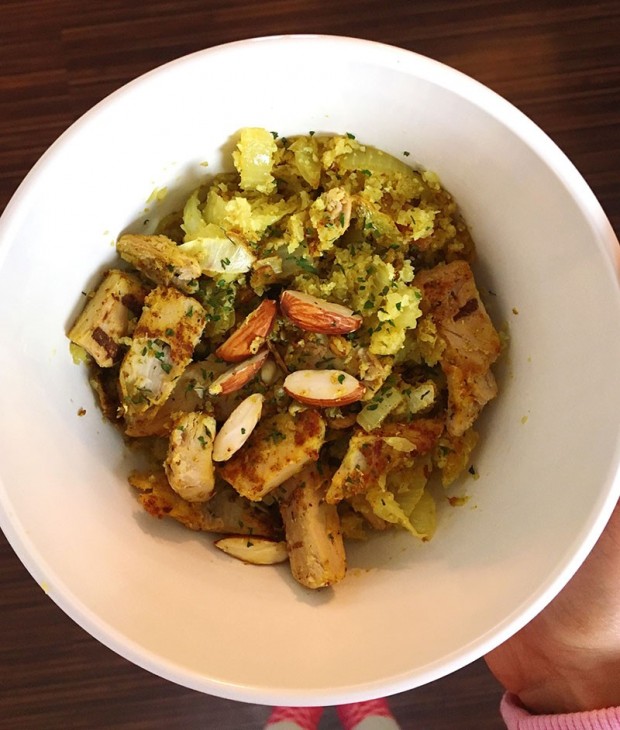 A lot like turmeric, curry has many anti-inflammatory benefits. In addition, curry has been linked to helping decline the chances of Alzheimer's. In the grocery store, you can find curry in the spice aisle. It is a bright mustard yellow and has a strong scent. This seasoning pairs well with soups, like this Butternut Pear Soup or sautéed with lamb or chicken. You can also mix curry with mashed chickpeas, olive oil, tahini and black pepper to make a delicious hummus. A great side dish is this Curried Cauliflower Rice. Make it an entrée by adding scrambled tofu and green beans. Curried scrambled eggs with a side of vegetables is an easy way to incorporate the spice into your life.
Although it may not win basketball championships, this curry will be sure to win your taste-buds. What are your favorite curry dishes? Comment below! 
To leave a comment, please log in or create an account with The Buzz Magazines, Disqus, Facebook, Twitter or Google+. Or you may post as a guest.