Pairing wine with dessert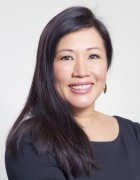 Click the Buzz Me button to receive email notifications when this writer publishes a new article or a new article in this column is published.
Every wine has a story arc – a beginning, a middle and an end.
Evan Turner, a sommelier-turned-restaurateur, planted this seed in my head that helped paint a picture of what comes naturally to him. Most people don't think of wine as a tale that unfolds on the palate, but for novices, it is something worth thinking about when pairing wine with dessert.
February is Cupid's come-hither month, and according to the Nielsen Company, Americans binge on more than 127 million pounds of candy, worth $700 million, and 2 million bottles of sparkling wines, worth $23 million, in the week leading up to and including Valentine's Day.
Lovers adore long-stem roses and marry wines with sugar-laced treats. To help us figure out what wine goes best with chocolate, or even baklava, we turn to oenophiles like Turner, who owns Helen Greek Food And Wine (2429 Rice Blvd.) in Rice Village and Arthur Ave Restaurant (1111 Studewood St.) in the Heights.
Like a novel, each wine has its own character. Some are bubbly and flinty, others sweet or dry. Regardless, all have a start, a middle and an end. So ask yourself: What kind of journey of the senses are you looking for in your pairing?
Turner currently is partial to vinsanto, a complex sweet wine with golden notes of vanilla and dried fruits, such as cherries and hazelnuts from the Santorini islands in the Aegean Sea. "It's a blend of two grapes," he said. "The grapes are harvested late and laid out on the rooftop of their houses until they become raisins, then they are pressed and fermented in old oak barrels."
The end result is the darkest of honey-colored dessert wines – rich and unctuous at mid-palate, but on the finish, it has a wonderful level of acidity that finishes clean. "A lot of dessert wines can be cloying," Turner noted. "But this one is a well-written song or story, where there is an arc. When it's done, it feels like it's done. For me, a long finish, especially with desserts, is a bit leaden."
At Helen Greek Food & Wine, he recommends it with the custard-filled, phyllo-dough-wrapped bougatsa. It also would work well with a light mousse dessert.
Another favorite is the commandaria from the Commandaria region of Turkey-ruled Cyprus, once a part of ancient Greece. "Commandaria is the oldest continuously made wine in the world," Turner said. "It's been confirmed that they've been making it since the eighth century B.C., so close to 3,000 years. It's called commandaria because during the Crusades, the commanders took a shine to the wine, taking it back to Europe and the Holy Land."
The late-harvested grapes have about a 15 percent alcohol level, with lovely notes of chocolate, figs, raisins and dates, underlined by hints of almonds and toasted walnuts. "It's stunning," Turner said. "It goes with baklava for sure, but also with our chocolate olive oil cake, or just enjoy it on its own."
For a successful pairing, Antonio Gianola advised keeping the wine sweeter than the dessert. "Otherwise, the wine gets lost, and you taste only the dessert," he explained.
The Houston Wine Merchant (2646 S. Shepherd Drive) manager often recommends Dow's Late Bottled Vintage for about $26. "It marries well with chocolate's cocoa butter, which helps to balance the tannin in the port," Gianola said. Another chocolate truffle consideration from Gianola is  Graham's 10-year-old tawny port for $41, with notes of orange peel, raisins and walnuts.
Something outside the box to try is the Pommeau de Normandie from the Dupont family. "It's a happy marriage between calvados [apple brandy] and freshly pressed apple juice, and it goes wonderfully with fruit desserts and charcuterie," Gianola said. "It's like apple juice for adults, with the sugar toned down a bit."
Director of operations Ricky Cheung at KUU Restaurant (947 Gessner Road) likes to experiment with pairings, and one surprising discovery is Japanese whiskey with KUU's brownies with black sesame seeds. "For me, it's not only about the taste, but the nose," he said. "The sesame seeds and red bean ganache pick up the malt in the whisky. Another pairing to try? Añejo tequila with a chocolate dessert. I love the oak and nuttiness of the tequila with chocolate." 
U.S. desserts tend to be sweeter than European desserts, making them harder to pair with wine. So Spec's fine-wine buyer Charles M. Bear Dalton suggested pairing a sauterne, tokay or late-harvest riesling with a French apple tart instead of good ol' American apple pie. There are exceptions, like pecan pie with tawny port and a Hershey's Milk Chocolate bar with California Cabernet, a flavor epiphany Dalton had 20 years ago while cleaning his house after a big holiday soiree. "I was drinking a glass of Napa Valley Cabernet while picking up things," he recalled, "and without thinking, I popped a few red and green M&M's in my mouth." 
Now, if you're going to fork into that apple pie, have your dessert wine afterward instead. "I find that everyone is happier, and you don't have to worry about compatibility," Dalton said.
To leave a comment, please log in or create an account with The Buzz Magazines, Disqus, Facebook, Twitter or Google+. Or you may post as a guest.