Sunday Mornings with Rania: Super Bowl Wrap-Up
Click the Buzz Me button to receive email notifications when this writer publishes a new article or a new article in this column is published.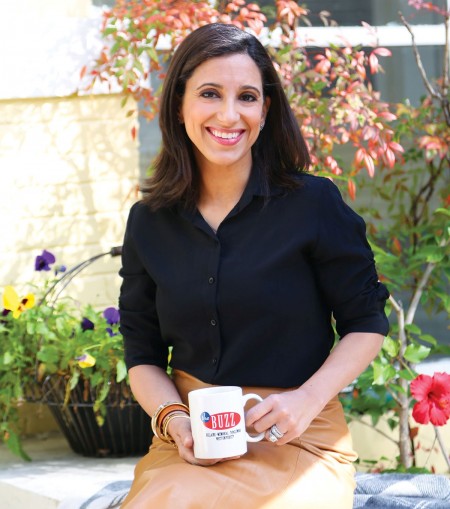 The Super Bowl has come and gone. We can all agree Houston did an incredible job! Here's a look back at everything that went on in the 10-day period.
The third time's the charm. This was the third time Houston has hosted the Super Bowl, the first being in 1974 (Super Bowl VIII), which took place in Rice Stadium and the second being Super Bowl XXXIII, which took place at Reliant. Many are calling this third round as the best – not only for Houston – but when looking at all Super Bowl hosting cities generally. In fact, Houston was named the "second best city" to ever host the big game!
It's the economy…: With fans spending approximately $190 million and the city standing to see $350 million in net economic growth, #SB51 was great for our local economy. Additionally, many non-profits benefited from $4 million in donations from the NFL's Charitable Giving Program.
Speaking of visitors, how many came to Houston for #SB51: While all accounts say an estimated 1 million came to Houston for the big game, according to Group 1 Automotive and CEO Earl Hesterberg, who was part of the team that brought #SB51 to Houston, "there are 135,000 or more visitors . . . it's good economically any way you cut it." 
Sex crimes by the numbers: Houstonians should be so proud of our city following #SB51 but we should be especially proud of the many law enforcement agencies that protect our city so incredibly. Working around the clock, here were the arrests by the numbers:
Houston Police Department arrested 217 for prostitution (21 of those were brought in from other parts of the country to "work" #SB51; those who were officially "trafficked" were rescued).
Harris County Precinct 4 arrested 32 for prostitution.
Harris County Sheriff's Office arrested 178 "buyers" during the National John's Suppression Initiative that ended Super Bowl Sunday. Interestingly, the total HCSO arrests during this 10-day period equals the state-wide totals of Arizona, California, Maryland, Massachusetts, New York, Nevada and Virginia combined.
Law enforcement also seized $1,000,000 in counterfeit Super Bowl merchandise including tickets
And of course, after all that, who won? The New England Patriots defeated the Atlanta Falcons 34–28 in the first Super Bowl ever to go into overtime. Proud mother moment, my middle child guessed the Patriots would win by 34 – 29!
Before we go, let's not forget about "Jerseygate": Sadly, moments after this historic win, New England Patriots Quarterback's famous #12 jersey was swiped from his bag in the team's locker room. The winning jersey is expected to be worth $500,000 as it was worn by Tom Brady, during his fifth and historic win, in the first-ever Super Bowl game to go into overtime. Crime Stoppers is a tool being used by law enforcement to gather information. That said, there is a possibility that this famous jersey was not stolen but simply in the team's dirty laundry pile! Fingers crossed that that's the case!
I hope you and yours enjoyed #SB51. Aside from visiting with Chester Pitts and Michael Strayan for a bit, I actually stayed very low key. I'd love to hear what you and yours were up to! 
For more information on Crime Stoppers of Houston, go to crime-stoppers.org and follow Crime Stoppers on Facebook. Have topics in mind that you'd like Rania to write about? Email her directly at rmankarious@crime-stoppers.org. Connect with Rania on Instagram and Twitter. Read past Sundays with Rania posts here.
Editor's Note: Views expressed here are those of the author and do not necessarily represent the views of The Buzz Magazines.
To leave a comment, please log in or create an account with The Buzz Magazines, Disqus, Facebook, Twitter or Google+. Or you may post as a guest.