Saint Catherine's Montessori: Adolescent Community, Defined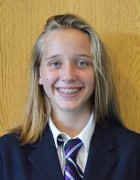 Click the Buzz Me button to receive email notifications when this writer publishes a new article or a new article in this column is published.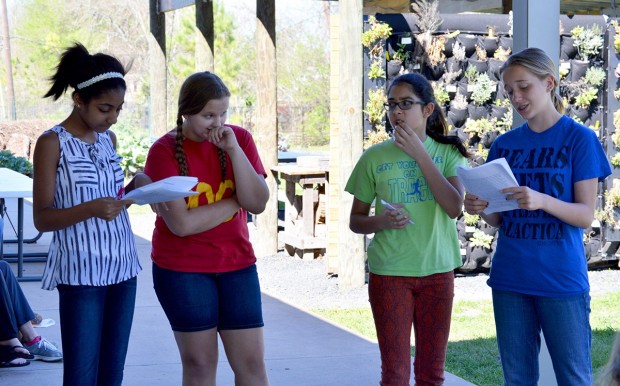 I go to Saint Catherine's Montessori and I am in the Adolescent Community, also known as The AC. At my school, there are three grades in one class. The AC has 7th, 8th and 9th graders all in one space. I know, it may sound crazy. But that's kind of how the whole school is, just a little bit crazy. To understand the complexity of Montessori is one of the hardest things to do in the space that I have to write in this article. I mean, I'm still learning about it. Montessori helps each child grow in their own way and it helps them understand what they're working on by using materials, which can be found around the classroom. Every class helps you develop in a different way and help you become you.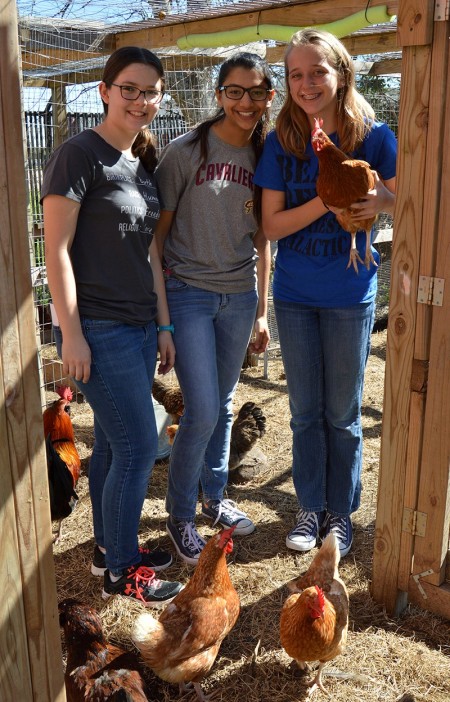 So I think you're all wondering about this AC that I'm talking about. Well, let me start off from when I first came to the school, so we can be confused together. I went from a public school to starting fourth grade at a Catholic, Montessori, private school, and it was a huge change! What I really liked was that the school didn't examine how smart you were based off a test. Instead they helped you work on the things you're struggling with. There also is a lot more freedom in the class, so you can choose what work you are going to do. You make your own day, and you decide how it's going to look.
On my first day of Upper Elementary which is 4th, 5th, and 6th I came in and saw a couple of people standing there by my teacher. I was so nervous and confused. All of them were so nice and said hello and asked me a few questions, and I felt more comfortable. But what I didn't realize was that day had just been for the 4th graders and the rest of the class would come in the next day. The next day I came in feeling much more confident and walked into a room full of people staring at me. I thought I was going to faint. I rushed over to my teacher, red in the face, feeling like I was on fire. She just smiled and asked me some questions about myself. Then a few 4th graders and a 5th grader walked up to me and invited me to come sit with them. I was still so nervous because I could hear everyone talking about me and whispering, but the people I sat with didn't care about that, and they just talked to me and it was very nice to have met them. Just from that moment we became really good friends. So my first impression of the school was amazing!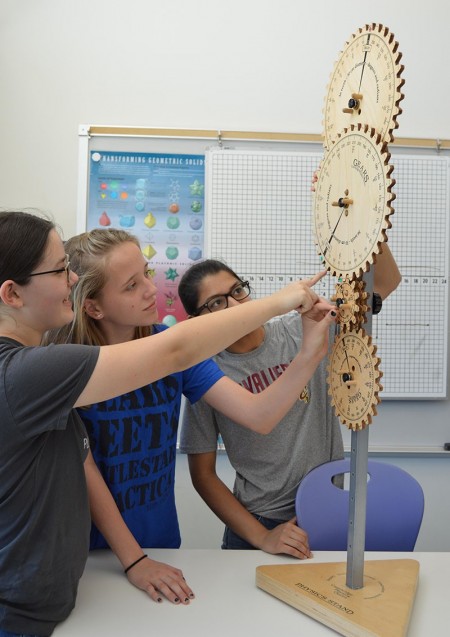 As I grew and went to different grades, I eventually got to the AC, which was starting that same nervous feeling all over again. I came into the class mouth opened, mystified of the beauty and welcoming of the AC. Once again I was really nervous, but I think everyone was. The first week of school we kind of just warmed up to the class. For example, we went to museums, played games and had an overnight at the school to bond with everyone. But the second week we actually started work, which consisted of math, Spanish and lots of new classes I hadn't heard of. The teachers gave us each a planner and a schedule. And at that moment I knew I was ready to rule the AC!  
To leave a comment, please log in or create an account with The Buzz Magazines, Disqus, Facebook, Twitter or Google+. Or you may post as a guest.