River Oaks Garden Club's 82nd Annual Azalea Trail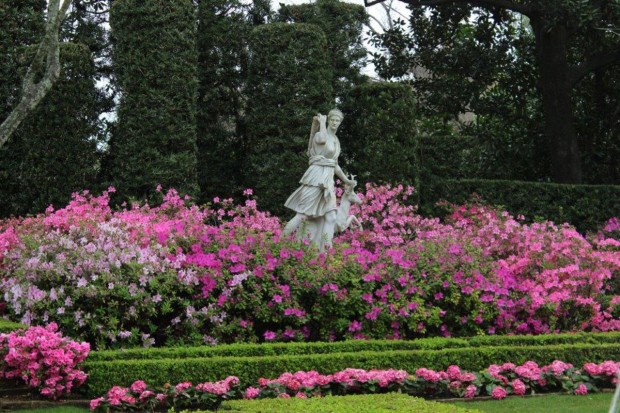 River Oaks Garden Club will hold its 82nd Annual Azalea Trail in Houston in March 2017. The event attracts thousands of visitors from Texas and surrounding states, providing access to some of the city's most impressive residences and gardens, including four private River Oaks residences, Bayou Bend home and gardens, Rienzi and River Oaks Garden Club's Forum of Civics venue. 
The trail opens Friday, March 10, at 10:30 a.m. at the Bayou Bend Gardens. This year's trail will honor all past chairmen of previous Azalea Trails. This event is open to the public.
Free Trolley Transportation, running north and south on River Oaks Boulevard, with roundtrips to Bayou Bend, will be available throughout the Azalea Trail.
Admission to the Forum is free where there will be a live floral demonstration at 2 p.m. on Saturday. Gardening experts will also be available to answer all your gardening questions. Tickets can be purchased at ROGC's Forum of Civics Building at 2503 Westheimer and at retail outlets around Houston. Tickets can also be purchased at Azalea Trail destinations when the trail is open. 
Azalea Trail Proceeds benefit Houston area education, conservation and civic beautification projects. 
Dates:
Saturday, March 11, 2017,
Price:
Tickets: Tickets, which each allow six admissions to Azalea Trail locations, cost $20 before March 1, and $25 after March 1. Single-site admission is $10.
Venue:
River Oaks residences, Bayou Bend home and gardens, Rienzi and River Oaks Garden Club's Forum of Civics venue