Coral Goldstein
Click the Buzz Me button to receive email notifications when Coral Goldstein appears in an article.
School Buzz Reporter
Writing has always been an outlet for me throughout the years, and I have continued to pursue my pastime hobby in my school/community life. Being on Bellaire's Three Penny Press really exposed me to try new writing techniques and venture out to meet new people around Bellaire. Aside from writing, I enjoy living a healthy lifestyle and spending time with my family and friends. My creativity is exercised in many aspects of my life whether it is through philanthropy projects or mix CDs. I am so proud to be a new member of the School Buzz and get to know more about my community. 
Article Mentions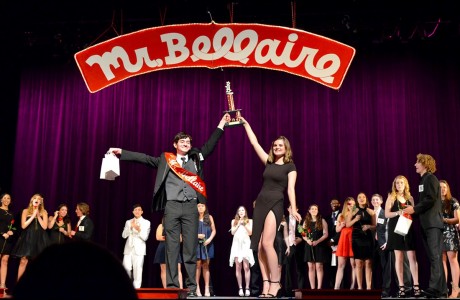 By
Jordan Magaziner Steinfeld
|
January 19, 2017
People in this article:
David Khachaturyan
,
Hannah Woulfe
,
Joseph McConnell
,
Jose Sosa
,
Jack Lillig
,
Dylan Agnich
,
Trevon Rodgers
,
Alan Ho
,
Kirby Cummings
,
Thomas Zepeda
,
Michael Flora
,
Sam Rueter
,
Jackson Twyman
,
Shivam Aggarwal
,
Brock Yates
,
Armon Tabibzadegan
,
Javier Lopez
,
Kristophe Zephyrin
,
Keilone Guillory
,
Mcclane Titterington
,
Nick Verchere
,
Ashlon Lusk
,
Haley Czapko
,
Emily Sierra
,
Ella Hawes
,
Isabel Kennedy
,
Brittany Smith
,
Leah Schultz
,
Isabella Ferguson
,
Caleigh Hill
,
Abigail Smith
,
Leigh Anne Masri
,
Stormy Brooks
,
Coral Goldstein
,
Gillian Connelly
,
Kate Baca
,
Karla Velasquez
,
Alexis Walker
,
Meagan McAuliffe
,
Grace Reador
,
Caitlin Connelly
,
Ines Frazier