Madeline Muschalik
Click the Buzz Me button to receive email notifications when Madeline Muschalik appears in an article.
School Buzz Reporter
I became interested in writing almost at the same time I became interested in reading. From a young age I have always loved them both. I'm looking forward to writing for School Buzz because I have read articles in The Buzz Magazines since elementary school and always find them so interesting. Also, I'm excited to finding out more about my school through this program. This school year I am participating in Cross Country, Lacrosse and MMOB (Memorial's charity group). A fun fact about me is that I have lived in Qatar and Hong Kong. I love that Houston is such a melting pot of cultures and that it has some amazing restaurants. I think something that makes my school stand out is how hard working and well-rounded its students are.
Articles Authored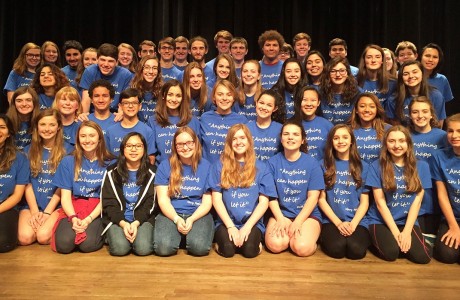 February 13, 2017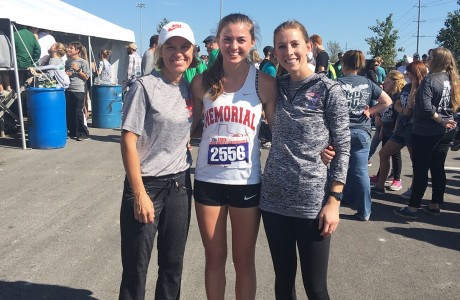 December 8, 2016
August 31, 2016
People in this article:
Gary Koch
,
Vicki Bevan
,
Ike Bartley
,
Nathan Botros
,
Max French
,
Tanak Patel
,
Luke Lewis
,
Patrick Buellers
,
James Wainaina
,
Jai Francis
,
Donovan Gapinski
,
Anhy Luu
,
Anish Patel
,
Byron Kress
,
Will Jackson
,
Jad Solanji
,
Austin Norris
,
John Morico
,
Marie Joubert
,
McKenna Dahmer
,
Nick Basiardanes
,
Joe Won
,
Conner Davis
,
Rahil Jagetia
,
Katherine Muschalik
,
Finn Bremner
,
Fiona Bremner
,
Peter Evans
,
Michael Simpson
,
Jonathan Reyes
,
Nathan Nguyen
,
Anjali Patel
,
Maggie Delaney
,
Anna Calderon
,
Alec Shrader
,
Sean Kennedy
,
Haley Basham
,
Sydney McKloskey
,
Paulina Carles
,
Sarah Adams
,
Ki Rim Kim
,
Celeste Nadrasa
,
Jay Desai
,
Davy Evans
,
Abby Contant
,
Emma Dyer
Article Mentions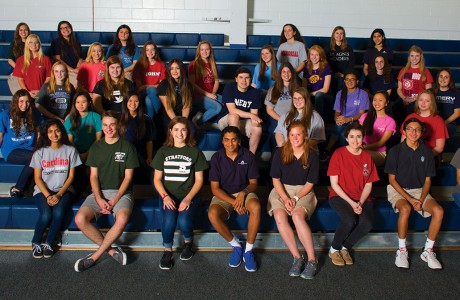 By
Jordan Magaziner Steinfeld
|
September 30, 2016
People in this article:
Becca Stetzer
,
Pranay Palvadi
,
Meher Qazilbash
,
Maya Kanani
,
Angela Liu
,
Abbie Seay
,
Mackenzie McAnear
,
Stacey Yard
,
Grace Burgert
,
Eva Van Pelt
,
Paige Clark
,
Benjamin Cohen
,
Will Bazarsky
,
Emma Lapin
,
Sophia Wayne
,
Sara Koch
,
Savanna Lim
,
Mallory Jenkins
,
Cristobella Durrette
,
Sarah Bass
,
Ella Morgan
,
Sara Burpeau
,
Julia Davis
,
Rachel Amran
,
Holly Kurisky
,
Andi Minter
,
Isabelle Nuzzo
,
Sarah Cowan
,
Madeline Muschalik
,
Liana Salehian
,
Deborah Brown
,
Leora Geralnik
,
Celia Houston
,
Reena Kudchadker
,
Celine Lai
,
Natalie Farrell
,
Catherine Gassiot
,
Claire Furse
,
Robert Coghlan IV
,
Trevor Schneider
,
Bayle Goldman
,
Elisa Flores
,
Julia Randolph