Sunday Drives
Click the Buzz Me button to receive email notifications when this writer publishes a new article or a new article in this column is published.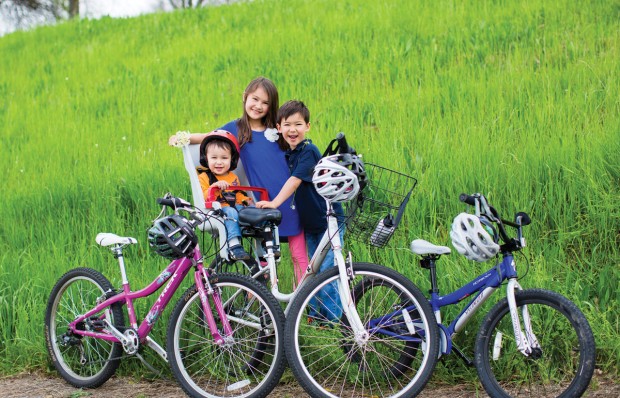 Aimless Sunday driving used to be fun. Back in the first half of the 20th century, driving – or riding in – the car was itself the pleasant activity. There was no rush to reach any particular destination.
Times have changed. Freeways are packed morning and night with frustrated commuters. Most everyone has a car. Just driving around with nowhere to go now seems a little crazy.
But not everybody thinks so.
Take the Wykoff family. Dad Charlie, a retina specialist, and his wife, Samantha, a photographer, and their three children, Julia, Jae and baby Alexander, have a family rule: to go on one driving day trip per week.
The family, which moved to Houston from Miami two and a half years ago, takes day trips to Galveston, state parks and strawberry farms, and even local drives within the city limits. "Two of our favorites are Buffalo Bayou and Brays Bayou," said Samantha.
Their kids have a collection of driftwood they've accumulated from the banks alongside the San Jacinto Monument at the Houston Ship Channel.
"Beginning in college," said Charlie, "[Samantha and I] used to go drive and explore. We love to go take weekend trips. We were up in the Northeast at the time. We have always maintained that mentality, and now the kids are old enough too."
To keep it simple, the family usually pack sack lunches for the road. They like to sing or tell stories to pass the time. "We have a no-electronics policy when we're driving. It's a nice way to connect to the family and escape the chaos," said Charlie. "We sought out the model [SUV] without a TV."
Realtor Stacey Christman and her husband Jeff, a partner in a private-equity firm, tackle country roads on their new motorcycles, a Harley-Davidson Road King for Jeff and a Softail Deluxe for Stacey.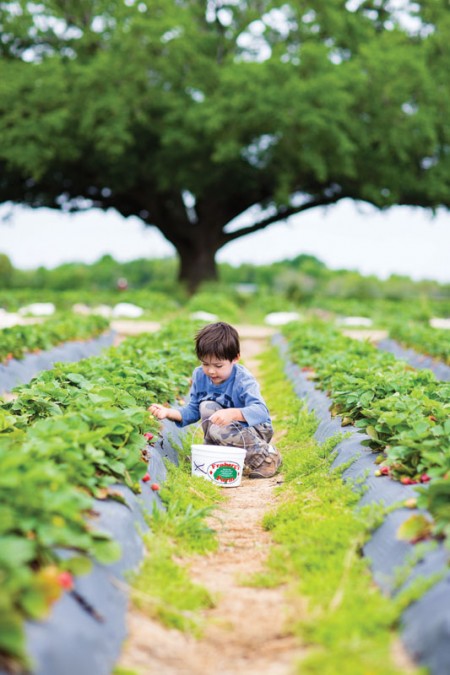 They discovered their love of bikes on a trip to Jackson Hole, where they rented motorcycles to take in the scenery. "When we got back we decided we had to buy some bikes," said Stacey.
They have ranch property in Burnet where they keep the bikes. "We love to ride up FM 529," said Stacey. "We are sort of fair-weather riders. We don't ride at night. We don't ride after having drinks. We prefer it to be somewhere between 60 and 80 degrees outside."
Their son Andrew, 10, even rides on the motorcycle with mom. "He loves it," said Stacey.
For a change, sometimes they wake up at 5 a.m. to jump in the car and head to Galveston for some fishing. "If Jeff's driving, he wants to listen to weather, sports, but if I am driving, I am more apt to want to listen to music," said Stacey.
Sometimes they spontaneously stop for breakfast at Sunflower Bakery and Café in Galveston or Gilhooley's Restaurant in Dickinson for oysters. They like to stick with the "no plan" plan for their Sunday drives.
Business manager and motorcycle enthusiast David Little likes to greet the morning sun on his Sunday drives. "Early in the morning the roads are blissfully free of traffic, the temperatures relatively cool," he said.
His favorite destination is Fayetteville, close to La Grange, and getting there is most of the fun. He tries to hit as many of Texas' curvy roads as possible. He stops at random diners along the way. "Coffee after a cool-morning ride is especially tasty, and there is something about somebody else's cooked eggs that makes them taste better," David explained.
There are the occasional bumps in the road. Once one of his motorcycle buddies ran out of gas. "None of us had a siphon hose. We were very close to an old fabrication facility, and sure enough we found an old piece of scrapped hose laying on the ground. Five minutes later we were all back on the road, each of us making a mental note to add a length of siphon hose to our toolkits," said David.
"We need to enjoy these roads while we can, as Houston's endless suburban sprawl spreads west, the roads have become straighter, more crowded, and less scenic," David urged. "But there are still a few pretty places if you get out early enough and find them."
Note from Annie Blaylock McQueen: I particularly enjoyed writing this article because my husband Tyler and I have always loved taking Sunday drives. Our favorite direction is heading out west on 290 toward Brenham. We like to get lost along the small roads and not have a particular plan in mind. We also enjoy driving to La Grange and ending up in Round Top for some shopping and a bite at the cute cafes. What are some of your favorite spots?
Need some ideas? Here's a great website – texasescapes.com – full of Texas destinations, whether it be the Hill Country or East Texas. Happy driving!
Want more buzz like this? Sign up for our Morning Buzz emails.
To leave a comment, please log in or create an account with The Buzz Magazines, Disqus, Facebook, Twitter or Google+. Or you may post as a guest.