Daniel Chai
Click the Buzz Me button to receive email notifications when Daniel Chai appears in an article.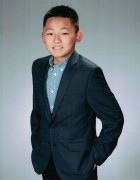 School Buzz Reporter
My writing "career" started at the beginning of middle school where my parents introduced me into essay writing classes. Those beginner classes soon blossomed into full-on writing classes that were about everything, from persuasive to narrative. I discovered how much I enjoyed writing stories and especially stories about recent events. That's why when I saw the application for School Buzz, I jumped on. I am currently a freshman at The Emery Weiner School. Some activities I enjoy are video games, soccer, and tennis and I participate in these hobbies at Emery as well. A little tidbit about myself is that I am a gigantic nerd when it comes to cooking, and I love watching recipe and cooking videos on both YouTube and Netflix though I myself am not much of a chef.