High-Tech Fitness
Click the Buzz Me button to receive email notifications when this writer publishes a new article or a new article in this column is published.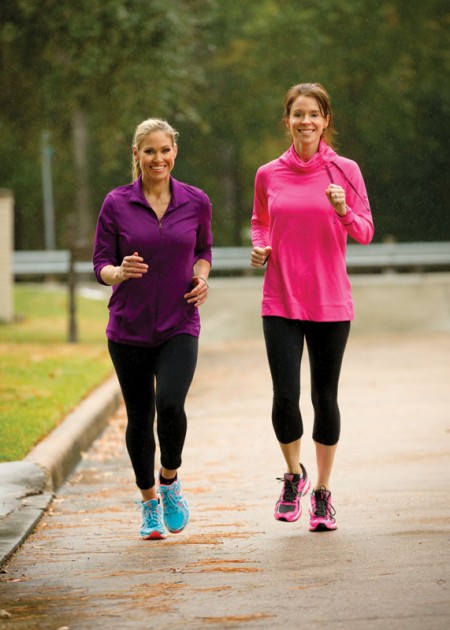 Think a healthy diet and solid exercise routine are all you need to carry you to your New Year's fitness goals? Some say think again: On their own, these tactics just might be passé.
Enter the world of quantifying. Everything. Or as Gary Wolf, a contributing editor at Wired magazine and co-founder of the blog the Quantified Self, calls it, "self knowledge through numbers."
Much of that knowledge is being tracked by ordinary people wanting to live fitter lives, people wearing smart fitness devices, using numbers in an effort to improve. These gadgets in their various forms – watches, wristbands, armstraps – track all things physical, from sleep to calories burned to steps taken. The devices sync with smartphones and computers, some wirelessly and some via plugging in, to provide visual, quantified aggregates of the wearer's lifestyle. Cost for basic smart wearables ranges from $99 to $150.
Cassie Gallagher, a personal trainer and owner of West U Fitness, is a proponent. "For the average person driving and sitting all day, you'd be surprised at how inactive you are," Cassie says. Wearing a smart device like a Fitbit or Nike+ spotlights activity – or lack thereof. Depending on the device you choose, you might also be able to track fitness goals, sleep quality, how much you've eaten and how much of it you've burned.
The idea is that by tracking the information and filtering it into goals and numbers and graphs, you'll be motivated to do more and be better. Sometimes that's the case, sometimes it's not.
An energy consultant who asked to remain anonymous is a competitor at heart. So when the company she was working for gave employees Nike+ FuelBands and formed teams to compete for the farthest distance run, she was in. "It definitely changed my behavior," she says. "At the end of the day, I'd check to see where my team stood. If we were behind, I'd go out for a run that night to get us ahead."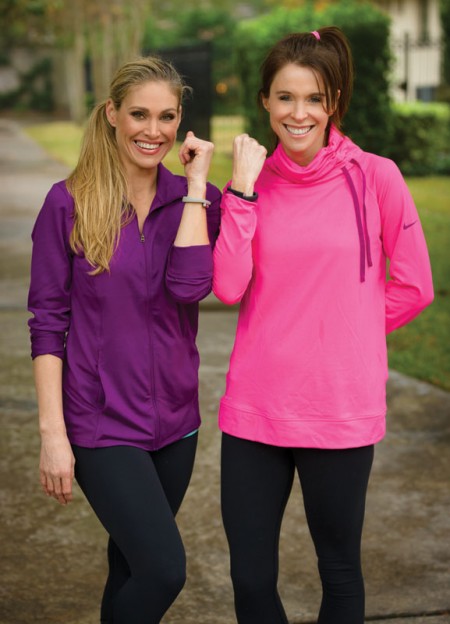 Mom Christy Labban has used another smart wristband, Jawbone UP, for the past several months. She syncs with friends: "We can see each other's activity and how we slept the night before," she says. "What's really motivating is seeing how little things – housework, stairs – count as much as intense cardio. I try to get those little bars to go from yellow to orange to dark orange, which means my intensity level is high."
Carla Buerkle is a food stylist and bought a Fitbit wondering if the steps she took at work between the kitchen and studio were significant. "I really want to make those 10,000 steps a day," she says. "I found that I was putting in three to six miles at work, which helped with the guilt of not working out on days I have a shoot. And I see that I am not very active on days I work in the office, so I have to go work out."
Alternatively, Ernie Rapp, vice-president for finance at FROSCH Travel, says his 2-month-old Fitbit "didn't exactly take the fun out of the holidays" this year. When asked if wearing it has changed his habits, Ernie admitted, "Not yet. But it's made me aware of how little I'm exercising as opposed to what I need to be doing.
"Now that I know my daily benchmark, there will come a time when I have to change my habits and double my steps. Eventually I'll be able to track my overall health better."
A mom of three agrees. "Wearing the Fitbit only made me more aware of what I was doing. It didn't change my lifestyle." But when her attorney husband wore one, while his activity level remained constant, he used the sleep data for change. "I realized how little good sleep I was getting. So I turned off the TV and saw myself getting better quality sleep."
Beyond fitness, there are deeper waters to explore if you're curious about personal tracking. Tinke gives real-time vitals like heart and respiratory rates and blood oxygen levels, translating data into Vita (vital stats) and Zen (stress levels). Moodpanda tracks moods and what influences them. Momento is a journal-writing app. 42Goals tracks goals. Mint tracks finances. Facebook tracks events, places you've been, friends and photos. And if you want to track your tracking, Klout measures the likelihood that friends will comment on your Facebook posts.
Personally, I'm holding out for the gadget that tracks calories eaten and drunk and burns them off upon consumption.
Want more buzz like this? Sign up for our Morning Buzz emails.
To leave a comment, please log in or create an account with The Buzz Magazines, Disqus, Facebook, Twitter or Google+. Or you may post as a guest.