Just the gals
Click the Buzz Me button to receive email notifications when this writer publishes a new article or a new article in this column is published.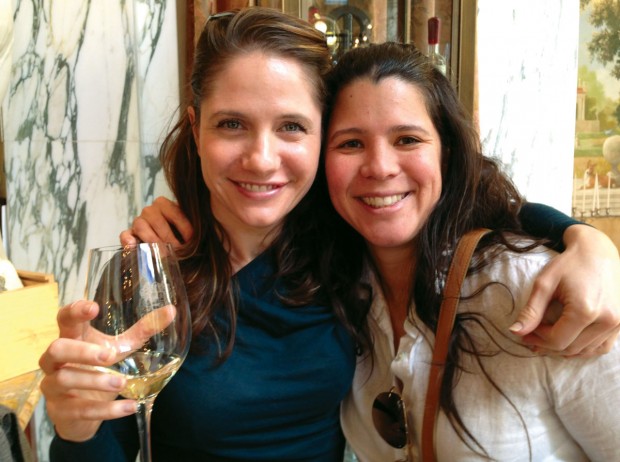 Gayle Kamen Weinstein grew up in Skokie, Ill., back in the good old days – in the 1950s and '60s, when everyone knew their neighbors. She already had a group of best pals from the age of 3, and the "Barbie Fan Club" on Crain Street grew into a group of lifelong friends.
Kellie Jenks grew up in Austin in the 1990s and early 2000s, and it was the girls she went to grad school with who ended up staying in touch after going their separate ways. Both women talked with their friends for years about getting together, just the gals, without husbands or family – but "life intervened," as Kellie says – they got married, had kids, got jobs, not necessarily in that order, and the years flew by.
But when they finally took the plunge and scheduled a trip together, they quickly found themselves aficionados of one of the travel industry's most popular trends: the girlfriend getaway. Indeed, health professionals say these trips provide a crucial opportunity to contextualize life's events; the women themselves say they're a blast.
For Gayle, it happened when her Barbie Fan Club buddies were turning 50. They finally took the plunge and did what they'd been talking about for years; they got out their calendars and decided on a long weekend together.
What would it be? Being Chicago girls, at first they decided to go together to be on the Oprah Winfrey show, which is produced there in their hometown, she said. But they kept tossing ideas around and finally decided to go to New York City instead.
"We got adjoining hotel rooms and we stayed up all night, laughing, telling jokes, telling stories," she recalls. "It was wonderful being together and not having to worry about husbands or families or anything."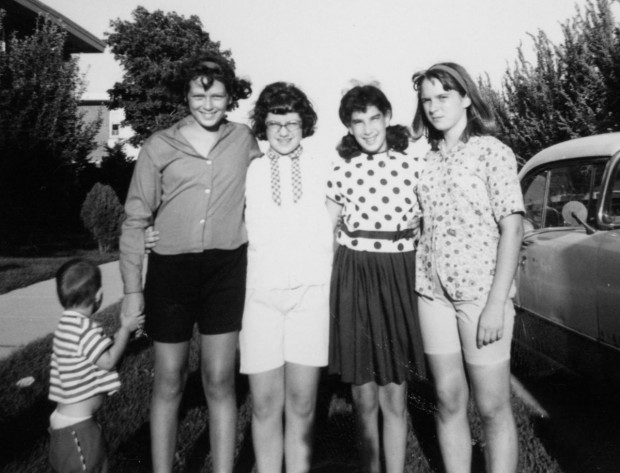 The women were hooked. When they turned 55, they planned a trip to Santa Fe, N.M. They spent another long weekend, going to art galleries, spas, shopping, and once again staying up all night talking. And last year, they went to Charleston to celebrate their 60th birthdays. Most of them had never been to the true South, and were in for a bit of culture shock. "I think Charleston is still angry about losing the Civil War," she laughed.
Nonetheless the romance, the history and the authenticity won them over immediately. They toured Fort Sumter, took a walking tour of downtown Charleston and visited one of the oldest synagogues in the United States; they stayed in a charming bed and breakfast and ate fried chicken and waffles and cheesy grits, and the time flew by.
By now, with three trips under their belts, the Barbie fan club can call their girls' getaways a tradition, and one they have every intention of keeping. "I love my girls' weekend," Gayle says. "My family is always a little resentful but they let me go – and it's wonderful not to have any responsibilities.
"It's been a wonderful way to keep our bond. Knowing each other's histories, each other's parents, remembering the time that we did this or that… we always bring pictures and memorabilia from the Barbie fan club, and newspaper stories… we spend the whole weekend just laughing, laughing until the tears are rolling down."
Kellie's group of friends were a band of Type-A women who supported each other through the rigors of an MBA at Columbia University. Now, a decade later, they're CEOs and entrepreneurs and high-priced consultants; one is an executive vice president at Paramount Studios, one is the national research director of Eli Lilly, and Kellie is the vice-president of an investment firm. But when they finally got together for their first getaway last year, they were struck by how easily they reconnected.
"Most people see us as fairly successful people. We don't see each other that way; we still see each other as little 28-year-old chickens," Kellie said with a laugh. "It was like we hadn't seen each other in a week instead of a decade. We've had marriages, divorces, kids, companies go bust, recession, moves – it was like no time had passed, but yet we had so much to talk about."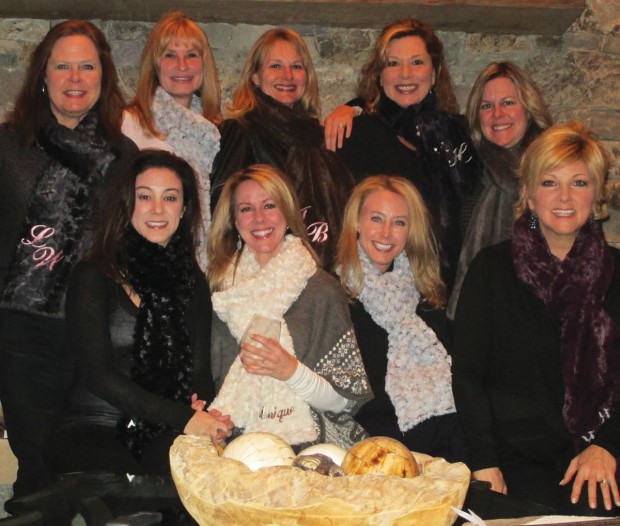 No doubt the setting for the trip – a weekend of wine tours in the Napa Valley – helped facilitate their bonding and relaxation. But it quickly became apparent that the top draw was neither the wine nor the scenery – it was each other.
"We were there for four days, and we only made it to two wineries," Kellie said. "Instead, we'd just sit and talk – or we'd take really long runs. My friend Belinda and I thought we'd go for a three-mile run, but we were talking the whole time, and an hour and a half later, we were still running – unloading everything that had happened over the past seven years."
For Monique Boling, her girlfriend getaway came as a complete surprise. She thought that she and her sister were the only ones going skiing at their new home in Steamboat, Colo., when eight of her best friends showed up in a limo-bus to surprise her for her big day: her 50th birthday celebration.
The women, most of whom have been friends for more than 20 years, had a fabulous time. They enjoyed skiing, tubing, shopping, dining and a day at the spa. By the time this crew left Steamboat, they were known as "that crazy group of women from Houston."
If you're planning a girls' getaway, here's some advice from Kellie:
Someone needs to take the initiative and divide up the tasks, so no one gets stuck with all the planning. "It was way easier to plan than we thought. You think about planning a trip with friends, and it sounds like a big burden, but it wasn't. Everyone just pitched in."
Don't wait for the perfect time; it will never happen. If one or two in the group can't make it, do it anyway; the important thing is to get started. "Just get together as many girls as you can. This year it will be a priority because we had so much fun last year."
Mark the date off pretty far in advance, to allow for everyone's busy schedules.
Make the first venue easy, because if people are familiar with the area, it will reduce the possibility of complications. Her group chose Sonoma because several had already been there, and one already knew of a great rental house that was available and was perfect for their needs.
Just focus on getting everyone there; don't put too much pressure on yourself to organize a lot of activities. "When you get there you may just want to hang out and have wine and cheese in the hot tub."
Five girlfriend getaways
When a lot of time has gone by since your last visit, you might just want to hang out and talk. But for those who are ready to take on something more challenging, here are a few ideas:
Music lovers: Meet the gals for a weekend of honky-tonking in Austin. Spend a night dancing to some of the best honky-tonk music at the classic Broken Spoke dance hall, catch an indie act at the circus-themed Carousel Lounge or take in a blues jam and some historic murals at the Victory Grill. Start your Sunday morning out with some local color at the Gospel Brunch at Taco Xpress (AKA the Hippie Church).
Adrenaline addicts: Follow in the footsteps of the Wright Brothers and learn to hang glide at the world's largest hang-gliding school in Kitty Hawk, N.C. When you tire of sailing over the dunes, you can explore the quaint colonial towns and immerse yourself in the rich history and natural environment of North Carolina's Outer Banks. kittyhawk.com/hang-gliding
Health seekers: Recover your inner peace together at The Kripalu Center for Yoga & Health, located on a lake in the Berkshires and surrounded by miles of hiking trails. Support each other in an R&R routine that leaves you feeling relaxed and uplifted. Kripalu.org
Creative types: Awaken the inner artist in each of you with a retreat at House of Wind and Water in the jungle above Puerto Vallarta's Rio Cuale. This retreat center/bed-and-breakfast is the creation of artist Kathleen Carrillo, who offers painting retreats, mixed-media soul collage workshops, yoga art retreats and nature art retreats, among others. houseofwindandwater.com
Nature lovers: Learn to scout the rapids, climb a rock face or simply ground yourself deeply in nature with a Women's Empowerment Workshop in Vail, Colo., or in Bali. These workshops, designed for women of all ages and capacities, use nature to nurture innate abilities and help overcome the obstacles that keep women from reaching their full potential. womenempower.us
Want more buzz like this? Sign up for our Morning Buzz emails.
To leave a comment, please log in or create an account with The Buzz Magazines, Disqus, Facebook, Twitter or Google+. Or you may post as a guest.