Introducing Buzz Summer '14 Interns
An Intern's Insight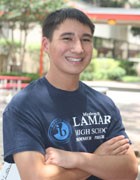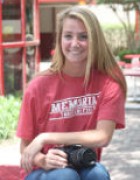 Welcome to An Intern's Insight, a summer blog appearing here on Buzzworthy.
This is where our interns will share slices of Houston as seen through their eyes throughout the summer.
But first, let's let them introduce themselves.
Editor's note: "An Intern's Insight" is a recurring blog by our summer interns. This unedited content is strictly the opinion of the writers, and not necessarily of The Buzz. We hope you enjoy their unique perspectives. In this blog post, our interns introduce who they are and what Houston – and The Buzz – means to them. 
Alex Daily
Working at The Buzz for the second summer in a row is a fantastic opportunity to give me more experience in the world of journalism. Working at The Buzz is always eventful. So far, I have compiled the "Where are they Headed?" article for the second time and also attended the judging session for the 2014 photo contest. At Indiana University, I am majoring in Journalism with special concentrations in enterprise journalism and public relations & advertising. After living in Bloomington, Indiana for a year, my love for all things Houston and Texas has dramatically increased. I proudly hung a Texas flag in my dorm room, much to the chagrin of my roommate and floor mates, all of whom were from Indiana, Ohio, or Illinois. My friends laughed at my obsession with the Houston Texans, hatred of Dallas, and all-consuming love of real Mexican food (no, Taco Bell doesn't count). Though Bloomington has become my second home, I will forever be a proud Houstonian at heart.
Jacob Padden
I was born and raised in Houston except for a brief 3-year period where my family moved to Singapore when I was 2-4 years old.  I am definitely a Texan and a Houstonian because I love living here, one of the most important reasons being the amazing food.  I will be a senior at Lamar High School next year (always a proud Redskin despite the pending name change) and I also attended Roberts Elementary and Lanier Middle School.  I have always been involved in sports and follow the Houston teams (Astros, Texans, and Rockets) religiously even through the down years.  I have played various sports myself, from baseball, to basketball, to golf, and am always willing to try a new one.  I love to go skiing in Vail, Colorado; however, I am not a fan of cold weather.  I have been writing the Sports Buzz, Jr. article over the past few months and was excited to have a bigger role with The Buzz Magazines as an intern.
Sarah Jane Knowlton
I am a rising junior at Elon University majoring in English and minoring in Psychology and Communications. While I love my school and the comparatively cooler North Carolinian weather I also like to complain about how Taco Bell "isn't real Mexican food" and that "if we were in Houston things would be open past nine o'clock."  A graduate of Episcopal High School, I am aware of the distinctions of Houston's many neighborhoods and how as individuals we create the city we know and love.  I am so excited to be interning at The Buzz, since as a lifelong Bellaire resident it has always been a reading staple in my house. I am looking forward to exploring Houston even more, although it means I will have more things to miss when I go back to school.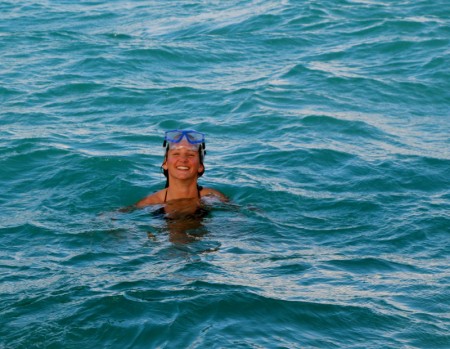 Maddie Tebbe
I am currently a rising senior at Memorial High School. I am a reporter and a photographer for the yearbook staff at my school and I'm very excited to work with The Buzz Magazines this summer and experience the world of journalism. I hope to graduate and major in either advertising or journalism at the University of Texas or the University of Georgia. I was born in Houston, but I moved to England when I was 4. We lived in Surrey for 5 years before moving back to Texas in time for me to begin 4th grade. As much as I loved England's rainy climate and amazing historical monuments, nothing feels as much like home as Houston's southern hospitality, the amazing seafood and Tex-Mex, and everyone's passion for our sports teams (no matter how bad their seasons might be).
Elisabeth Lyles
Although I feel like a born and raised Texan, I've only been in this southern state for about 16 of my 19 years. Born in San Jose, Costa Rica, I moved to Houston when I was three, just a block from Roberts Elementary where I later attended. Later came Annunciation Orthodox School and then Memorial High School, until I finally ended up at the beautiful Tulane University. During those years, my family jumped around town, capturing all the eccentricities of each neighborhood from Rice Village, West University, Bellaire, and now Memorial. Now an upcoming sophomore, I have declared both English Literature and Art History majors and hope to add a third, Marketing, if time and my mental capacity can allow it. While I love every city I've lived in, I definitely consider myself a Texan and most of all, a Houstonian, and I'm nervous but excited for the bittersweet moment of leaving the city for my temporary, Louisiana home.
Want more buzz like this? Sign up for our Morning Buzz emails.
To leave a comment, please log in or create an account with The Buzz Magazines, Disqus, Facebook, Twitter or Google+. Or you may post as a guest.