Best of School Buzz - February 2015
From our student correspondents
Click the Buzz Me button to receive email notifications when this writer publishes a new article or a new article in this column is published.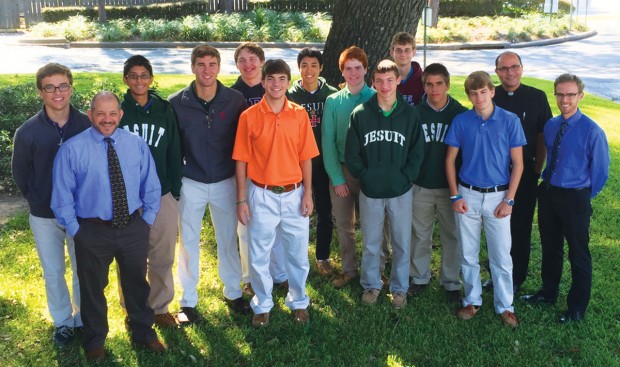 Despite academic workloads, holiday break and extracurricular activities, our School Buzz correspondents have committed to contributing regular blog posts for our website. Below, I've selected two excerpts from our recent online contributions that I think show a range of student interests and plans for the future. See our School Buzz blog for all of the posts.  
Mark Cox of Lamar High School interviewed Victor Peng, a senior, about his time at Lamar and future goals. Here are some of the questions and answers:
What are your thoughts on Lamar and your courses? 
I like it. The teachers are helpful, and the classes are thought-provoking. 
What suggestions do you have for someone who wants to be valedictorian?
Use your resources wisely. Though being smart is helpful, the most important thing is having a strong work ethic.
What's your favorite class?
IB Math HL. The class is demanding and has only about 15 students, but the students are some of the brightest at Lamar.
How is your social life?
I'm currently on a United Church Athletic League team. I am also a member of Reading Aces, National Honor Society and Key Club.
Sounds like you keep busy. Have you had time to apply to college?
I have applied to most Ivy League schools, Stanford, UT Austin and Oxford University.
Those are very good schools. Do you have any career paths in mind?
I'm interested in finance and want to one day become a hedge-fund manager. I also might consider being a venture capitalist.
Do you think that your elementary and middle schools prepared you for high school?
Roberts Elementary School was IB, as is Lamar, and thus I already knew a lot about IB courses. Pershing Middle School offered me a few high school-level math courses that helped me prepare for math.
What was your favorite field trip?
As part of the tennis team, we had many tournaments, and I enjoyed the opportunity to get close to my teammates and watch them advance in tournaments.
What do you think about the student population of Lamar?
I think there are too many students. The hallways are congested, and some freshman and sophomore classes have upwards of 40 students. The students are friendly, so that makes the crowded feeling tolerable.
Do you have any words of advice for future seniors?
Remember to pick your classes wisely. Choose classes you enjoy. Aim for As and be dedicated to your education. 
Thanks so much for your time. Let us know when you get into Harvard.
Will do.
Sam Kretzschmar of Strake Jesuit College Preparatory wrote about Strake students' potential trip to Rome this March:
Being a school founded on the Jesuit ideals and religion, it would be unjust not to inform the students on the Jesuit priesthood. Strake Jesuit is full of smart, capable young men, some of whom will decide to join the Jesuits.
Students who wish to learn more about the vocation process can attend a biweekly lunch held on the Strake Jesuit campus. During this time, current and former members of the Jesuit community give testimonies on their own discernment and/or vocation. Discernment is the process in which a person searches for what God is calling them to do, whether it be to join the priesthood or not. It is a long process of deep reflection and prayer. This lunch is a great way for the students to understand what our school is really about!
Recently, Brandon Bain, a junior, plus fellow classmates interested in vocations, have proposed the idea of visiting Rome and discovering the roots of the Roman Catholic religion, in March 2015. In order to truly follow in the path of St. Ignatius of Loyola, the founder of the Jesuits, the students are asking for donations to fund this pilgrimage. St. Ignatius and the Jesuits are devoted to education and community service to the less fortunate. So the students have created a blog and a place in which anyone willing can support their cause. 
Brandon said, "I'm incredibly grateful for this opportunity. In a world that doesn't understand a young man's desire for the priesthood, I've been given the chance to explore that vocation in the heart of my church, Rome. I'm also grateful that so many people have supported us to be able to explore God's call."
See the students' blog at gofundme.com/inyfz8.
Interested in applying for School Buzz for the 2015-16 year? Click here for details.
Editor's note: School Buzz is written by students. Editorial content does not necessarily express the opinions of the publisher or editor.
Want more buzz like this? Sign up for our Morning Buzz emails.
To leave a comment, please log in or create an account with The Buzz Magazines, Disqus, Facebook, Twitter or Google+. Or you may post as a guest.