Enjoying the best, preparing for the worst
Click the Buzz Me button to receive email notifications when this writer publishes a new article or a new article in this column is published.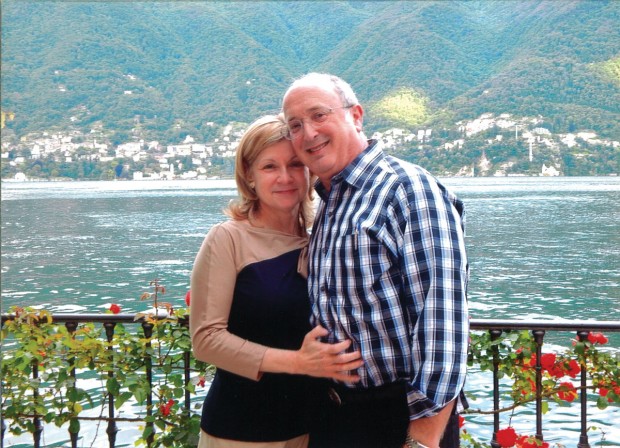 Patricia and Mark Rauch were planning a trip to Italy to celebrate a cousin's 60th birthday, and they decided to explore a less-beaten path across the Adriatic Sea in Croatia.
Rochelle and Alan Jacobson have always sought out exotic, challenging destinations far from tourist zones, so Myanmar had been on their list for a long time.
Both Buzz-area couples experienced the best of what life has to offer in their travels last year – and each also lived through a hard-hitting reminder to prepare for the worst.
The Rauches – Patricia a retired commodities broker, Mark in the pipeline and terminal business – began their trip in Milan, followed by the family gathering in glitzy and glamorous Lake Como, holiday getaway to the stars. As a counterpoint, they had a hankering for something more down-to-earth. They'd been hearing about the beautiful, untouched countryside of Croatia, the blue waters, endless olive orchards, Roman ruins, stunning coastline – similar to those of Italy a generation or two ago. Then they heard about the truffle-hunting craze – Oprah Winfrey had gone truffle hunting in Italy last year, they later learned, and said it was one of the best experiences she'd ever had.
After doing a little research, they discovered the truffle-hunting hotspot of Istria in northern Croatia – to be sure, not before the French, who apparently had been scouring Istria's hillsides for the prized subterranean fungus for years before Croatians realized the value of their aromatic treasure and began promoting it for gastronomy and tourism. Truffle-hunting is done with the aid of dogs, who are trained for seven years on how to hone in on the prized, rock-looking, edible growths.
"It's like going on an archaeological dig and finding a rare coin – it belongs to the country or the state where you're digging," explained Patricia, who wasn't taken with the taste but loved the experience; she prefers the more subtle white ones, but they found the intense black ones. Their guide cooked up the ones they had found and served them with eggs for breakfast. "It's an acquired taste," she said.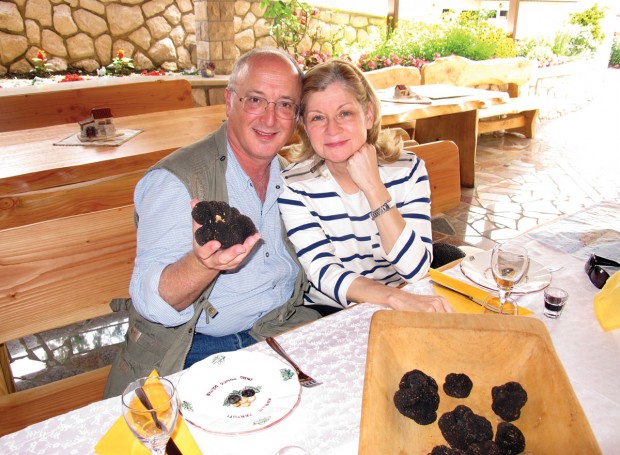 Their next adventure was a romantic cruise aboard a private sailboat – "it was just Mark, me and Oz, the captain" – and they sailed the dramatic Adriatic coastline, from Split to Dubrovnik and back to Split.  "It was a dream trip, crystal clear blue water, a peaceful calm five days along the Adriatic coast." The last two days were spent touring Dubrovnik, which she had dreamed of since childhood, when she had heard Liza Minnelli sing about the romantic antique city.
It's a city steeped in history, with remnants of the war between Serbia and Croatia, like the machine-gun bullet holes in the walls and holes where bombs hit in the town's historic center, left as a memorial.
"The people are lovely. They bend over backwards to accommodate you," Patricia said. The similarities with Italy are everywhere – cuisine, architecture, landscape – but differences are profound. As a tourism economy, Patricia noted, Italy is fine-tuned, while Croatia is growing, and still suffering the consequences of the brutal war in the 1990s.
At Lake Como, they stayed at Villa D'Este, a five-star luxury retreat near George Clooney's villa. From the hotel dock, they took a short boat ride to Bellagio, a medieval city at the intersection of the Y-shaped Lake Como, known for its silk production and its beauty. In Istria, Hotel San Rocco, their five-star hotel, was "pennies on the dollar," and the service was refreshingly enthusiastic. They spent a memorable evening as the only diners at a James Beard-recognized restaurant up in the hills, Konoba Toklarija, located in an olive-press building hundreds of years old. "It was wondrous," Patricia said. "The chef offered, 'What do you want, and I'll pull it from the garden.'"
The trip was splendid in every way until the trip to the airport, when the unthinkable happened. A driver in the opposite lane fell asleep at the wheel and ran head-on into the hotel van.
"I was in the front seat of the car, and I saw a red car coming towards us. Mark remembers me saying, 'Oh my God, what is he doing?'" The next thing remembered was a loud boom, a crunch and excruciating pain from her waist up. "We were lucky to be alive," she said.
Thankfully the injuries were not severe, but the pain was – in part because she was still recovering from a recent surgery. The Dubrovnik hospital was bare bones. Fortunately, the Rauches had purchased a good travel-insurance policy that took over all the details.
They had just switched to Travel Guard at the recommendation of their travel agent, and the advice proved fortunate. "From the moment they learned I was in the hospital they started piecing it all together, extending the hotel stay, covering all the costs, making the travel arrangements. Most importantly, they were really sensitive to my issue – it wasn't just a business transaction."
Mark was dreading the arduous trip back. He was pleasantly surprised by the accompaniment throughout the process. The insurance company booked business-class tickets and delivered them straight to the airport lounge. "They did a very good job of getting us to the airport and helping us checking in," he said. "In our transfer at Frankfurt, they had a cart waiting for us and took us a back way in through a whole other set of security that's very quick and efficient."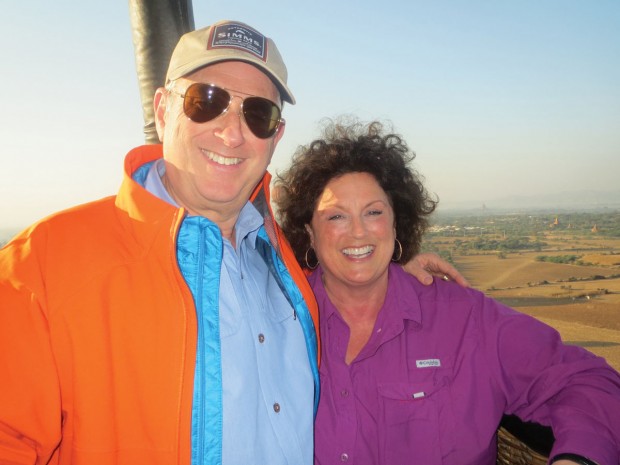 Another Houston couple wasn't so lucky. Family psychotherapist Alan Jacobson and wife Rochelle, a former owner of steel pipe businesses, had enjoyed an unforgettable two weeks in Myanmar – and as with the Rauches, on the last day, disaster struck.
For decades this remote Southeast Asian country was cut off from the world by the Iron Curtain and a repressive military regime. The U.S. government normalized relations in 2012, and since then, tourism has risen by an estimated 1 million per year. The Jacobsons wanted to experience its spectacular golden temples, beautiful landscapes and one-of-a-kind mélange of ethnic cultures, so in January they went to see it for themselves.
"It was a fabulous adventure," said Rochelle. Their guide, May Htwe, was the best one they'd ever had, and they still stay in touch with her. They spent an unforgettable few nights aboard the Road to Mandalay, a riverboat in the Orient Express group.
The last stop was the remote Inle Lake, famous for its spectacular vistas and traditional ethnic communities that inhabit the stilted houses on its shores. Rochelle was entranced by fishermen who use a pole, a basket and their legs to catch fish in a graceful and ancient technique. "It's almost like a ballet dance; it's magnificent," she recalled.
Each day they would tour the lake communities in long, wooden boats and learn about the ways they lived. On the very last day, Rochelle stepped out of the boat onto a wooden dock and her left leg went through a rotten board. She went tumbling down and hit a stone wall with her shoulder. An overwhelming pain instantly shot through her arm.
"I knew something really bad had happened," she said. "The people were caring and lovely; they brought me tiger balm and ice and a pillow case to use as a sling. But I'd never broken anything before, and I didn't get it. The pain was excruciating."
Her boat pulled up to the dock where the local clinic was located – an open-air building with dogs running in and out, metal cots and some old glass IV bottles from the 1930s. "I knew this was going to be like nothing I'd ever experienced," she said. A nurse with a white starched hat came and took an X-ray – a dripping piece of film that was mostly unreadable. "I think it's probably broken, and I'm going to give you these medicines," the nurse said, handing her some suppositories of children's Tylenol – the only thing they had in stock.
Normally before she travels, Rochelle said, she gets a prescription for hydrocodone, a pain medication, but this time she forgot. It turned out that she had broken her right arm in two places near the shoulder.
The worst part, she said, is that the special, high-dollar policy they had purchased from Global Rescue – a company that specializes in emergency evacuations for travelers – didn't cover them for anything.
Neither, she said, did their travel-insurance policy with Travel Guard. She said they got no evacuation and no help with changing their airplane tickets – which ended up costing $1,250 apiece – from either company.
"My story was a little bit different from Patricia's," she said ruefully. "We thought we had travel insurance, but it didn't pay anything."
After the clinic in Inle Lake, they were transferred to Rangoon (a 35-minute boat ride, 45-minute car ride and flight that took 3 hours because of all the stops), and there she went to an international clinic and finally got some mild pain medicine. She spent the night and 36 difficult hours of travel to get to Houston, where she was treated and released.  "I had a sling for three months and physical therapy for two months," she said. "Luckily I avoided surgery."
Global Rescue and Travel Guard were both contacted for this story. Global Rescue senior vice president Stuart Richards made himself available to answer questions. His conclusion regarding the Jacobson case was that Rochelle's injury was not serious enough to meet the company's hospitalization trigger – that is, Global Rescue only performs rescues in cases that are serious enough to require hospitalization. After several phone calls, Global Rescue staff came to the conclusion that Rochelle's injury, severely painful though it was, did not require a field rescue.
"There are a lot of reasons people can call us and request an evacuation," said Richards. "It's important that it's serious enough to rise to the level of evacuation. If it does, then we will take them to the hospital of their choice, and we do that all the time. That's what's called field rescue. If someone requires hospitalization we get there and stabilize them, then transport them to the home-country hospital of their choice. That's what the membership is all about. "
He cited the case of American Alpine Club president Steve Swenson, whose thank-you letter to the company credits Global Rescue with possibly saving his life when he was choking to death on a glacier expedition on the Pakistan-India border. The company's web page boasts a collection of testimonials telling of dramatic rescues from Ethiopia to the Swiss Alps.
Rochelle acknowledges that her case did not require hospitalization – but she didn't think that was necessary. The irony, she said, was that they had had a cheaper plan with a different evacuation company that they had canceled for exactly that reason. Alan had spoken to one of their representatives on the phone, and he understood that to be the case.
It is unclear where the misunderstanding originated, but Global Rescue spokesperson Ann Shannon stated that the company has always had the hospitalization trigger policy since the company was founded 10 years ago, a policy that is at the heart of their operations, and that it is clearly stated in their guidelines.
It is also unclear why Travel Guard did not pick up the cost of the changed tickets, as that is usually the role of a travel-insurance company. The Buzz contacted Travel Guard representatives but did not receive a response.
Almost a year later, the Jacobsons have put it all behind them.
"We laugh about it a lot now," said Rochelle. "I'm 100 percent recovered, and we're getting ready to do more adventure travel."
Her advice to others – born of painful experience: "Always, always, always carry really good pain medication. If something happens to you, you want to at least get rid of the pain. Be sure you have a good rescue company and a good travel-insurance company. And read every single word of your policies."
Travel insurance
Whether to buy an insurance policy, and what kind to buy, is a complicated question. In the words of travel maven Rick Steves, "For some travelers, insurance is a good deal; for others, it's not. What are the chances you'll need it? How willing are you to take risks? How much is peace of mind worth to you?"
Steves answers those questions in detail on his website: ricksteves.com/travel-tips/trip-planning/travel-insurance.
CBS Today Show travel guru Peter Greenberg says whether to buy travel insurance should depend on, for one thing, how much you've invested in the trip.
Chris Elliott, who specializes in consumer reporting for travelers, did a detailed series on travel insurance for his website Boarding Area. His checklist can help you decide when and if you need a policy. For example, for short trips within the U.S., you might already have coverage with your credit card, homeowners' and/or other insurance. If you have a pre-existing condition, some travel policies may not cover it: http://elliott.org/blog/everything-you-ever-wanted-to-know-about-travel-insurance-but-were-afraid-to-ask/
Want more buzz like this? Sign up for our Morning Buzz emails.
To leave a comment, please log in or create an account with The Buzz Magazines, Disqus, Facebook, or Twitter. Or you may post as a guest.