SportzBuzz – August 2015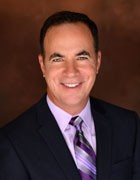 Click the Buzz Me button to receive email notifications when this writer publishes a new article or a new article in this column is published.
Far removed from their days as all-star players for Bellaire Little League, Blake Glauben, Ryan Olive and Bennett Notestine have had quite the reunion on the collegiate baseball level. The trio recently led the Rhodes College Lynx to the first conference championship in school history, with the NCAA Division III team winning the Southern Athletic Association title.
"It was really a coincidence that the three of us landed back as teammates after all these years," said Notestine. "Rhodes College has a pretty good pipeline to Houston, and we actually have several other Houston guys on our team."
Notestine, who played high school baseball at The Kinkaid School, and Glauben, an Emery/Weiner School alum, played on the 2007 12-year old Bellaire Little League team, while Olive, a St. Thomas High School graduate, was on the 2006 Bellaire squad. "Admittedly, we still talk about those Little League days, and we try and keep up with the guys from back then who went on to play college baseball," said Notestine.
At the collegiate level, Notestine is the Lynx starting left fielder, and he led the team in hitting with a .387 average. Olive, the starting centerfielder, led the Lynx in RBIs (42) while hitting for a .319 average. Glauben, a starting pitcher, also led the team in saves, including saves in both wins at the conference championship series.
"It was awesome to win the school's first ever championship and pretty much kick off a new age of baseball for Rhodes," said Notestine. "Plus, to do so with guys I played Little League baseball with is pretty special."
Over at St. Agnes Academy, it's been a special reunion on the high school level for a group of nine players who are all products of the West University Softball Association. This past season, Maddie and Colby Heno, Quinn Biggio, Jordan Howard, Zoe Clutterbuck, Alice Watts, Zoe Narvacan, Maddie Van Brunt and Taylor Lee helped lead St. Agnes to the TAPPS 5A regional finals.
"We've all been great friends since we started playing softball at WUSA," said catcher Maddie Heno, a three-time TAPPS 5A all-state player. "WUSA really gave us a solid foundation with great coaches."  Heno's sister Colby, a freshman pitcher, was also named first team all-state, as was shortstop Quinn Biggio.
"I can't say enough about what the WUSA program has meant to these girls," said Maddie and Colby's father, Scott Heno. "The league emphasizes the development of young women through sportsmanship, leadership and teamwork."
It isn't only at St. Agnes that the WUSA players are making an impact, with approximately 100 products of the league currently playing high school softball in Houston. In addition to St. Agnes, the majority of the girls play for Episcopal, Lamar, Bellaire and St. John's.
As for Episcopal, where the Knights have won three straight SPC titles, seven players started in the WUSA  program, including all-SPC picks Emily Fraser, Izzy Haugh and Sarah Venker, as well as Daryn Grams, Jenny Lillard, Charlotte Spector and Christian Cain. For Lamar, University of Kansas commit Courtney Taylor is a product of WUSA, as are Mary Tindall (NYU commit), Meghan Dickson, Allie Burns, Alex Rocha, Peggy Polydoros and Gracie Burns. The St. John's softball team has five WUSA alumni, including Georgetown commit Anna Brooks Pacha, plus Alyssa Barrett, Laurel McKelvey, Julia Waller and Tanvi Varaduchary. If all that weren't enough, Bellaire freshman Jolie Dong, the District 20-6A MVP, is from WUSA, as is her Bellaire teammate, Sydney Moore.
It was an impressive showing by a contingent of Memorial Mustangs at the Touchdown Club of Houston's 49th annual Spring Sports Scholar Athlete Banquet. Memorial's Rebekah Koehn (Girls Soccer), Alexandra Buscher (Girls Swimming), Lauren Deutser (Girls Track) and David Van Slyke (Boys Track) were named Scholar Athletes of the Year for their respective sports, as was Stratford Spartan Reese Davis (Boys Basketball). Judging was based on athletic and academic achievement as well as community service and extracurricular activities.
Meanwhile, a number of other local athletes were Scholar Athlete of the Year finalists in their respective sports, including Stratford Spartans Kathryn Arcy (Girls Basketball), Lauren Newman (Girls Soccer), Javier Lehtinen (Boys Tennis) and Timothy Purvis (Boys Golf). Also making the list were Memorial's Will McNulty (Baseball), George Doykan (Boys Golf) and Elizabeth Doykan (Girls Golf), as well as Strake Jesuit's Ashton Radvansky (Boys Golf), Anthony Ashley (Boys Swimming), Blake Bordelon (Boys Track) and Gus Sulentic (Boys Wrestling).
Editor's Note: Todd Freed is the Emmy Award-winning co-host and producer of the KUBE SportsZone, which airs Saturday and Sunday at 6 p.m. on Channel 57-KUBE. To submit high school sports news for possible inclusion in SportzBuzz, please email [email protected].
People in this article:
Blake Glauben
,
Ryan Olive
,
Bennett Notestine
,
Maddie and Colby Heno
,
Quinn Biggio
,
Jordan Howard
,
Zoe Clutterbuck
,
Alice Watts
,
Zoe Narvacan
,
Maddie Van Brunt
,
Taylor Lee
,
Scott Heno
,
Emily Fraser
,
Izzy Haugh
,
Sarah Venker
,
Daryn Grams
,
Jenny Lillard
,
Charlotte Spector
,
Christian Cain
,
Courtney Taylor
,
Mary Tindall
,
Meghan Dickson
,
Allie Burns
,
Alex Rocha
,
Peggy Polydoros
,
Gracie Burns
,
Anna Brooks Pacha
,
Alyssa Barrett
,
Laurel McKelvey
,
Julia Waller
,
Tanvi Varaduchary
,
Jolie Dong
,
Sydney Moore
,
Rebekah Koehn
,
Alexandra Buscher
,
Lauren Deutser
,
David Van Slyke
,
Reese Davis
,
Kathryn Arcy
,
Lauren Newman
,
Javier Lehtinen
,
Timothy Purvis
,
Will McNulty
,
George Doykan
,
Elizabeth Doykan
,
Ashton Radvansky
,
Anthony Ashley
,
Blake Bordelon
,
Gus Sulentic
,
Andre Walker
Want more buzz like this? Sign up for our Morning Buzz emails.
To leave a comment, please log in or create an account with The Buzz Magazines, Disqus, Facebook, Twitter or Google+. Or you may post as a guest.