Where you're going in 2016
Click the Buzz Me button to receive email notifications when this writer publishes a new article or a new article in this column is published.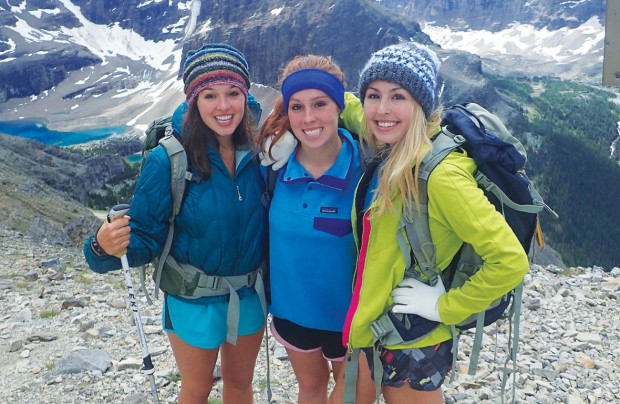 This year we decided to ring in 2016 with a roundup of noteworthy destinations of our globetrotting Buzz community for the year ahead.
As expected, the lineup includes a wide range, from exotic to down-home, from close to as far as you can get without taking a spacecraft. We've got everything in the works from glamour and luxury to true backcountry grit. We still see a lot of Houstonians setting their sights on Europe, though a few have decided to steer clear because of recent unrest and concentrate this year on other regions. There are lots of road trips being planned, including at least one across the southern border with Mexico.
True Texans that we are, high adventure is plentiful; creature comforts are welcome; and lively storytelling has already begun, even before our travelers have set foot upon their respective trails. 
We invite you to share your own travel plans – and any Travel Buzz column ideas for the year ahead – in a comment under this story at thebuzzmagazines.com, or on our Facebook page, The Buzz Magazines. Meanwhile, for inspiration, here is a sampling of where your neighbors are heading in 2016.
Adventure travel
John and Shirley Rouse and their sons Will, 18, and Jim, 13, will be going in July on a family safari to Tanzania. The trip was chosen by Will, a Memorial High School senior, who specifically wanted a safari trip prior to leaving home for college next year. They chose mid-July, as that is the best time to potentially see the Great Migration of the wildebeests in the Northern Serengeti.
Sherry Irvin and husband Michael are leaving for Tumaini Village near Soy, Kenya, on Jan. 4 to see the orphanage built by their church, Christ Evangelical Presbyterian, and to meet face-to-face with their child John, whom they support. They'll begin in Nairobi with a tour of a local slum under the guidance of their orphanage contact, to give them a real-life sense of context; then they'll join little John and his companions, where they will share stories and games, stay in an onsite house and play a role in the daily life of the orphanage.
When she's not taking Memorial High School German students on exchange trips, foreign-language department chair Susan Sisler likes to do a bit of adventuring of her own. She has hiked the Meraner Höhenweg in the Italian Alps, a beautiful circular trail which most people hike in six days. The scenery is spectacular, and the accommodations along the trail are great, but few Americans hike this trail because all of the information is either in German or Italian. She's thinking about hiking the Tour de Mont Blanc next. It's a bit longer but similar, and goes through Italy, Switzerland and France. Her next bike trip might be along the Elbe, from Hamburg, through Dresden, to Prague. She likes to bike along rivers because the trails are mostly pretty flat, and says that Germany has the best network of biking trails in the world.
Julie and David Brown are planning a trip to Bordeaux, France, for a meeting and then to visit the wineries; then they'll set off for Vanoise National Park Tour des Glaciers (45-mile circuit), hiking around the largest remaining ice cap in Western Europe, backpacking hut to hut. They hope to make the journey with all four of their grown kids ("or as many as can show up," says Julie).
Rochelle and Alan Jacobson are planning two adventures: Bhutan, a kingdom of mountain villages nestled high in the Himalayas that has managed to maintain its traditional culture, and Cuba. "We wanted to go to Cuba before the U.S. influence is too strong," said Rochelle. "When U.S. businesses open there and travel becomes extremely easy, the atmosphere will change. We want to be there before that happens."
Michelle Sacks will be taking the family road-trip tradition abroad for the first time this summer when she, Olivia, 13, and Bennett, 10, shoulder their bags and backpack through Europe. "I started prepping the kids this past summer by having them wear packs," she says. They had to carry their own clothes and belongings while road tripping through the Pacific Northwest; this year they will begin in Ireland and the UK, and it will be trains, buses and the tunnel under the English Channel to France, then on down to Spain. 
Family travel
Jessy and Shea Morgenroth will take their two daughters on a pair of family adventures: Ireland with four other families who won the trip in a Horn Elementary School auction last year and a trip with college friends to Costa Rica, where they'll "most likely do some adventure-type trip with the kids."
Hal and Aline Means will also take the family abroad in 2016; they will return to Santiago, Chile, to visit Aline's family, and will probably make the trip to the coast at Viña del Mar. They also have plans to follow up Hal and teen daughter Charlotte's epic Mount Whitney climb from last year with another mountaineering adventure – this time, perhaps with Aline and son Christopher – but they haven't yet settled on which peak to tackle.
Catherine Johnson and her mother Wenda Swenson will take the kids to visit a dear friend from high school who lives in Friday Harbor, Washington, on San Juan Island in Puget Sound. The friend lives on a small farm with her family, where they raise chickens and honeybees and tend a huge vegetable garden. Highlights include arrival via seaplane; hiking; visiting the local lavender farm and the weekly farmer's market; and going to the beach. Last summer they went seine fishing Jackson Beach. Cathy's friend's husband is the associate director of the University of Washington's Friday Harbor Laboratories and a professor at the University of Washington, so he always comes up with fun, educational activities for the kids to enjoy.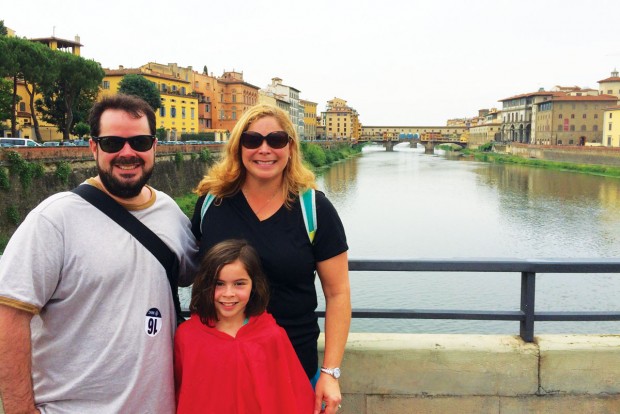 Gisselle and Eduardo Matta will be seeing in the New Year in Puerto Rico, where they will visit family and enjoy a vacation with a little warmth; for Spring Break they will be taking the kids to Henderson, Nevada, and to the Grand Canyon, and maybe a bit of Lake Tahoe skiing. They'll be traveling with the Nassers, the same family they've shared Spring Break trips with for the past three years. In April Gisselle will head to Orlando and don her Storm Trooper gear for a runDisney half-marathon, and in the summer, they're teaming up with friends for a family road trip to Yellowstone. 
Disney fans Dawn and Kevin Bloomer and their son William will be renewing a family tradition by taking a break from reality mode on another Disney cruise. "The most fantastic part of the experience is visiting Castaway Cay, Disney's private island," says Dawn; for William, the best part is the "Edge," the "tween" club, and the high degree of independence he has on the ship.
Nora McMordie and daughter Kate will celebrate Kate's graduation from nursing school with a mother-daughter tour of Scotland and Denmark – immersing themselves in the culture with the help of AirBed and Breakfast (AirBnB.com), a website that helps travelers connect with and stay at homes of local families. "We will wing it; my daughter is good at researching highlights and asking friends from abroad any 'must see' landmarks."
And John and Becky Luman will celebrate the 100-year anniversary of the National Park System by loading up the Jeep Commander with the kids and the gear and heading west, hitting Utah, California, Oregon and Washington.  Plans are still in the making, but it will probably be another 30-40 day trip, like the last three summers, when they headed east and north on other epic journeys. On these trips, they spend the days hiking, swimming, learning at the National Parks, taking in minor league baseball games, and exploring. "The trips are priceless because of the time we get to spend with the children (who are 10 and 12 now) seeing our country," wrote John.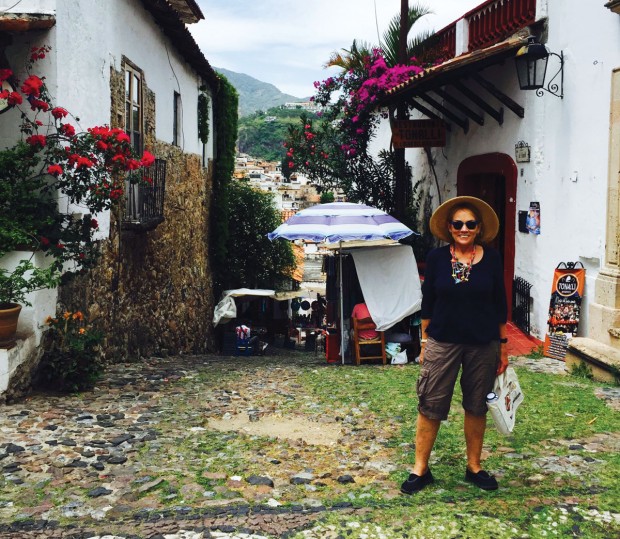 Terry and Candelario Elizondo will enjoy a Puerto Vallarta rendezvous with their daughters, Mary Frazier and Christina Rainey, as they often do. Usually they stay at the Sheraton Buganvilias because it is close to the Centro. They play at the beach, ride the local bus and get into smaller non-chain places to eat at least every night. The Vallarta Eats Food Tour is one of their favorite things to do, and the Tuesday and Wednesday Home Tour and Wednesday night Art Walk are also fun and educational, said Terry. "The Malecón is a fabulous place to walk along the beach, see interesting sand art and people watch," she said. "El Barracuda is our favorite place to eat, and La Palapa and Fajita Republic are high on our list, as is Pancho's Takos."
Luxury travel
Steve and Adriana Rosenbaum are planning a trip to visit friends in glamorous Punta del Este on the South American Atlantic coast, and will then accompany them to their vineyards just in time for the "cosecha," or harvest. They'll also be taking two Oceana cruises: one in the spring that sails from Barcelona, Spain, to Southampton, England, but they will get off the ship a day early and take the train from the coast of France to Paris. In the autumn they will take the Oceana Fall Foliage cruise from New York to Montreal, and stay in Montreal a few days. 
Francyne and Kevin Jacobs will go to New Orleans, where Kevin grew up, to attend a B'nai Brith Youth Organization reunion. They will visit Kevin's mother and probably take the kids to the zoo or to City Park and, of course, go out for beignets at Café du Monde. 
Carolyn Johnson will travel with her husband John to Italy in celebration of her 60th birthday. They returned to Paris for her 50th because it was their first European vacation as a couple. "It's also where he told me he loved me for the very first time, at Sacré Coeur no less!" wrote Carolyn. "Now we're planning Venice for my 60th because that was our second European vacation together. It's also where, while riding in a gondola along the canals of Venice, he dropped to one knee and asked me to marry him."
Michael Hart and his wife Sharon Montgomery are planning to once more take in The Edinburgh Royal Military Tattoo in late August, in Edinburgh, Scotland. Their last time there, in 2013, was Michael's fifth Tattoo, Sharon's first. And at the end, she looked at him and said, "OK, I get it!" They will probably once again go to the Isle of Skye, and some other destinations in Scotland, and then they are being treated to a long weekend in Cornwall, England, by some dear friends who live in The Midlands, just outside Birmingham.
Joyce and Alfred Goodman will see the wonders of California via bus and ferryboat. The Tauck World Discovery trip starts in San Francisco, and then takes them to Muir Woods and the Presidio. They'll hop a ferry from Sausalito to San Francisco, and the next day, it's into the Central Valley, then Sequoia National Park, Yosemite National Park and then back to San Francisco.
Business travel
Brian Bibeau will circle the world, meeting with clients in his work as an accountant. Hong Kong; Bangkok, Thailand; Abu Dhabi; Dubai; Qatar; and Buenos Aires, Argentina, will be among his stops. For fun, when he's in Bangkok, Brian likes to taste the authentic cuisine and have a drink at the tallest bar in the city (SkyBar – 63rd floor). In Hong Kong, Brian takes in the city life and sneaks in a great seven-course Chinese meal. In the Middle East he likes to spend some down time cruising the mall and watching indoor snow-slope activities. As for Argentina, he loves the fabulous wine, great steaks and fun co-workers.
Close to home
Alexia and Antonio Benavides are taking their three kids and Alexia's mother, German-Peruvian artist Elke McDonald, on a road trip to San Miguel de Allende, Guanajuato, Mexico, just 14 hours from Houston. The colorful colonial town is full of American ex-pats and vacationers, artists and writers, beautiful Mexican handicrafts, boutiques and top-chef and traditional cuisine. "You have restaurants, hot springs, parks, but above all – the weather this time of the year is lovely – dry sierra weather – thus sunny during the day, and cool at night," said Alexia. "Driving gives us a lot more flexibility to explore along the way, and once there we don't need to rent a car…. people are telling us we are crazy to drive, but we have done our homework – and the parts we are going to in Mexico are all safe, with great highways. And lastly – 14 hours in a car is a great way to bond as a family. We love long road trips. We have done a lot of road trips all around Peru with our kids, and they always ended up being a great adventure. Why not Mexico?"
Also this year, Francyne and Kevin Jacobs will be honoring the memory of Francyne's father, Stan Davis, who established an annual family beach trip to Galveston in 2008. After he died in May, the family decided to keep the memories and the fun alive. Aunts and uncles, friends and cousins and the Jacobs' three kids all rent a house in Pirates Beach West, hang out at the beach and the pool and plan a day at Schlitterbahn, just to mix it up; they play cards and have poker games at night. Francyne and her mother do most of the cooking, and they just all enjoy being together.
Far-flung foray
Deborah and Paul Luik and their daughter Kaia, who still maintain their Bellaire address but are currently located in Bangladesh, are planning a trip to India's remote and seldom visited Andaman Islands – the last known place still inhabited by Paleolithic peoples. Deborah is looking forward to "lots of good tracking, waterfalls, snorkeling and surfing, swimming elephants, snorkeling to see manatees; some history (part of the archipelago was a penal colony), all kinds of great reefs, sea turtles, and other rare flora and fauna…  there are also active volcanoes and dormant volcanoes and volcanic diving (we are not divers) and bioluminescent plankton. If you put on a facemask so that you can go under the water and drag your hands you will see what looks like millions of stars with constellations following your hands as they move."
People in this article:
John Rouse
,
Shirley Rouse
,
Will Rouse
,
Jim Rouse
,
Sherry Irvin
,
Michael Irvin
,
Susan Sisler
,
Julie Brown
,
David Brown
,
Rochelle Jacobson
,
Alan Jacobson
,
Michelle Sacks
,
Olivia Sacks
,
Bennett Sacks
,
Jessy Morgenroth
,
Shea Morgenroth
,
Hal and Aline Means
,
Charlotte Means
,
Christopher Means
,
Catherine Johnson
,
Wenda Swenson
,
Gisselle Matta
,
Eduardo Matta
,
Elena Matta
,
Dawn Bloomer
,
Kevin Bloomer
,
William Bloomer
,
Nora McMordie
,
Kate McMordie
,
John Luman
,
Becky Luman
,
Terry Elizondo
,
Candelario Elizondo
,
Mary Frazier
,
Christina Rainey
,
Steve Rosenbaum
,
Adriana Rosenbaum
,
Francyne Jacobs
,
Kevin Jacobs
,
Carolyn Johnson
,
John Johnson
,
Michael Hart
,
Sharon Montgomery
,
Joyce Goodman
,
Alfred Goodman
,
Brian Bibeau
,
Alexia Benavides
,
Antonio Benavides
,
Elke McDonald
,
Stan Davis
,
Deborah Luik
,
Paul Luik
,
Kaia Luik
Want more buzz like this? Sign up for our Morning Buzz emails.
To leave a comment, please log in or create an account with The Buzz Magazines, Disqus, Facebook, or Twitter. Or you may post as a guest.