Cancer Resources
Click the Buzz Me button to receive email notifications when this writer publishes a new article or a new article in this column is published.
This month, cancer survivors Claire Frazier, Bill Gage, Stacy Middleman and Ashley Pratka share their inspirational stories. Below, each of these Buzz residents provide their personal resources for surviving cancer.
"Do your research," states Claire Frazier. "If you get a diagnosis of breast cancer, call every person you know who's had breast cancer and ask them about their experience. Share your story, too. I know a lot of people aren't comfortable with that, but I think when we talk about it, it takes some of the mystique and fear out of cancer for others who might need to hear it."
Claire's Frazier's Tips:
Be Proactive: Get your mammogram every year and do your self-exams every month
Be Your Own Advocate: Trust your instincts and follow your gut when you think something is not right. Seek a diagnosis and treatment only from the experts. If you have breast cancer, you want to be treated in a place that specializes in breast cancer. You get one shot. There are no do overs.
Be Informed. The science of breast cancer is moving forward very fast. Stay updated on the latest trends and risk factors. Early detection saves lives.
Join a Support Group. There are some things that you'll want to say and questions you'll want to ask that only another woman who has, or has had, breast cancer can help you with. A breast cancer support group offers a unique and invaluable sisterhood.
Bill Gage's Tips:
"If you are told you have cancer, take a deep breath and prepare yourself to confront it head on," says Gage. "Know that you will have strong support from the likely places and the most unlikely places and know that every day there are advances in treatments and cures for cancer. Listen to your doctors. Also realize that this is going to be harder on others than it is on you so prepare for that."
Get in touch with someone who has been through what you are embarking on - and trust me, they are out there. CanCare is the best resource for that. Having a "mentor" is an amazing resource. Talk to them and ask them about anything. It is so comforting and they can help you with so much. 
Stay off the Internet. I am convinced that if you spend enough time trying to self-diagnose on the internet, you can convince yourself you have the Plague. Take your questions to your doctors and nurses or someone you have developed a trust with who has been in your shoes.
When you are offered medical marijuana for your nausea, take it, even if you are not nauseous. You can thank me later.
Take as much time and do whatever you need to do to get yourself in a positive state of mind. 
Don't neglect your physical health. Do what you can - walk around the block, whatever you can do. Just like your state of mind, your physical health will help you through.
Embrace the experience. What? Yes - don't live in denial. Accept your situation, confront it and stay strong. When you come out on the other side — and you will — your experience will be helpful to you and to others.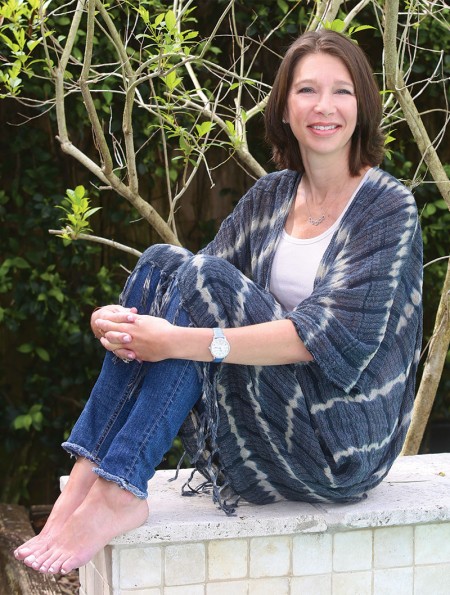 Stacy Middleman's Advice:
"When I was in my deepest funk, my doctor said: 'You have to be positive. You have to believe this will not come back. You have no other choice,'" recalls Middleman. "I knew that to be true. Mostly I lived it but sometimes I needed reminding. But I always had hope. I have hope that I will live a long life. I have hope that there will be better prevention and treatment in the future, especially for my children and future generations. Hope is not just the expectation to survive, but to live with joy and laughter and love."
Middleman is an advocate for research into the BRCA gene. "I was tested for the BRCA gene and tested positive for BRCA-2. The BRCA gene is a hereditary mutation that can be passed to and from both male and female parents and offspring. Carriers, both female and male, have a significantly increased risk for developing breast cancer. Other risk factors include ovarian, pancreatic and melanoma for women and prostate, pancreatic and melanoma for men."
See more on The Basser Foundation. 
Follow Stacy on her "Dear Cancer, Love Stacy" community Facebook page.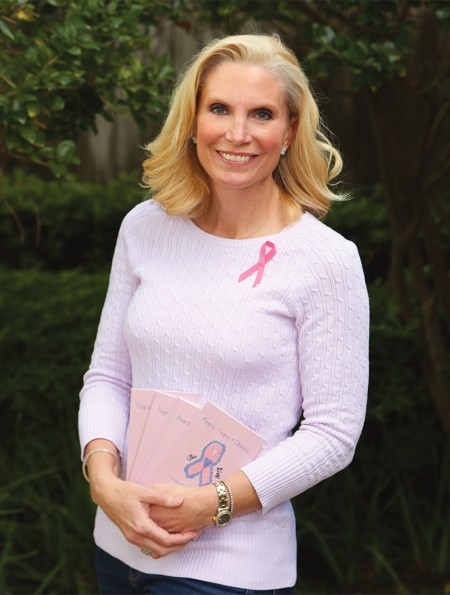 Ashley Pratka's Tips:
"Prevention and screening is very important for my type of cancer. In fact it is a full-time job between doctor appointments and researching true, healthy lifestyle choices," says Pratka. "Friends and family were also critical to my healing."
She recommends these websites as sources:
If you have additional advice or resources to add, please leave a comment in the comment section below.  
Want more buzz like this? Sign up for our Morning Buzz emails.
To leave a comment, please log in or create an account with The Buzz Magazines, Disqus, Facebook, Twitter or Google+. Or you may post as a guest.