The Buzz Magazines 2016 Photo Contest
Click the Buzz Me button to receive email notifications when this writer publishes a new article or a new article in this column is published.
After reviewing more than 1,600 submitted photographs – that's almost double from last year – we are pleased to present the winners of The Buzz Magazines' 11th annual photo contest.
There were so many excellent entries this year that we could have easily included many more winners in each category, so if your photo was not in the top four, realize it was a remarkably strong field.
With any contest like this, the process is inevitably subjective. However, there are basic principles of photography that must be met, such as lighting, focus, exposure and composition. And there are personal elements to consider: subject, emotion and storytelling. Judging is "blind," as the judges do not see the names of the photographers. Technical proficiency is always appreciated, but several winners were taken with cell phones, proving it doesn't always require expensive equipment to get a great shot. In fact, next year, we are adding a cell-phone category.
Congratulations to each of this year's winners, and to our Grand Prize winner, Mauricio Recinos, who will receive a Canon PowerShot digital camera, compliments of The Buzz Magazines. Mauricio is not new to our contest, as he was last year's first-place winner in the Animals category.
Each year after publishing our winners, we inevitably get comments from our readers. Some agree with our judges, and others do not. So again this year we included a Readers' Choice award and let the readers vote. We posted the 64 print finalists on our Facebook page, and the four photos that received the most "Likes" became our Readers' Choice winners.
The Buzz Magazines' annual photo contest is open to all amateur photographers, so keep that in mind as you are shooting pictures in the upcoming year. Watch for next year's call for entries on our social media and in the March 2017 print issue.
Thanks to everyone who entered, our readers who voted online for our Readers' Choice winner and our judges – professional photographers Michael Hart, Nikky LaWell and Nick de la Torre.
Grand Prize Winner
Mauricio Recinos, 45, took this photo of his daughter Isabella. He had asked if he could take some photographs of her, and she agreed. "It was a beautiful day, and I wanted to take advantage of the weather and daylight. I wanted to capture those staggering blue eyes."
What the judges said – The direct gaze of the subject, coupled with the blue ear stud and the blue eyes, offset by the red lips, and unconventional and creative framing made for a literal showstopper. The viewer's eye is in constant motion, moving from the curve of her head, the curve of her ear, the shape of her eyes and eyebrow and even the curve of her nostrils. They lead the viewer's eye to a sharp incline on the edge and then back into circular motion. This photo makes perfect use of rectangular space and uses the rule of thirds wonderfully. The empty gaze of the girl being photographed sets the overall tone. It's not a predictable photo.
Category: Animals
First Place, Beautiful Blue Eyes – Luke Johnson, 10, took this photo of a peacock named Flash at Simonton's Blessington Farms. Luke, a rising fifth grader at Veritas Christian Academy, spent the day there taking photos. "I was taking pictures of the tortoise when my mom and Nonnie (my grandma) yelled over to me to look at the peacock. I later gave a framed picture of Flash to Nonnie for Mother's Day!"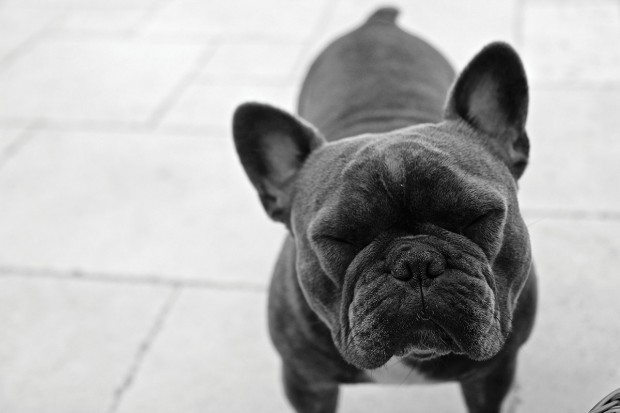 Second Place, I Didn't Do It – Katelyn Wallace, 19, took this photo of a French bulldog in Manhattan Beach, Calif., in August. "I was actually the first to a family barbecue of some people I met doing an internship, and their dog kept me company until they arrived. I was glad that I finally got him to sit still because he kept trying to lick my camera!"
Third Place, Friends – Kathy Weston, 67, took this photo of her 10-year-old Boxer, Scout, with Bo, a 2-year-old Yellow Lab. Bo comes to visit when his owner is out of town. "I had perfect morning light, and I was snapping photos as they played. I was able to capture the friendship between the two." 
Fourth Place, Sweetness and Light – Jan Buchholtz, 59, discovered this kitten taking refuge in her backyard after the Memorial Day flood last year. "Though afraid of humans, 'Lucky' finally adopted us after we slowly earned her trust. It's easy to photograph this constant companion who politely taps my shoulder for attention."
Category: People
First Place, Jake & Lilly Amongst Urban Bluebonnets – Mark Staudt, 38, took this photo of his 5-year-old son, Jake, and 1-year-old rescue dog, Lilly, in March at White Oak Bayou. "Friends mentioned there were bluebonnets near our neighborhood. The sunset and light were shaping up to be nice, so I grabbed my camera, Jake and Lilly, and we went on an urban bluebonnet shoot."
Second Place, Sorrow – Kylie Baker, 15, took this photo of her friend, Natalie Lee, in the Black Box Theater at Memorial High School in February. She took the photo for a school photography class; the assignment was to try and capture a person with part of their face covered. Kylie is a rising sophomore at Memorial.
Third Place, The Sky in Her Eyes – Jackson Howard, 15, took this photo of his friend Grace Broom at Terry Hershey Park as part of a photography project. "I loved the background, but actually didn't mean for it to turn out with the bright blue eyes because her eyes were supposed to be closed. That was just a lucky coincidence." Jackson is a rising sophomore at Stratford High School.
Fourth Place, Butterfly Shaped Nets – Shu Cheuk, 67, took this photo of fishermen casting their nets in Vietnam in June. The original image was taken in color. "The background was green leaves and was distracting. I darkened the green color and increased the contrast to highlight the nets during the change to monochrome."
Category: Nature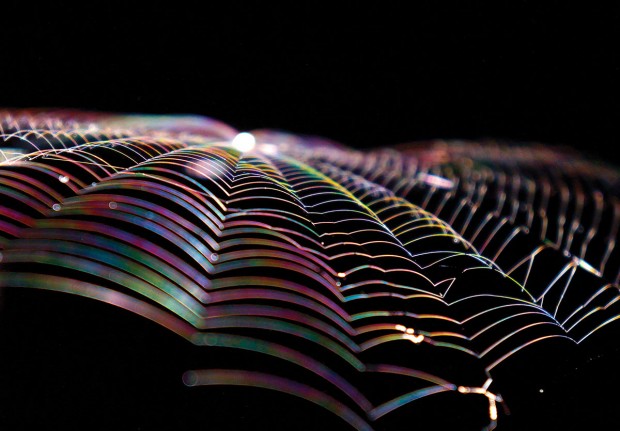 First Place, Iridescence – Lauren Anderson, 26, took this photo of a spider web in her parents' backyard in Tanglewood at night last summer. "I took the photo because an outdoor light happened to be shining directly on the web, revealing iridescent color that one doesn't usually see in the daylight."
Second Place, Soaking in It – Ray Chilton, 75, took this photo of Gerbera daisies floating in a fountain at a home on this year's Azalea Trail. "I took the picture because the happy colors framed by the fountain edge caught my immediate attention."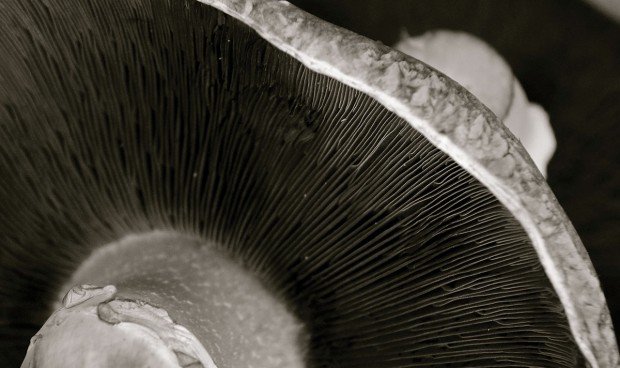 Third Place, Umbrella – Lauren Anderson, 26, took this close-up shot of a Portobello mushroom last summer in Muskokas, Canada. Her brother was making dinner, and "I simply thought it would make an interesting image to change up the perspective a bit." 
Fourth Place, At the End of the Day, a Weed Becomes a Flower – Jan Buchholtz, 59, took this photo as the sun was setting over Brays Bayou. "Early-spring wildflowers blushed as they turned towards the west. I noted the tiny fringed blossoms of this Philadelphia fleabane – a plant many would consider a weed. Under the right circumstances, the most ordinary of things can become extraordinary. This inconspicuous weed transformed into a flower as it was backlit by the rosy glow of twilight."
Category: Landscapes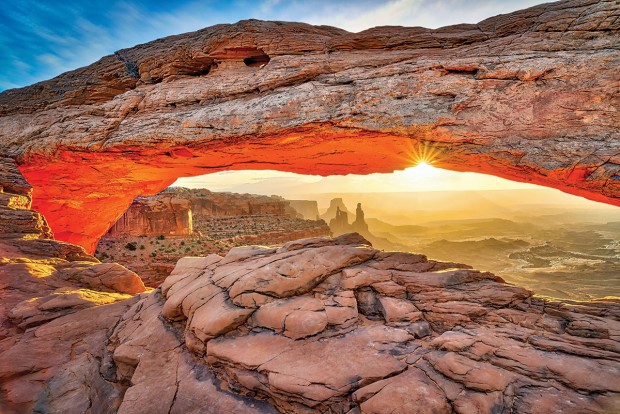 First Place, Mesa Arch Canyonlands, Utah – Mark Edelman, 54, says, "I took the short hike in the pitch black to the Arch at 5:45 a.m. to get in position for what I knew was an amazing shot. I ended up standing next to the famous photographer Peter Lik, which was a real thrill. [It's] as if a golfer would show up and be put in a foursome with Jordan Spieth."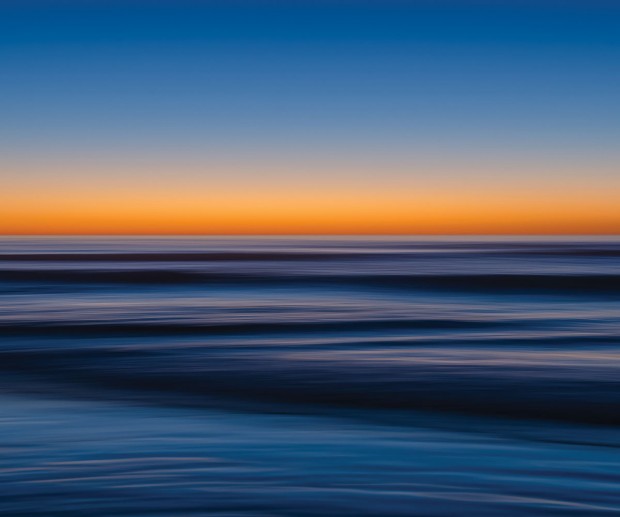 Second Place, Del Mar Sunset – Mark Staudt, 38, took this photo in California on Super Bowl Sunday. During the halftime show, he took a break to watch the sunset. "I'm fascinated with sunsets over the water and waves. I felt the slow-shutter panning could be a good way to illustrate that unique perspective."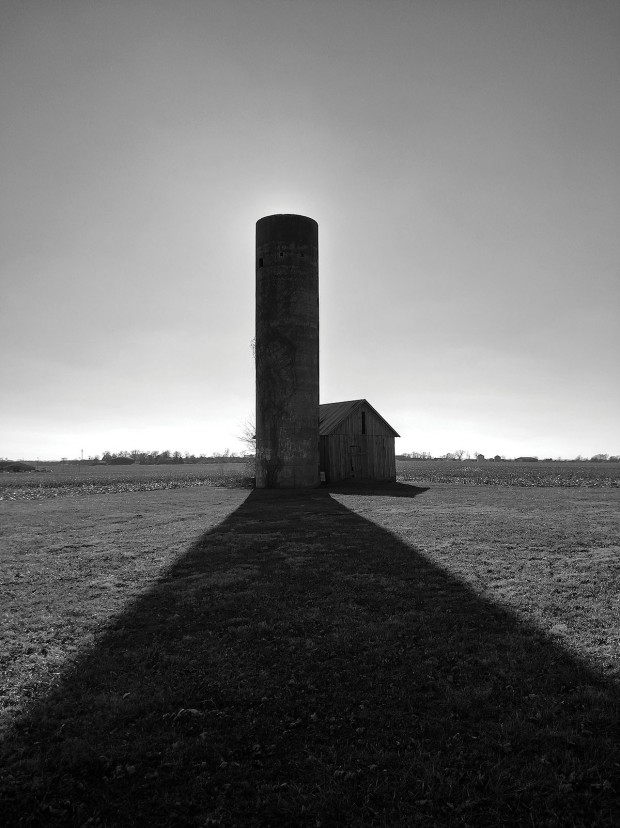 Third Place, Shadows Play – Gail Strebel, 48, drove up to a large barn in Jerseyville, Ill., and asked if she could take photos. "She told me I could take pictures of whatever I liked, but to be careful of  'critters.' I was standing in the shadow of the silo and thought it would make an amazing photo."
Fourth Place, Perth Railway Bridge, Scotland – Heidi Beverley, 48, took this photo in a village called Scone in Perth last Christmas after heavy rain. "I wanted to capture the strong current and motion of the river in contrast to the railway bridge and with St. Matthew's Church in the background."
Category: Sports and Action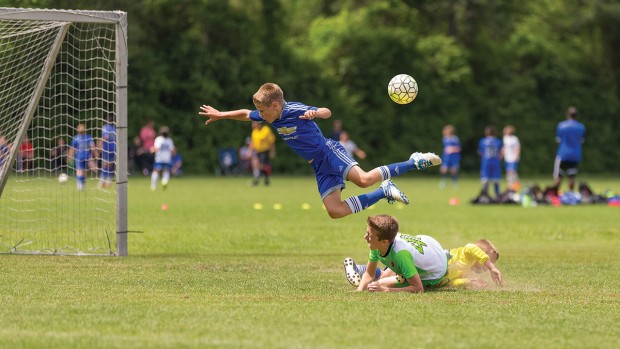 First Place, That's Gotta Hurt – Daniel Hrachovy, 49, took this photo while his son, Jack, was playing a Houston Express soccer game at Burroughs Park in Tomball in April. "Jack broke free and was headed for a possible score when the goal keeper dove for the ball at the same time. When I initially framed the shot, I thought it was going to be a goal. Instead, there was a collision with the goal keeper, and a trailing player's momentum took him over the pile-up. The timing was perfect – two players down in the dust with another player and the ball suspended in mid-air. Fortunately, no one was hurt, and we have a memorable photo."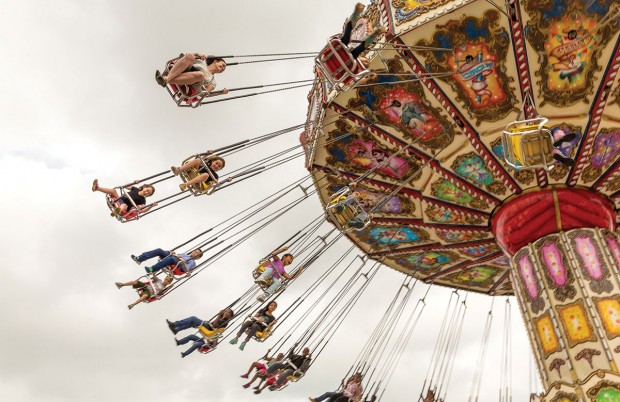 Second Place, Rodeo Fun 2016 – Bradley Sabloff, 47, took this photo of two of his children, Darcy and Bryce, both 7, on the swing ride at the Houston Livestock Show and Rodeo. "I love the photo as it demonstrates great contrast between the overcast sky and the colorful ride. It also shows a great contrast between the riders against the gray background."
Third Place, Underwater – Mauricio Recinos, 45, took this photo of his daughter Isabella on Labor Day weekend at the beach. "My wife and I had barely finished unpacking when the girls were ready for action! The girls were playing underwater. Isabella happened to pass in front of one of the pool underwater reflectors. The reflection of her body along with the air bubbles and shadow created an interesting scene."
Fourth Place, Throwing Out A Line – Carl Henry, 61, took this photo of a fly fisherman casting in the String Lake Loop in Grand Teton National Park in September. "I was there early in the morning trying to capture wildlife and the fall colors in Grand Teton and saw the perfect light on the fisherman, so I stopped and grabbed the shot."
Category: Readers' Choice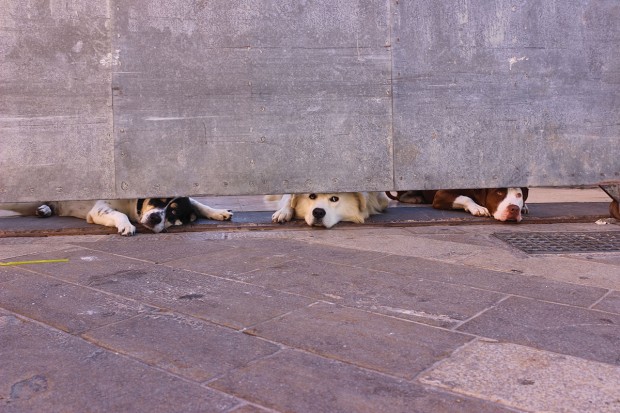 First Place, Chillin' – Dana Katz, 39, took this photo when she was in Israel last June for a family wedding. While she was in Osifia in Daliyat-el-Carmel, part of the Druze Village, her family spotted these dogs. "Immediately, my brother, Alex Yudovich, and my husband, Kenneth Katz, and I all turned to each other and said, 'Buzz Photo Contest!'"
Second Place, Beautiful Blue Eyes – This photo by Luke Johnson, 10, also won first place in the Animals category. The photo was taken at Blessington Farms in Simonton; Luke spent a day there taking photos of the animals, flowers and nature.
Third Place, Zuri in the Middle – This photo by Pamela Zane, 55, was also chosen by Nikky LaWell as Judge's Choice. "Ever since Andrea and Blake got married five years ago, Andrea has always had a bit of a love/hate relationship with Zuri…."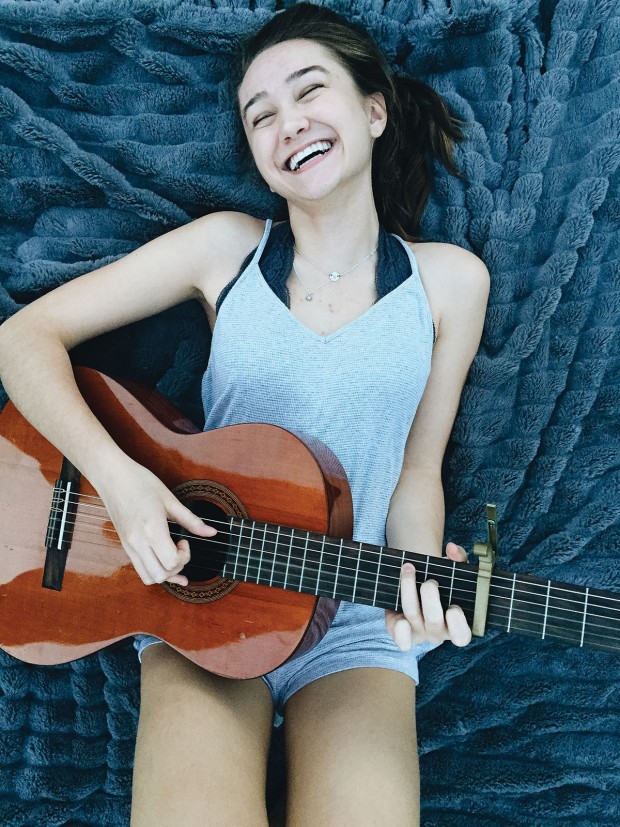 Fourth Place, Maddy Estelle – Isabelle Nuzzo, 13, took this photo of her friend Maddy Holste playing the guitar for her album cover; her EP (extended play) called Back to the Start, by Maddy Estelle, is on iTunes. "We met at Camp Lantern Creek five years ago and have been inseparable ever since. I love that this picture captures her joy of music and happy personality." Isabelle is a rising freshman at Memorial High School. 
Category: Judges' Choice
Michael Hart's choice, White's Gentle Fade to Grey – Marie Evnochides, 75, took this photo of the flower Anthurium scherzerianum in her garden on a gray, springtime morning. "I love the sculptural quality, the close-up intimacy and the feeling of the rhythm in nature."
My Judge's Choice photo is one of many outstanding flower photos in this year's entries. This one had a soft, subtle elegance about it, with the splash of yellow color contrasting with the muted ivory tones of the main part of the flower, as well as the sharpness of the tip. The sweep of the petals lent a sense of motion as well. A peaceful, lovely image. - Michael Hart
Nikky LaWell's choice, Zuri in the Middle – Pamela Zane, 55, took this photo of her daughter, Andrea Zane Feinman, and her husband, Blake Feinman, with their 7-year-old dog, Zuri Nala, last summer. "Ever since Andrea and Blake got married five years ago, Andrea has always had a bit of a love/hate relationship with Zuri that started when she was getting pushed out of the marital bed by the 120-pound dog, prompting Blake to just go out and buy a bigger bed! Although Andrea knows that Zuri would protect her and the rest of the family at any cost, she can be very intrusive and stubborn at times. When I took this photo, it just seemed to capture a moment that sums up the situation perfectly!"
There's so much humor in this image. I felt like our readers could relate. I know I did. I'm not sure what the relationship is between the humans (husband/wife, sister/brother, etc.). However, the dog knows where she belongs – right in the middle of the pack, with a smile on her face! The expression of the woman is what reels in the viewers, perhaps to remember their own pet experiences, and makes the image so dynamic. Crossed arms, sideways glance, knee pulling away from the dog – clearly she's not happy about the arrangement. The man's arm is on the dog. He's relaxed and smiling. This is his buddy. - Nikky LaWell
Nick de la Torre's choice, Kenya, Africa – Joe Schmitt, 68, took this photo of a landscape of the African plain, taken in late afternoon in September. "Acacia trees, which are typical in this area, are seen in the background. I wanted the image to capture the raw beauty of Africa."
This landscape shot in Kenya is a wonderful, meticulously composed image that fills the frame with individual elements to make a compelling photo. The symmetrical balance of trees on the horizon makes a wonderful anchor. The bush in the lower part of the photo is framed with golden grass. The big tree makes a perfect inverted 'L' and fills the sky with an intermittent pattern of branches. How the photographer got the two birds to pose in profile is beyond me. - Nick de La Torre
Judges' Bios
Michael Hart has been providing photographic images to leading corporations, design firms and advertising agencies for over 30 years. His assignments have taken him to 49 states and more than 30 countries. Michael's work has been represented in several years of the international Black & White Spider Awards, and his work appears in its book, The World's Greatest Black and White Photography. Recent shows include APA-Los Angeles' exhibit, "Off The Clock," APA-San Francisco's exhibit, "Something Personal," and ASMP Houston's FotoFest exhibit, where he received the Curator's Choice award in 2014. His book, Biggio: The Final Game, is in the library of the National Baseball Hall of Fame. Elizabeth Stone's book, An Invitation to Entertain, for which he provided photography, was awarded a Gold Medal at the Independent Publisher Book Awards show, and he was recently elected to the national board of the American Society of Media Photographers. Michael Hart Photography, [email protected]
Nikky LaWell, a certified professional photographer, holds a BFA in photography from the University of Houston and owns a boutique studio specializing in family portraits with a personal perspective. Nikky has been the keeper of memories for the most important of moments, from babies and graduations to weddings and promotions. She is known for listening closely to her clients and coming up with ideas for intimate and creative photography sessions. Nikky says a strong photo compels viewers to react and evokes a genuine emotional response. Her awards include "Best Portrait of a Senior Professional" from the Professional Photographers Guild of Houston, "Best Wedding" from the Southwest Professional Photographers Association, "Best Wedding" from the Texas Professional Photographers Association, and the illustrious Kodak Gallery Award. Her images have been selected for the international FotoFest exhibition and the International Loan Collection of the Professional Photographers of America. www.lawellphoto.com, [email protected]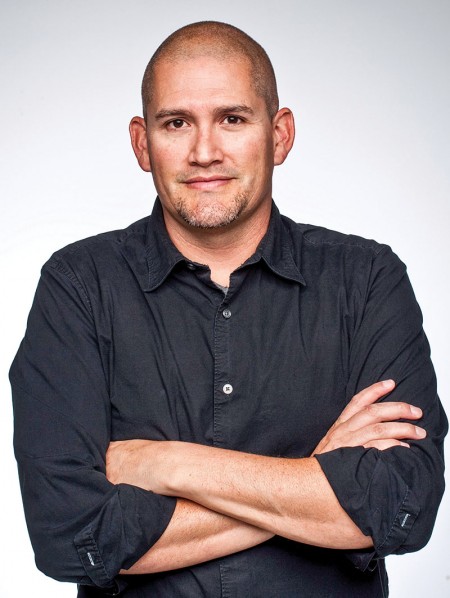 Nick de la Torre is a Houston-based photographer who got his start, like most photographers, working for his high school yearbook in his hometown of El Paso. He earned a degree in photography from Texas Tech University and worked at several newspapers in cities including Santa Fe, Kansas City and Phoenix before making it to the place he really wanted to work, The Houston Chronicle, where he worked for seven years. During his career as a photographer, Nick has covered the Super Bowl, NCAA Final Four championships, NBA playoffs and countless human interest stories, including an expose on the modern-day slave trade in the Dominican Republic. Nick now owns his own small multimedia company, and has truly learned to love shooting video. In addition to his corporate and product shoots, Nick is known in particular for food photography, from up-close details of cuisine to portraits of chefs in their restaurants. delatorrephotos.com, nickdelatorrephoto.com
People in this article:
Mauricio Recinos
,
Michael Hart
,
Nikky LaWell
,
Nick de la Torre
,
Isabella Recinos
,
Luke Johnson
,
Katelyn Wallace
,
Kathy Weston
,
Jan Buchholtz
,
Mark Staudt
,
Jake Staudt
,
Kylie Baker
,
Natalie Lee
,
Jackson Howard
,
Grace Broom
,
Shu Cheuk
,
Lauren Anderson
,
Ray Chilton
,
Mark Edelman
,
Peter Lik
,
Gail Strebel
,
Heidi Beverley
,
Daniel Hrachovy
,
Jack Hrachovy
,
Bradley Sabloff
,
Darcy Sabloff
,
Bryce Sabloff
,
Carl Henry
,
Dana Katz
,
Alex Yudovich
,
Kenneth Katz
,
Pamela Zane
,
Andrea Feinman
,
Blake Feinman
,
Isabelle Nuzzo
,
Maddy Holste
,
Marie Evnochides
,
Joe Schmitt
Want more buzz like this? Sign up for our Morning Buzz emails.
To leave a comment, please log in or create an account with The Buzz Magazines, Disqus, Facebook, Twitter or Google+. Or you may post as a guest.