Chef's Corner: Ziggy Gruber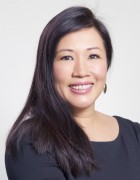 Click the Buzz Me button to receive email notifications when this writer publishes a new article or a new article in this column is published.
Find out where the experts eat, with our Chef's Corner column. Every month, chefs reveal their personal recommendations, where they go and what they order.
In May, Ziggy Gruber had a baby. A month later, he had another – this one a pink-cheeked girl named Maxine, Max for short. Today he's babysitting his May baby – the new 110-seat Kenny & Ziggy's in the Kroger center on Buffalo Speedway.
One minute, the Cordon Bleu graduate is rushing to the deli counter to slice corned beef for a walk-in customer. The next, he's chatting with a grateful chestnut-haired diner. "Thank you for opening here," said the West University resident. "I grew up eating at a deli like this in Florida, and this brings back memories."
The new location (5172-C Buffalo Speedway), is a mini-me of the 7,800-square-foot original (2327 Post Oak Boulevard) in the Galleria, complete with red leather booths, caricature prints and autographed Broadway posters. "It's more intimate, more like a typical New York City-size store," noted  Gruber. Along with reminiscing about New York, where he was born and raised, the third-generation deli maven and star of the Deli Man film documentary shared his tips for ordering pastrami and where to bite into the best in New York.
Your deli is known for corned beef, matzo ball soup and pastrami. Who has the best pastrami in the Big Apple? 
The quality of delicatessens has diminished in New York; it breaks my heart. There aren't too many left in Manhattan, and the ones that are get kudos only because they're the last ones standing. But one of the best delis in New York isn't in Manhattan. It's in Rego Park, Queens. Ben's Best Delicatessen (96-40 Queens Boulevard) puts a lot of attention into his pastrami. Now, if you're flying into Newark Liberty (International Airport), you can drop into Hobby's Delicatessen (32 Branford Place); they pickle their own corned beef.
What's your insider tip for ordering pastrami?
I know there are people who like it lean, so we offer first-cut, which is the bottom part. But if you want a great deli experience, tell them you want the regular cut – it'll have some fat, but it's still lean. Now, if you want a fatty sandwich, just tell them you want a fatty sandwich. That's the way I want it.
Along with baby Max, you have Isabel, aka Izzy. Where do you and wife Mimi dine in Houston with kids in tow? 
My daughter, Izzy, likes to see her uncle Arturo at Arturo Boada Cuisine (6510 Del Monte Drive). She likes his pizza and marinara sauce. The food there is Colombian-Italian. It's a great neighborhood place; it makes me feel like New York, small and intimate. The thing with Arturo is that he's always behind the line, so everything has his personal touch. He's cooking with the boys, and you feel like you're going into someone's living room.
Arturo does a great saffron sea bass and dover sole with beurre blanc sauce. When he can, Arturo brings the dover sole in from Calais (a port in northern France). It's out of this world and nobody does it. He makes a fabulous tapas, camarones henesy en hamaca, shrimp with this rich garlic sauce with plantains.   You'll want bread to sop up every bit of that sauce.
Any other kid-friendly favorite?
Niko Niko's (four locations including the original at 2520 Montrose Boulevard). I love the moussaka there. Have you tried the pastries? They're very good; he brought a pastry chef from Greece to make his desserts. Have you been to his new location (1040 W. Sam Houston Pkwy North)? It's nice. You need to go.
Where are you going to host the baby naming for Maxine in New York?
Russ and Daughters Café (127 Orchard Street). It is just appetizers, caviar and smoked fishes. But it is fantastic. Another place we'll end up visiting is Veselka (144 2nd Ave.), a Ukrainian restaurant. They make blitzes and Ukrainian meatballs. They also make wonderful stews, the stick-to-rib types. But the one thing I really miss living in Houston is old-timey Southern Italian food. I like to go to the real Little Italy on Arthur Avenue in the Bronx.
My favorite place is Roberto's Restaurant (603 Crescent Avenue). It is a fabulous place. Try the veal chops or a fish dish. They make this snapper layered with potatoes, fresh tomatoes and capers. Their linguini with clam sauce is good, too. But the best one – hands down – is the one at Don Peppe's (135-58 Lefferts Boulevard) in Queens.
Want more buzz like this? Sign up for our Morning Buzz emails.
To leave a comment, please log in or create an account with The Buzz Magazines, Disqus, Facebook, Twitter or Google+. Or you may post as a guest.