Chef's Corner: Joshua Fowler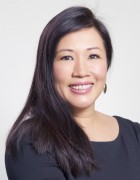 Click the Buzz Me button to receive email notifications when this writer publishes a new article or a new article in this column is published.
Find out about your favorite chefs in our Chef's Corner column. This month, restaurant writer Dai Huynh interviews chef Joshua Fowler.
Tony Vallone has an eye for talent. Decades ago, chefs Mark Cox and Monica Pope were Vallone's protégés, along with Marco Wiles (Dolce Vita, Da Marco and Poscol) and Olivier Ciesielski (L'Olivier). Add to the list 31-year-old Josh Fowler, an Irving, Texas, native recently appointed executive chef of Vallone's.
Slim, with a shy, hesitant smile behind a trimmed, dark beard, Fowler walked into the well-appointed dining room of a reenergized Vallone's (947 Gessner Road) at Gateway Memorial City. Once a coat-and-tie steak-centric restaurant, it has morphed into a relaxed, intimate haven where friends and families gather around a 15-foot-long fireplace flanked by two shiny rectangle collages of antique copper pots, pans and utensils.
In the kitchen, Fowler and his team are deftly assembling steak salads and corn raviolinis, entree options on a two-course lunch menu for $19. These days, Vallone's prides itself on offering $65 steaks along with affordable selections, like $13 homemade pastas. Wines range from $35 to $2,400 a bottle. There's even a kid's menu. And on Friday nights, guests can fork into a three-course steak menu for $45 that features an 8-ounce filet. Come Sunday, Vallone's roll up its sleeves for a hearty Neighborhood Nite menu with fried chicken, chicken fried steak and Texas cheese enchiladas.
"We have evolved into a neighborhood restaurant," partner/general manager Scott Sulma said.
Fowler plays a key role in the ongoing transformation of Vallone's from a high-end steakhouse to a modern American restaurant. "We started Joshua at Tony's kitchen [3755 Richmond Ave.] for about six months so he could learn about our sauces and homemade pastas," Sulma said. "Now he's here, and we're really excited. Josh brings energy and big, bold flavors. He understands what it takes to be a great American restaurant and what we are growing into. We'll always have our Italian roots, but a restaurant must grow and evolve to be relevant. And with the Vallone name, you can't be stagnant."
Fowler seems to be a perfect fit, an Irish-Italian boy who grew up in the kitchen, much like Tony Vallone did. Also like his boss, Fowler was taught to cook by his Sicilian grandmother, Angelina. He started out making soups and sauces, and then graduated to making pastas from scratch. He remains close to his 82-year-old grandmother. "She just texted me, wanted to see how I was doing," Fowler said with a chuckle, looking at his phone. He had been reminiscing about his childhood.
Along with varsity football, track and field and power lifting, what else did you enjoy doing?
My great-grandma had pasta recipes she passed down to our family, so I started making pasta. Then, I started selling pasta at church bake sales. I made a good profit at $2 a pound. I would sell 30, 40 pounds of pastas on the weekend. But it was a lot of work. I used a hand-cranked machine.
You started out working for star-chef Stephan Pyles in Dallas, followed by Pappas Bros. Steakhouse, then Wildwood Grill, a wood-grilled steakhouse in Southlake, Texas, and, more recently, Del Frisco's Grille in The Galleria. When did you start perfecting your grilling techniques?
In high school, I built a grill on the bed of my truck. During baseball season, my friends and I would grill steaks in the parking lot. People would bring their steaks and pay us to cook them. It was one of the highlights of my life. It helped me realized my true love for food. I love seeing people enjoy their food, eating a perfectly seasoned steak. There really isn't anything better than that.
Along with steaks, you're also planning to expand the seafood offerings. What's on the menu?
We offer a whole branzino. It's a pretty cool presentation because not many restaurants have the whole branzino. We flambé it at tableside, so it has a lot of flare. We do a lot of tableside dishes, like the tuna tartare. It's very classic. We bring the classics to the table, and it's true service in my opinion.
We're also rolling out a lunch flounder sandwich. It's served on a baguette we make in-house. The 6-ounce portion is breaded and fried, then topped with a pepper-carrot slaw and spicy tartar sauce.
Did you have to do a tasting for Vallone and Sulma to get your current gig as executive chef?
I did a tasting and was hired that day. I did a grilled octopus and a grilled halibut. I can't really recall everything because tastings are unique. You see what they have in the kitchen and you execute; you really can't plan ahead. But for dessert, I served zeppole, Italian doughnuts. They're light and yeasty, and they happen to be on our menu. We serve it with Nutella. It's a hit with parents and kids.
Editor's note: Buzz dining columnist Dai Huynh is a James Beard food-journalism award winner and longtime Houston-based restaurant writer.
Want more buzz like this? Sign up for our Morning Buzz emails.
To leave a comment, please log in or create an account with The Buzz Magazines, Disqus, Facebook, Twitter or Google+. Or you may post as a guest.