Chef's Corner: Bobby Matos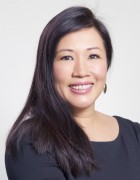 Click the Buzz Me button to receive email notifications when this writer publishes a new article or a new article in this column is published.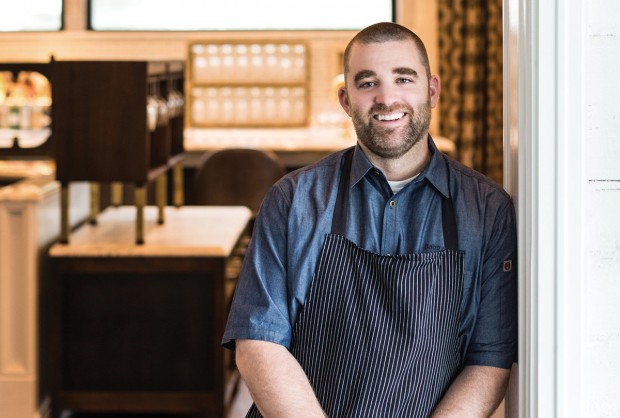 Find out about your favorite chefs in our Chef's Corner column. This month, restaurant writer Dai Huynh interviews chef Bobby Matos.
Having conquered Atlanta with nine restaurants, James Beard Award nominee Ford Fry decided to open his first concept restaurant somewhere besides Georgia's capital.
What better place than his hometown of Houston?
In 2015, the H-Town restaurant scene was exploding, and Fry had the space and the name: State of Grace. Now all he needed was a chef who could execute his vision of a menu that married Fry's Southern sensibilities with his global curiosities.
Local James Beard Award winner and Theodore Rex chef-owner Justin Yu suggested Bobby Matos. "He's your guy! No ego, just a super solid cook and leader," the Atlanta-based chef recalled Yu telling him. Fry set up a meeting with Matos, a California native who at the time was working at Tony Vallone's popular Ciao Bello. "So, Bobby shows up to our first, spur-of-the-moment meeting in flip-flops!" Fry said. "At that point, I knew he was the guy!"
Matos is sitting in the oyster room at State of Grace (3258 Westheimer), sipping steaming black coffee and lamenting that his home on Lake Buchanan flooded after a water pipe broke from the freeze. "We got a phone call on Friday from our neighbor, saying, 'There is water flowing out your house,'" the normally laid-back chef said. "There was an inch of water across the whole house. Dealing with insurance is always fun, so I've decided I'm going to lay the tiles myself, so if it ever floods again, it won't be a problem. No more carpet."
It's this can-do attitude and undimmed energy that have helped State of Grace become a popular destination. Here, Matos offers some culinary-school advice to wannabe chefs, as well as where to go for Mexican.  
How did you become interested in food?
It's a generic story, really. My dad is full-blooded Puerto Rican, and my mom is Italian and Polish. And all our family gatherings always seemed to center around food – lots of food. I started as a dishwasher when I was 15 and just gravitated toward the kitchen. I really like the camaraderie and the team aspect of the kitchen.
What was it like?  
I walked into one of the busiest restaurants in Riverside, Calif., where I grew up. It was a Southwestern-style restaurant, and I was the dishwasher. I would start around 5 and worked until 2 in the morning. I came home soaking wet, with shards of metal underneath my nails. My mom would make me leave my clothes outside.
Was that when you decided to go to the Culinary Institute of America in Hyde Park, New York? 
Not yet. First, I went to Cal Poly, San Luis Obispo. I was getting a degree in commercial tourism and event planning. It was me and 99 percent girls in our major. In my junior year, everyone had to do a senior project. I did a research analysis on culinary education in job placement. I compared the first-year salary of people who didn't go to culinary school to the people who did. That basically told me I should go to culinary school.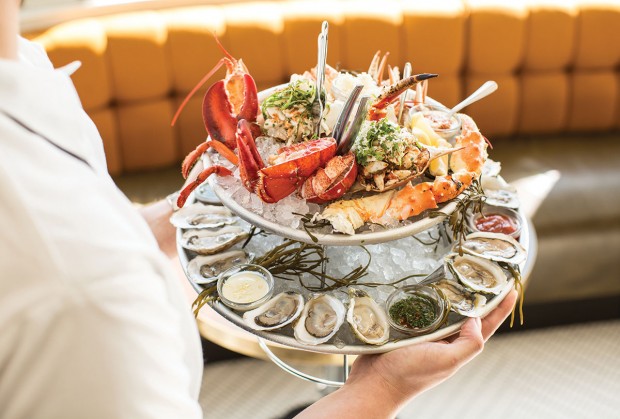 Was there a big difference in pay scale?
You're going to make more money quicker coming out of culinary school, but really, in the long run, you're not.
The truth is I will hire anyone who is driven, will listen, and be willing to learn and work hard, culinary school or not. The difference is just getting your foot in the door with your higher-tier restaurants, who will look at you versus someone who doesn't have a culinary degree. But that's changing because the price of culinary school is just ridiculous. It's about $90,000 now. It's crazy, for what the students are getting. So, now my recommendation is to find a chef you want to put in your time with, someone good and someone with a little recognition. Put in your time and save yourself 90 grand. If you put in 10 years with that person, you'll be way ahead of the curve, and you'll still be able to get in the doors at these top-tier restaurants.
How do you and Fry collaborate on the menus at State of Grace?
In the beginning, we sat down with the vice president of culinary and Ford to hash out a roadmap of what we wanted to see. I remembered looking at the original menu; it was all over the place. There were all these different cuisines in this one restaurant. I thought it was crazy, but then I started seeing the idea here and the appeal.
But the way Ford operates his business is to give the restaurant over to myself and general manager Matt Crawford. We have corporate in Atlanta who does our paperwork, but we operate as an individual unit. This allows us to keep the restaurant true to Houston and true to the Gulf Coast, to Texas. The food needs to be fun, but recognizable, so we focus on techniques and very good products. The rule is no tweezers, no swishes, no swipes. 
With the success of State of Grace, thanks partly to you, will Fry be expanding his footprint in the Bayou City?
This year, Ford will open La Lucha and Superica on North Shepherd, where Hunky Dory used to be. Superica is Ford's popular Tex-Mex concept. They're still working on La Lucha, but it will focus on the Gulf Coast.
When not cooking at State of Grace, where do you and your native-Houstonian wife, Jessica, like to dine out?
With two kids, we don't do that too much anymore. I really enjoy trying out new places. I rarely go to the same places more than once. I think the place I do go more than once is Pass & Provisions (807 Taft), which I really enjoy. My wife always goes there for the cheese plate. They make their own bread, and their cheeses are amazing. Their pastas and pizzas are great. I need to go to Justin Yu's new place, Theodore Rex (1302 Nance St., Unit A). As for the kids, they're pretty adventurous. My son has found a liking for sushi.
My wife always takes him to Oishii (3764 Richmond Ave.). They have a great lunch special. We'll eat a lot of Mexican food. There is a hole in the wall, or, I should say, lesser known place, Tostada Regia (10066 Long Point Road). We always go for breakfast. I always get the menudo, and I always put in way too many jalapeños. Growing up in Southern California, I remember fond days of playing tag football, then going across the street to eat menudo.
Editor's note: Buzz dining columnist Dai Huynh is a James Beard food-journalism award winner and longtime Houston-based restaurant writer.
Want more buzz like this? Sign up for our Morning Buzz emails.
To leave a comment, please log in or create an account with The Buzz Magazines, Disqus, Facebook, Twitter or Google+. Or you may post as a guest.