The Royal Wedding: A Look at the Royal Weekend and What it Means For Us
Click the Buzz Me button to receive email notifications when this writer publishes a new article or a new article in this column is published.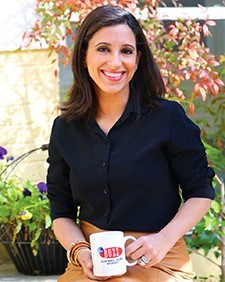 As a mother who loves history, I always look to find ways to bring important events to life and build memories with my kids. With that in mind, I've already told my family to prepare for a 5 a.m. wake-up call Saturday morning to watch the Royal Wedding of Prince Harry and Meghan Markle. While I know this event will be well-worth getting up early for, I was surprised by their response: Why is this such a big deal? How big will the wedding be? And what does it have to do with us?
Such great questions, each rich with answers – so rich that I decided to make it the basis of this week's post (and to publish it early, rather than our normal Sunday article). Stay with me for just a few minutes. This wedding, while all the way across the pond and involving a prince, a TV star, a queen and a castle, actually has a lot to do with each of us.  
Why is it such a big deal?
Traditionally, royal weddings are a grand event that marked a time in history when countries and people came together through the creation of a new family lineage. These marriages could mark the end of wars or the solidification of allies. While this particular royal wedding doesn't mark any of those things, it does very much signify a new day in the royal family and a new day in modern history.
Culturally and globally, we are seeing an equalization of men and women, race, gender and creed and this marriage certainly is a personification of that and a furtherance of that trend. Meghan, a TV actress from a biracial, broken home is not from any royal pedigree but soon enough, she will be a princess and a wonderful, 21st century one at that. While Princess Diana was known as the People's Princess and Prince Harry as the People's Prince, I think we are all becoming a new world of just "people" who respect each other, want to live side by side and feel free to pursue what makes us each happy. To me, that's a very big deal!
How big will it be?
In a word, huge. And expensive. While the official figures regarding costs of royal weddings are not released, a recent report said this wedding is already estimated to be 100 times more expensive than the average British wedding. The grand event will be equipped with elaborate security; gowns and fascinators galore; dignitaries, celebrities and others from all over the globe; a million handfuls of confetti at the ready; 16,000 glasses of champagne; eight million flower petals for tossing at the happy couple and 200,000 flowers; a massive clean-up crew; fancy portable toilets for guests; transportation to include a Royal Procession and so much more.
What does it have to do with us?
Curiosity makes this event one we all want to watch. In fact, a recent estimate says approximately three billion people could be tuning in for Sunday's nuptials. There is a global appeal to the family and the rituals making it impossible to ignore. Globally, there are 8,000 street parties planned and tens of thousands of pubs offering extended hours. This wedding will be a global party.
And while this wedding will be a global party and while neither you or I are married to or will know anyone that can be married to a royal prince, this wedding makes me think quite a bit about what we experience when we plan our own massive events. When our worlds come together to celebrate our milestones, we open up the occasion to our mainstream followers and spectators near and far. We invite them into the details – sharing where we are going, what we are wearing, our guest list, our registry list, where we are traveling to and even when we will take off and land for the wedding weekend.
In fact, last April, a Dallas bride returned from her rehearsal dinner only to find her hotel room robbed and more than $100,000 in wedding-related items missing, including heirloom jewelry and her own wedding and engagement rings. Wedding season is so exciting and emotional – as a bride and groom, family members of the bride groom, wedding party and any guests – but it's important to remain aware of our surroundings in person and how much we share online in advance and during The Big Day. See more on staying safe during wedding season here. 
Whether you're planning to wake up at 5 a.m. to watch the royal event, or a broadcast later in the day, it'll be a good excuse to live vicariously through the eyes of a price and almost-princess for a day. And wherever this wedding season takes you – a destination wedding or a venue here in town – I urge you to have a wonderful time, appreciate every moment, but stay safe.
For more information on Crime Stoppers of Houston, go to crime-stoppers.org and follow Crime Stoppers on Facebook. Have topics in mind that you'd like Rania to write about? Email her directly at rmankarious@crime-stoppers.org. Connect with Rania on Instagram and Twitter. Read past Sundays with Rania posts here.
Editor's Note: Views expressed here are those of the author and do not necessarily represent the views of The Buzz Magazines.
Want more buzz like this? Sign up for our Morning Buzz emails.
To leave a comment, please log in or create an account with The Buzz Magazines, Disqus, Facebook, Twitter or Google+. Or you may post as a guest.