What I Learned from the SBS Prefect Trip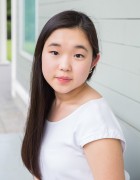 Click the Buzz Me button to receive email notifications when this writer publishes a new article or a new article in this column is published.
In the middle of the burning Houston July, six of my classmates and I boarded a plane to the cool, dry woods of Aspen, Colorado. In doing so, we became the ninth iteration of a long-standing Second Baptist tradition: The Prefect Trip. What followed were five long days of hiking through the winding Colorado woods and learning as much as we could as we went. Emerging on the other side, I found that, although I may never be able to confidently light a camping stove, I had learned some fairly unconventional lessons from my fairly unconventional setting.
Wait until you have experienced enough to know what the norm is. I was told that the Prefect trip would be difficult. I was not, however, told that the first 15 minutes were, by far, the most difficult. The steep uphill climb on the winding, narrow path made me seriously question whether not I would even make it to the end of the hike. I had no idea that the path would soon level out and automatically assumed that the first stretch of the hike was indicative of the entire trip. I formed an opinion about the whole of the experience within the first five minutes of it. Looking back, I now understand the importance of having a more informed estimate of the situation, so do not be afraid to ask those around you for their own opinions!
Learn what works for you and what works for others. During the hikes, I found that everyone used different methods to fill the time and motivate themselves to make it to the end. Personally, I tracked my progress, looking back on the distance we had walked with excitement and calculating exactly how long it would take us to get to camp. For some, it was easier to lose track of the time by talking with each other or taking in the lush surroundings. For others, setting goals was the best way of staying motivated, always pushing to get to the water crossing, to the rock field, to the camp. It was important to know what worked for you, but even more so, it was important to know what worked for others. If I was walking with someone who enjoyed talking, I tried to strike up friendly conversation and keep my constant reminders of how much we had left to hike to myself. When I was walking with more goal-oriented people, we encouraged each other to hit the next milestone. Part of being a good leader is being able to not only understand the differences between people but to be able to cater to them as well.
There is always something good. Parts of the trip were difficult. There were sunburns and sleet, soreness and scrapes. Yet being around my peers, around these wonderful people I had spent so much of my life looking up to, was exhilarating. Even in the midst of screaming goats and freak hailstorms, I found myself learning more about myself and those around me than I could have ever imagined. We made connections that I truly believe would have been impossible elsewhere. Every moment certainly was not perfect, but each was worth it. And, even if I may have left behind a pair of socks and the possibility of ever eating another protein bar, I came out of the other side alongside six new friends.
Want more buzz like this? Sign up for our Morning Buzz emails.
To leave a comment, please log in or create an account with The Buzz Magazines, Disqus, Facebook, Twitter or Google+. Or you may post as a guest.