Sunday Mornings with Rania: The College Admission Scandal
Click the Buzz Me button to receive email notifications when this writer publishes a new article or a new article in this column is published.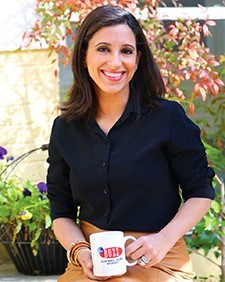 It's devastating for many reasons. Now considered the largest scheme of its kind, the current college admission scandal features 50 defendants across six states and millions of dollars in illegally funneled funds. It has tarnished the administration processes in some of the most selective universities, placed highly respected faculty and coaches under fire all while devastating an array of young lives (students of means and students without).
Shockingly, Lori Loughlin and Felicity Huffman, two Hollywood celebrities with clear and clean records, have become the face of it all. Famous or not, right now, they are two mothers who despite their notoriety and adoration, are realizing that breaking the law is never thean option. There are so many issues to unpack and all of it leaves me asking - What do you and I need to take away? What's the story behind the story?
The Background
The charitable organization at the core of it all has been around for some time with a mission of "providing guidance, encouragement and opportunity to disadvantaged students around the world." Run by Rick Singer, the Key Worldwide Foundation claimed to focus on the disenfranchised when, in reality, it was raking in millions of dollars serving wealthy clients who needed to manipulate college admissions to gain entry for their children. The strategy was simple: Singer took funds from the wealthy, used those funds to manipulate almost all areas of the college admissions process and gain acceptances into prestigious schools for students of means who absolutely didn't deserve it. 
 The scheme involved millions of dollars, the breaking of federal law, the involvement of school administration, coaches, test takers and more. In fact, according to People Magazine, Lisa "Niki" Williams, an administrator of the SAT and ACT at a public high school in Houston has been accused of accepting bribes to allow one of Singers' test takers to fraudulently take the standardized test on behalf of another student. Williams is charged with conspiracy to commit racketeering according to her indictment. 
Singer pled guilty in Boston to four federal charges: racketeering conspiracy, money laundering, tax conspiracy and obstruction of justice. Key Worldwide Foundation - in which four board members were reported as receiving income through the foundation - filings show the foundation had thousands of dollars in expenses, including travel, administrative and accounting costs. It reported just over $7 million in revenue from 2013 to 2016 and $5 million in spending.
A 990 form filed with the IRS for 2013 says Key's contributions to major athletic university programs "may help to provide placement to students that may not have access under normal channels." A major facet of the conspiracy was arranging for cheating on standardized tests. Such a scenario played out for about 30 students, according to the complaint. Parents who hired Singer as part of the scheme allegedly paid between $15,000 and $75,000 per test, the indictment states. In some cases, students would take the exam and would put their answers on a separate sheet.
Conversations Around Our Dinner Table. 
This is horrible. Everyone is a victim in this terrible, terrible scandal. 
Charities should never be used as a tool to hurt people or communities. The heart and function of nonprofit work is to benefit those who are in need and to work on a good and noble cause. Additionally, because charities don't "sell" anything and offer "services" for those in need, fundraising is a critical part of our work. Trust me when I say, as the CEO of a nonprofit organization, I know how hard we work for every dollar raised to support our mission. A majority of Americans understand this and have hearts and means to support reputable missions. According to CharityNavigator.org, an estimated $410.02 billion was given to charitable causes in 2017 (total giving as a percentage of GDP was 2.1 percent). Giving to "education" charities accounted for 14 percent of all donations or $58.9 billion, an increase of 6.2 percent over the prior year.
Beyond all the criminal charges, the greatest victims are the students. I'm thinking about the students who EARNED earned the seats at these universities but didn't get in because of lack of space. I'm thinking about all the lost opportunities, the hard work to get into the best colleges only to get declined as a part of a criminal scheme. This is a serious issue for many;, it's the foundation of careers and life-long earnings. To date, we are aware of many class action lawsuits being filed by students who met criteria to attend specific schools they applied to but were rejected. These schools have ties to the scandal and include: Stanford University, Tulane University, University of Southern California, the University of California - Los Angeles, the University of San Diego, the University of Texas, Wake Forest University, Yale University and Georgetown University. In response to the lawsuit, UT spokesman J.B. Bird said in a statement: "The University of Texas has a thorough, holistic admissions process. The actions alleged by federal prosecutors against one UT employee were not in line with that policy and may have been criminal. They do not reflect our admissions process." 
While I absolutely hate the scandal and what it has done to these students who lost opportunities, I hope the recourse, the response of the nation to do what we can to not allow this type of victimization, is somewhat of a comfort. 
But what about the students at the heart of the scandal? To be honest, my heart hurts for them on some level. These students - some well-aware of the scandals, others completely unaware - are not being kicked out of universities (rightfully so) but they are being ridiculed, they are embarrassed, some are losing career opportunities, they are being called examples of failure - and they are still young. Let's remember that... And what's worse to me was said best by actress Julia Roberts in an interview with Entertainment Tonight Canada: [It] is so sad, because I feel, from an outsider, that it says a little bit, 'I don't have enough faith in you,' [by their parents]. 
What about the other parents? I also wonder about the non-celebrity parents who are a part of this scandal -– yes, the two Hollywood mothers involved have begun the spiral of getting removed from shows, endorsements and more - and in such a public way but what about the other parents? The executives, the business owners, the elected officials?  
Crime never pays. It doesn't matter who you are or what the issue - a crime is a crime and we don't overlook criminal activity. What makes matters worse is in today's world, the jury ins the entire world thanks to social media and online media. Even if you have the means, regardless of how great the temptation is - criminals very rarely walk away unharmed. And in this case, the man at the heart of the scandal is turning on the parents who used his services. Don't be surprised, I have yet to meet a loyal criminal! 
The college acceptance process is such a difficult one - and it's getting harder. That said, there are many colleges, universities, junior colleges and support programs out there to help every single type of student - whether academically or financially. Let's all take advantage of the proper channels and support each other. And let's continue to blow the whistle on wrongdoers. Hopefully this will serve as a deterrent to parents moving forward!
Read Achieving College Admission (the Legal Way) by Pooja Salhotra for more on this topic.
Read past Sundays with Rania posts here. Find more information on Crime Stoppers of Houston on their website or follow them on Facebook. Have topics in mind that you'd like Rania to write about? Comment below or email her at [email protected]. Rania is co-host of a weekly podcast which features interesting local and national guests who used their platforms for the good of the community. Connect with Rania on Instagram and Twitter. 
Editor's Note: Views expressed here are those of the author and do not necessarily represent the views of The Buzz Magazines.
Want more buzz like this? Sign up for our Morning Buzz emails.
To leave a comment, please log in or create an account with The Buzz Magazines, Disqus, Facebook, Twitter or Google+. Or you may post as a guest.