50 Years Later, Neighbors Reflect on Moon Landing
Click the Buzz Me button to receive email notifications when this writer publishes a new article or a new article in this column is published.
On a warm, sunny day 57 years ago, then high school sophomore Linda Linder witnessed a monumental moment in American history, as she watched President John F. Kennedy boldly declare, "We choose to go to the moon."  
It was Sept. 12, 1962, and Kennedy was speaking about the Apollo program in front of a large crowd at Rice Stadium, trying to persuade Americans to support a national effort to land a man on the moon. Linda recalls that although school was not cancelled that day, she was invited to attend to the speech as a member of the drill team at Waltrip High School. 
"We were just so thrilled because we were getting out of school," she says.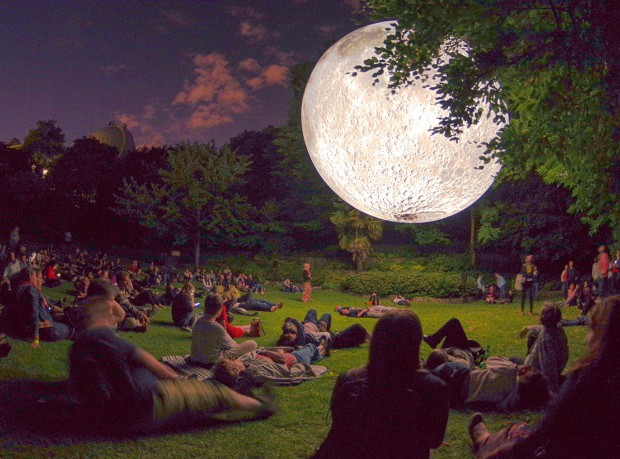 Only seven years later, Linda watched in amazement as Kennedy's goal came to fruition on July 20, 1969. Linda had just graduated from The University of Texas that year, and she and her old high school friends gathered in one of their apartments in Houston to have dinner and watch the live TV coverage of Apollo 11's landing.  
"I just remember it was fantastic. It was so unbelievable that it was happening," says Linda, now a retired teacher who lives in Memorial. "I remember that nervous feeling that we had as they were approaching and then actually seeing Neil taking that first step." 
Linda is not alone in remembering that iconic day in American history 50 years ago. David Rae, a lawyer who lives in Memorial, was only five years old and living in Mexico City when the Eagle touched down on the moon. Still, he has a sharp memory of that day. 
"I remember sitting and watching a black and white television of the landing on the moon and then the Mexican television lost the feed from the U.S. for a couple of minutes," he said. "For it to stand out as one of two memories from that age, I think I really did understand the magnitude of it." 
David recalls that later that same year, lunar rocks were brought to Mexico City, and he was among hundreds of people who waited in line to get a peek at the small rocks. 
While David was five, Aric Hoek was only 20 days old when Apollo 11 landed on the moon. But he still watched the coverage. 
"I remember being quite excited to hold [Aric] up in front of the TV so he could always say he saw the moon landing," says Aric's mother Barbara Reichlin. "I remember I was filled with anxiety because you don't know what could happen. It was a mixture of excitement and anxiety and, as it turns out, was a once in a lifetime experience."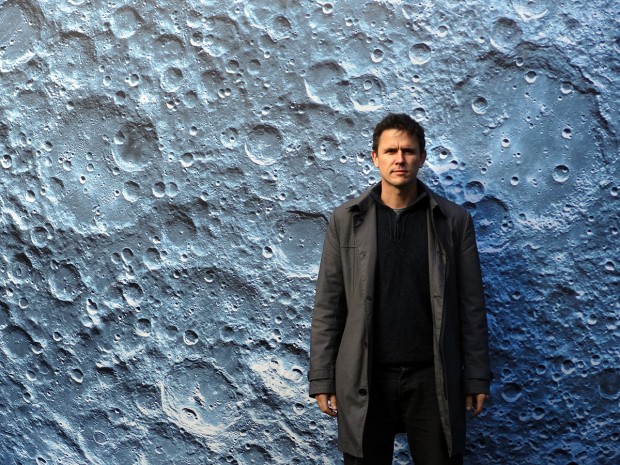 Fifty years later, Houstonians can honor the anniversary of the moon landing by checking out "Moon," an art installation at the Houston Museum of Natural Science. Created by British artist Luke Jerram, this piece – which will be on display starting April 19 – features 120 dpi detailed NASA imagery of the moon's surface using projection mapping. The piece is approximately 23 feet in diameter and it also includes lunar features such as Tycho – Apollo 11's landing spot – and the illusive "dark side of the moon."    
"I wanted to make the artwork seem as authentic and realistic as possible to give the public the opportunity to fly to the Moon," Luke wrote in an email. "For most people, this will be their most intimate, personal and closest encounter they will ever have with the Moon."  
Do you remember the moon landing? Share your memories below. 
Upcoming events in honor of the 50th anniversary of the moon landing include:  
"Moon" by Luke Jerram at Houston Museum of Natural Science
Opens April 19
Lonestar Flight Museum Blue Skies Gala  
Sat., May 19, 2019, 6:30-11 p.m. 
NASA at Freedom over Texas
Thurs., July 4, 2019, 4-7 p.m. 
Apollo Anniversary Celebration
July 16, 2019-July 24, 2019
50th Anniversary Moon Lecture with Dr. David Kring
Sat., July 20, 2019, 6:30 p.m.
Galveston Community Moon Landing Celebration 
Sat, July 20, 2019, 8 p.m. 
50th Anniversary of the Moon Landing Celebration at Deer Park  
Saturday, July 20, 2019, 8 p.m. 
Want more buzz like this? Sign up for our Morning Buzz emails.
To leave a comment, please log in or create an account with The Buzz Magazines, Disqus, Facebook, Twitter or Google+. Or you may post as a guest.