Restaurant Noise
What? I can't hear you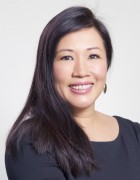 Click the Buzz Me button to receive email notifications when this writer publishes a new article or a new article in this column is published.
"Silent is scary," said Alison Pearlman, summing up one of the reasons restaurants have become so loud. 
The Cal Poly Pomona art history professor and restaurant-design expert credits rising noise level in restaurants to several factors, including perception, design trends and celebrity chefs, like Wolfgang Puck. Who would have thought that his restaurant, Spago, played a role? 
But here we are, decades later, heirs to dining in surround sound, thanks partly to changing tastes in décor. Yes, noise has become a design element. Restaurateurs use it in the hopes of luring a young, hip crowd and to give their establishments a feeling of liveliness.
Jane Shavlan says several new restaurants in her Memorial neighborhood have open ceilings, with exposed ductwork plumbing. "These places tend to get loud. You get this echo with the exposed ceiling," she said. "Some are like bars, and bars are loud. But I think it's almost by popular demand. These are louder than normal restaurants. I feel like it's 'the thing.'" 
Gone are the days of damask-fabric wallpapers, weighty curtains and cotton tablecloths. Out the door with them are design fundamentals to soak up chatter and other noise: plush banquettes, wall panels, tablecloths, curtains, carpets and padded tables and chairs.
Now, luxury is most often expressed through stark minimalism – high ceilings, open spaces, exposed ceilings and hard finishes like acrylic and stainless steel. Think mid-century sleek and Scandinavian simplicity. According to Elle Décor, one of the hottest 2019 looks is the clean-edge L.A. café look, comprising elements such as blush walls, brass pendant lights and concrete flooring. 
Concrete, metal, wood, brass finishes and other hard surfaces are reflective, amplifying sounds as they ricochet back and forth. Take Biggio's at the Marriott Marquis on Walker Street. With reclaimed woods and brick walls, the noise level on a recent Thursday night reached 91 decibels (dB) over the course of an hour. That is as loud as a lawnmower or rush-hour traffic. 
But it is a sports bar and to be expected, with 30-plus TVs blaring away. However, what we discovered with our calibrated sound meter is that many popular restaurants also reach this level. A few even surpass 94 dB at peak hours. According to the American Speech-Language-Hearing Association, sounds at 85 dB can damage your hearing after eight hours of continuous listening, while 91dB or higher can cause damage after two hours. 
To put it into perspective, the sound of leaves rustling or a quiet bedroom is 30 dB. Soft conversation or background music is 60 dB. A hairdryer is 80 dB. The subway or shouting is 90 dB or higher. A nightclub is 100-110 dB, and a rock concert is 120-130 dB. 
Six years ago, when we searched for quiet dining spots, we found dozens of restaurants where the sound meter flashed in the low to mid 70s. Normal speech or an ideal conversation level is 70 dB or lower, but up to 75 dB or lower is acceptable for conversation.  
This time around, our sound meter typically hovered in the high 70s to mid 80s. Over two months, we visited 30 establishments at peak hours. Eateries with a 78-or-higher dB level, at the time we were there, included Bistro Menil, Uchi, Adair Kitchen, Provisions, Yia Yia Mary's, Chuy's, Hugo's, Mala Sichuan Bistro on Bellaire, Bosscat Kitchen & Libations, Superica, Postino Heights, True Food Kitchen, North Italia, Nancy's Hustle, Killen's Barbecue, BCK, Ritual, and Pondicheri. 
When the volume is 76 dB or higher, it is "difficult for conversation," and 81 or higher is "very loud" and very difficult to carry on conversations, according to SoundPrint. Launched last April, the smartphone app allows users to measure decibels and browse restaurants based on ambient-noise levels. It's available in only a few cities, including San Francisco, New York and New Orleans. Houston is a recent addition, and the list of restaurants will grow as more Houstonians measure a venue's sound level and submit it to the database.
Few can argue that loud restaurants outnumber quiet eateries. During our mini-survey, we found that restaurants located in hotels generally are quieter than stand-alone restaurants, but overall, restaurants have turned up the volume. Why? It's good for business. 
Noise translates to "hotness," Pearlman says. Noise is a "social lubricant," creating a buzz that diners not only want, but are "comfortable with" at some level, adds the author of Smart Casual: The Transformation of Gourmet Restaurant Style and Taste in America.
Diners have been conditioned for loud vibrations, but it didn't happen overnight. In the early '80s, the clang-and-bang commotion of the kitchen moved into the dining room, Pearlman says. 
Puck's acclaimed Spago opened in 1982, with a centrally located brick oven, giving rise to the open kitchen. In the '90s, communal table and full-service bar dining added to the vibe. Currently, "fine casual," rather than fine dining, is driving sales. The Mintel research firm indicates that 69 percent of diners want a more casual atmosphere, but fine-dining food. Hard surfaces – aluminum, stainless steel, white subway tiles, pipe fixtures – have immigrated from the kitchen to the dining room. Hard surfaces are a lot easier to wipe down, too, saving restaurateurs money on cleaning. And bar and dining areas often blend together.
Loud restaurants are here to stay, but there has been some pushback from diners (often those age 50 and up), pleading for a middle ground. Recently, Bellaire resident Julia Tamm celebrated her husband's birthday at a popular restaurant on Upper Kirby. But the tables were so close together, to "maximize" space, she supposed, that it got very loud, especially when a nearby table got boisterous and very drunk. "When they left, the waitress felt so bad, she comped our dessert, but by then, dinner was ruined," Tamm said. 
Some restaurateurs are listening and investing in acoustic solutions and spacing tables appropriately, said founder and creative director Gin Braverman of Gin Design Group. At Eunice on Buffalo Speedway, Braverman positioned sound-absorbing panels between ceiling beams to reduce noise and filter echo throughout the room. Furniture and even the bar are strategically placed to break up sound, reducing boom and vibration.
Toile drapes, padded mint-green armchairs and plush booths help lower the volume at Lucienne in Hotel Alessandra on Dallas. Hard surfaces reflect sound, so if you want an intimate space where you can converse easily, you combine it with softer material, says marketing director Kyle Rottet of the prestigious design firm Rottet Studio, who worked on Lucienne. 
The recently remodeled Omni Hotel on Four Riverway launched the bright, airy Birdies Cafe and Bar, along with La Reserve, a masculine, Texas-style whiskey room rich with leather sofas and handmade New Zealand wool rugs in reds and blacks to absorb noise. The hotel's designers agree that sound in restaurants is a fine balance, saying that if the space is too loud, guests can't enjoy themselves, but if it's too quiet, the space seems sterile. 
Restaurants' sounds organically are generated from people talking, laughing, eating, clanking spoons and forks, and clinking glasses, so restaurateurs can't simply turn down the volume on that. Sound proofing requires a hefty investment, and for many, the buck stops there. 
But not for Slowpokes' Mazen Baltagi, who took the DIY approach for $300 rather than shelling out more for professional sound-proofing. The co-owner found insulation online and installed it in his Richmond location, using coffee burlaps to hide the bulky squares. 
Chef-owner Kiran Verma's namesake restaurant peaked at 68 dB with a full dining room. Lush carpet silences the clickety-clack of heels. Curtains and suede-covered banquettes help insulate against noise. In addition, Verma invested $300,000 in suspended sound-absorbing panels and other noise-reduction elements. 
"I wasn't sure I was doing the right thing, spending this kind of money to sound-proof the restaurant. But it was so important to me to have a place where people can be comfortable, talk, and enjoy their food," she says. "And you know what? I now have people who are repeat customers just for this reason. People want this, and it is becoming harder to find."
A sampling of quiet restaurants
Aside from Kiran's Restaurant (2925 Richmond Ave.) and Ristorante Cavour (1080 Uptown Park Blvd.), it was tough finding restaurants with less than 70 decibels. But there are establishments where the sound meter darted between 72 and 76 dB, still good for conversation.
Artisans Restaurant (3201 Louisiana)
La Table Houston (1800 Post Oak Blvd., No. 6110)
Lucienne in Hotel Alessandra (1070 Dallas)
Pizza Motus (6119 Edloe St.)
Quattro at the Four Seasons (1300 Lamar St.)
Radio Milano at Hotel Sorella (800 Sorella Ct.)
Rainbow Lodge (2011 Ella Blvd.)
Teppay Japanese Restaurant (6516 Westheimer Road)
The Lexington Grille (2005 Lexington St.)
The Raven Grill (1916 Bissonnet)
Zabak's Mediterranean Café (5901 Westheimer Road)
Want more buzz like this? Sign up for our Morning Buzz emails.
To leave a comment, please log in or create an account with The Buzz Magazines, Disqus, Facebook, Twitter or Google+. Or you may post as a guest.