Sunday Mornings with Rania: #JusticeForMaleah
Click the Buzz Me button to receive email notifications when this writer publishes a new article or a new article in this column is published.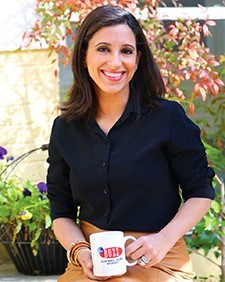 Does her photo just pull at your heart? It does mine. From the moment we learned 4-year-old Maleah Davis was missing, sadly, I started to think the worse. The first version of the story didn't add up, leaving those of us examining the case to zero in on the last adult with whom she was with - her mother's ex-fiancé Derion Vence. As the case remains unsolved, and Crime Stoppers is asking the community for information, this precious little child needs us to keep asking questions. 
What We Know: 
Maleah was with Vence when she disappeared.
Maleah's mother, Brittany Bowen, was traveling. 
While previously together, Vence and Bowen had apparently just broken up.
Maleah and her brother had just been reunited with their mother this past February after allegations of abuse. When the injuries sustained by the children could not conclusively be tied to abuse, CPS gave Bowen a "monitored return" of her children.
After Maleah went missing, Vence was eventually arrested and booked into the Harris County jail on "suspicion of tampering with evidence, a human corpse." Investigators found blood evidence linked to Maleah in his apartment. Traces of human decomposition were also detected in the trunk of his car. 
Vence's original bail was nearly $1M but dropped to $45k because Texas law states high bond amounts can only be used for limited cases like capital murder. The charge of tampering with evidence, specifically a human corpse, is a second-degree felony with a punishment of two to 20 years in prison.
The Houston Police Department and Texas EquuSearch had been combing through a rural area of Rosharon, an unincorporated community in Brazoria County. Vence once worked that area as a mailman and told his mother-in-law, "If I ever murder someone I can dump a body in Rosharon, that will never be found."
How you can help:
Vence's car, a silver Nissan Altima, was found and a search led investigators to a laundry basket and a gas can in the trunk. Police are asking for information on where the gas can was sold.
Investigators have not given more information on Bowen's travel schedule. We know she flew out of Houston April 30.
Vence did, in fact, go to the hospital but investigators have not said how he got there. Who took him to the hospital? 
Where is Maleah and what happened to her? Surveillance video showed Maleah entering his apartment but never leaving. 
Why was her blood found in his apartment?
Family Dynamics
Studies show children in homes with boyfriends are at a higher risk. Obviously, this is not true in all cases; that said, we must stop and look at some compelling facts. An Iowa Department of Human Services study found that mother's boyfriends were responsible for 64 percent of "non-parental abuse" in single-parent families.
Why? Was this related to gender? No. Other male caregivers did not abuse children at nearly the same rate. Was it due to the circumstance of not being biologically related to the child? In part, yes, as "male non-relatives were significantly more abusive than male relatives." Was it exaggerated due to the unique family dynamics? Yes. There is a skewed perception of the child of the boyfriend coupled with the boyfriends skewed perception of himself as an illegitimate caregiver. 
Additionally, each family has "coalitions" that people are working for or against. In some of these cases where a mother is working to integrate her boyfriend into a family, she may be trying to show her boyfriend that her love for him trumps her love for anyone else in the family, even her child. 
As more cases come to light, the concept of the "abusive-boyfriend syndrome" has taken shape and become a deeply worrisome trend. Existing data on child abuse is lacking but this information is available: 
Children living in households with unrelated adults are nearly 50 times as likely to die of inflicted injuries as children living with two biological parents, according to a study of Missouri data published in the journal of the American Academy of Pediatrics in 2005.  
Children living in stepfamilies or with single parents are at higher risk of physical or sexual assault than children living with two biological or adoptive parents, according to several studies co-authored by David Finkelhor, director of the University of New Hampshire's Crimes Against Children Research Center. h
Girls whose parents divorce face significantly higher risk of sexual assault, whether they live with their mother or father, according to research by Robin Wilson, a family law professor at Washington and Lee University.  
According to Susan Orr, a child-welfare specialist in the Department of Heath and Human Services, "the risk of abuse to children outside a two-parent household is greater" but that does not mean that all single parents abuse their children. We do have to recognize that in certain situations, these children are at greater risk and as a community we must do what we can to support both the mother trying to restore and build a relationship, the boyfriend trying to integrate and the child trying to remain a child. Who let Maleah down?
While we do not have all the facts, to some degree, I think all of us had initial concerns about Maleah's safety within the family. How can we come together to make sure cases like this stop leading the headlines? For now, my biggest hope is to find #JusticeForMaleah.
Read past Sundays with Rania posts here. Find more information on Crime Stoppers of Houston on their website or follow them on Facebook. Have topics in mind that you'd like Rania to write about? Comment below or email her at [email protected]. Rania is co-host of a weekly podcast which features interesting local and national guests who used their platforms for the good of the community. Connect with Rania on Instagram and Twitter. 
Editor's Note: Views expressed here are those of the author and do not necessarily represent the views of The Buzz Magazines.
Want more buzz like this? Sign up for our Morning Buzz emails.
To leave a comment, please log in or create an account with The Buzz Magazines, Disqus, Facebook, Twitter or Google+. Or you may post as a guest.