Chef's Corner: Frédérick Perrier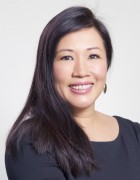 Click the Buzz Me button to receive email notifications when this writer publishes a new article or a new article in this column is published.
Find out about your favorite chefs in our Chef's Corner column. This month, restaurant writer Dai Huynh interviews master chef Frédérick Perrier.
On the TV show MasterChef with Gordon Ramsay, amateur chefs compete for a title and go on to sign TV deals or open restaurants. That's the Hollywood version. To earn the title in France, chefs must be inducted into the prestigious, and very exclusive, society called Maître Cuisiniers de France. It's one of the highest honors.
And Texas – Houston, to be precise – can boast of five master chefs. No other city in the Lone Star State has a master chef of France. While New York – the largest city in the United States – has dozens, our second largest city, Los Angeles, can claim only two, and Chicago, the third largest, has one. 
In Houston, we have David Denis of Le Mistral, Jean-Luc Royere of The Post Oak Hotel, Philippe Verpiand of Étoile Cuisine et Bar, Philippe Schmit of the shuttered Philippe Restaurant and Frédérick Perrier, who, after a long absence inside the Loop, has returned to oversee the menu at the globally inspired Bisou (4444 Westheimer) in the River Oaks District.
Here, the 56-year-old toque shares his storied career and know-how for ripening cheese (something Americans rarely think about but is written into the French's DNA).
You and your wife Michelle moved to her hometown, Houston, in 1997, to raise kids and open Grille 5115 (now 51fifteen) inside the then-new Saks Fifth Avenue. Before that, you were a rising star, garnering fans at several New York restaurants, including La Cité, Le Chantilly and La Bohème. You were featured in The New York Times and several national food publications. You also cooked for celebrities, French ambassadors and other dignitaries. Raised in a food paradise, Lyon, France, you started in the kitchen at what age?  
At 12 years old, I went to see the dean of culinary apprenticeship. At 13, I started a pre-apprenticeship at Les Trois Dômes in the Hotel Sofitel. I hated it. Those people were maniacs – throwing pots and pans at you. It was crazy. 
Luckily for you, the following year, you landed in the quaint village of Vonnas and on the doorstep of the legendary Georges Blanc's three Michelin-starred La Mère Blanc, one of the great gastronomical shrines of France.
It was a two-starred restaurant at the time, and Georges wasn't in the kitchen very much. He relied on a young guy, Alain Richard, who was a tough cookie. He was cutting-edge. Paul Bocuse and others were doing traditional dishes. But Georges and this young chef, they were doing something new and more creative. We went from heavy dishes to lighter ones, like marinating salmon with a brush of lime juice and olive oil. 
In 1980, you worked for Bocuse, followed by a year on the island of Saint Barthelemy in the French West Indies, then New York. Eventually, after Grille 5115, you opened several restaurants in Houston, including the acclaimed Aura in Missouri City in 2007. Aura has since closed, but you still operate Live Oak Grill (12935 Dairy Ashford Road, Sugar Land) and Hoggs n' Chicks (8817 Highway 6, Missouri City). Both are casual, family friendly restaurants and very different from your latest venture, Bisou, which means "kiss" in French.
The idea came from the Clé Group, with partners Zack Truesdell, Andrew Estes, Salim Dehkordi, and Dallas Rodriguez. I've known Zack forever, and for years, he's been saying, "Let's do something like Brasserie 19." But with a twist. Bisou is inspired by restaurant/club Bagatelle, which has 10 or more locations around the world. So, you have a chef-driven restaurant during lunch and from 5-8 p.m. After 9:30 p.m. or so, it's party time. My vision is to create a great dining experience, so along with my foie gras and horseradish-crusted pork chops, I've added charcuterie plates and a small sushi bar for the crowd who likes to nibble and socialize. There is no dancing here. But we do have a live DJ weeknights and on Sunday.  
Speaking of charcuterie. You had a little butcher shop, Meat and Greet, but eventually, you closed it because it was challenging, finding someone deft at making European-style cold cuts and ripening cheese. 
In France, when you go to a cheese shop, they will ask you, "Camembert? How would you like it ripened? Are you going to eat it tomorrow or a week from now? Do you like it firm or runny?" For me, unless it's fairly ripe, it tastes like plaster. So, I will let my cheese sit at room temperature until it ripens to my liking in seven or 10 days. With Camembert and Brie, as they ripen, they do get more pungent. So some people might prefer Saint-Andre and Delice de Bourgogne. Both are triple cream, super creamy and mild. 
What should we order when we visit Hoggs 'n Chicks? And where are the places you and Michelle like to eat? 
I like our chicken fried chicken, the jalapeño chicken slider and the beer battered fish tacos. We make everything from scratch. As for favorite places, Michelle loves Coltivare (3320 White Oak Drive). I like B&B Butchers (1814 Washington Avenue) for steaks. We're also fans of Nancy's Hustle (2704 Polk), and in Chinatown, we like Mein Restaurant (9630 Clarewood Drive). They have this cold pork dish that strangely reminds me of charcuterie. It comes with a hot chili sauce with fresh ginger and other things. I really love it; many people don't. And believe it or not, I like Gringo's Mexican Kitchen. There are several locations.
Editor's note: Buzz dining columnist Dai Huynh is a James Beard food-journalism award winner and longtime Houston-based restaurant writer.
Want more buzz like this? Sign up for our Morning Buzz emails.
To leave a comment, please log in or create an account with The Buzz Magazines, Disqus, Facebook, Twitter or Google+. Or you may post as a guest.