Discovering Houston's Trailways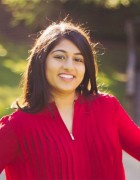 Click the Buzz Me button to receive email notifications when this writer publishes a new article or a new article in this column is published.
As a student at the University of Texas at Austin, I'm always looking for new ways to combat the stress of schoolwork, while still staying active. Last January, in an effort to find a hobby outside of the classroom, I decided to invest in a bicycle. I immediately knew it was a worthwhile decision. 
I found myself appreciating the beauty of the city in a way I had never experienced from sitting in a car. I started noticing the quirky street art placed in the oddest of place, and discovered a multitude of hidden parks nestled against the lake. I soon became accustomed to the highs and lows, literally, of the hilly Austin terrain, and found comfort in the constant breeze and quiet catharsis of zipping through the bustling city. 
I value Austin's bike-friendly urban design, with bike lanes overflowing throughout the entire city, and general bicycle safety awareness within the community. Whenever I've been back home in Houston, however, I've  always been more hesitant to hit the trails. I figured Houston, a car-and-freeway dominated city, wouldn't offer many easily accessibly trails that allowed for a quick one- or two-hour ride. Plus, I had concerns about the safety of riding alongside cars. 
Determined to continue biking throughout this summer, however, I did some research and was surprised by the amount of easily accessible trails that spanned the entire city. As I've become more familiar with Houston's ongoing biking initiatives, I've experienced the citywide effort made to transform Houston into a safer, healthier and greener place for its millions of residents. So, whether you are an avid biker, or are just looking for a casual ride, here are a few of my favorite places to bike within Houston. As always, it's important to wear a helmet and bring a water bottle.
The Brays Bayou Trail
Officially, this 15-mile bike trail starts from Braeburn Glen Park (Bissonnet St. and South Gessner Rd.) and ends at Brays Greenway Park (Houston Ship Channel), but from my home in Bellaire, the easiest entry point is at South Rice Blvd. The Brays Bayou Greenway speeds along the water as its slopes gently up and down. Ever so often the trail passes under a major road or freeway, signaled by the honking and the thundering of vehicles above. The isolated factor of the trail allows riders to swivel their heads around, and observe the landscape change from neighborhoods, to rising Med Center buildings, to industrial complexes and more. Parking is available in multiple parks along the bayou, including Mason Park (541 75th St.), MacGregor Park (5225 Calhoun Rd.), Hermann Park (6001 Fannin St.), and Braeburn Glen Park (9510 Gessner Rd.). 
Columbia Tap Trail
Accessible from the Brays Bayou Greenway is the popular Columbia Tap Trail. In 2012, Rails-to-Trails, a national program dedicated to converting unused railways into hike-and-bike trails, transformed the old Houston Tap and Brazoria Railway into a four-mile trail. The trail starts at Dixie Dr. near the 288 freeway, ending at the BBVA Compass Stadium (Walker St. and Dowling St.), with plenty of entry points along the way. In places, the trail is lined with thick trees, sometimes creating a canopy of foliage, where the leaves paint a kaleidoscope of shadows upon the concrete. Sometimes the trail opens up to the wide land, seemingly stretching for miles and miles. When the trail plunges through Texas Southern University, I often like to catch my breath, perhaps by grabbing a drink from the TSU student center or exploring the grounds of the nearby University of Houston. Despite the success of the trail, and the impact it has had on the surrounding communities, the Columbia Tap is mainly well-lit around TSU, so I tend to ride this trail only when the sun is out. Parking for this trail is available at Hermann Park (6001 Fannin St.) along Brays Bayou and around Texas Southern University (3100 Cleburne St.). 
Buffalo Bayou Trail
Perhaps the most popular inner-city trail for biking is the Buffalo Bayou "Hike-and-Bike" Trail. The full trail along the bayou has endpoints at Shepherd Dr. and Lockwood Dr.; however, the entire trail is split up into multiple smaller loops. The Buffalo Bayou Loop is a 4.8-mile asphalt and concrete trail from Memorial Dr. to Sabine St. that offers surreal views of the downtown skyline as you navigate the tree-lined bayou. Because the trail is not easily accessible from any point in Bellaire, I drive to Allen Parkway and Dunlavy St., park, and start riding from there. In close proximity to downtown, the Buffalo Bayou trail weaves its way through a multitude of activity enriched areas, from skateparks, to walking bridges, to waterside parks and more. Parking lots are available also at Eleanor Tinsley Park (1800 Allen Parkway), Tony Marron Park (808 N. York St.) and Spotts Park (401 S. Heights Blvd). 
White Oak Bayou Trail and Heights Hike and Bike Trail
Accessible from the Buffalo Bayou Trail is the White Oak Bayou Trail. In full, the trail runs for about 17 miles, with endpoints at White Oak Bayou near Shady Grove Ln., and Smith St. and Franklin St. downtown. Riding next to the water, the White Oak trail is a quiet and beautiful ride that is safe from cars, and seemingly goes on forever. On the surface roads, branching off from the White Oak trail is the Heights Hike and Bike Trail. Despite being surrounded by bustling streets and active districts, the Heights trail is surprisingly quiet. In places, the trail cuts through growing neighborhoods, frequently passing art installations, or newly opened restaurants. Because of the close proximity of the two trails, I often hop from one to the other. There are various parking lots available for the White Oak trail, the North lot (6999 Alabonson Rd.), White Oak Drive lot (3012 White Oak Dr.), and TC Jester Park (4201 T C Jester Blvd.). 
Hermann Park and Rice University
A 1.4-mile smooth gravel loop wraps around Hermann Park, with parking available at various lots around the park (6001 Fannin St.). During the day, the loop can be active with walkers, joggers, playing kids and bikers. It's important to mention that although the gravel is crushed and packed, it can still be loose in some areas, which is harder for bikes with thinner tires. Interestingly, the Brays Bayou trail also offers wonderfully easy access to Hermann Park for bikes and pedestrians. About six miles east from 610 is a tunnel along the Bayou that leads directly into the park, offering an alternative to riding through the neighborhoods. Adjacent to the park is Rice University, which offers wide shaded roads through the tree-lined campus. Rice has access to bike racks outside virtually every building, so I often like to stop and catch a breath whenever I ride through. More information about the trail can be found here.
Editor's Note: For more on this topic, see Let's Ride: Bicycling in Houston by Cheryl Ursin.
Want more buzz like this? Sign up for our Morning Buzz emails.
To leave a comment, please log in or create an account with The Buzz Magazines, Disqus, Facebook, Twitter or Google+. Or you may post as a guest.