Chef's Corner: Luis Roger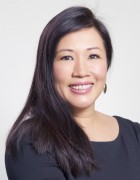 Click the Buzz Me button to receive email notifications when this writer publishes a new article or a new article in this column is published.
Find out about your favorite chefs in our Chef's Corner column. This month, restaurant writer Dai Huynh interviews chef-owner Luis Roger.
There is no sous chef at the popular MAD. Instead, there are three kitchen managers. If one gets sick or goes on vacation, the other two keep the kitchens running smoothly. This was one of many lessons BCN and MAD chef-owner Luis Roger learned from star-chef Ferran Adrià at the legendary Michelin 3-star El Bulli in Spain. 
The then-22-year-old Luis interned at El Bulli from 1996 until 1998. El Bulli closed in 2011. But fast-forward, and Luis and business partner Ignacio Torras have recently opened MAD (4444 Westheimer) in River Oaks District, five years after debuting the critically acclaimed BCN Taste & Tradition (4210 Roseland St.). Here Luis talks about how El Bulli changed the way he cooked and why the iconic paella isn't on his Spanish-inspired menus, yet. 
The Guardian newspaper once described El Bulli as "the most imaginative generator of haute cuisine on the planet," introducing molecular gastronomy to diners and a battalion of chefs – and to you. What was it like, working at Eli Bulli? 
It was very tough, being at El Bulli. Tough meaning working 16 hour-days without getting paid and, emotionally. They were looking for perfection. There was no room for mistake. Take this grapefruit. If you're not slicing the grapefruit thin enough, even by one millimeter, you would have to start over. I was young, and I was having fun. But there were many chefs, with more experience, who after one or two months at El Bulli, would break down and cry. 
People would spend two, three months just slicing calamari until they got it right. I was super lucky. I was able to experience all the stations. It was a wonderful experience. I wished I had stayed longer. But I needed money for gas, and I was sharing an apartment with an American, Chinese and an Armenian. 
What did you do for food and rent? 
Ferran provided a place to sleep, lunch and dinner. There were people waiting in line for years to work at Eli Bulli for free. Fifty percent of what I do, my dishes, my thoughts, are Ferran's. You can speak to anyone who worked with Ferran. You will never ever be the same again. You worked for free, but in return he shared with you everything. His recipes, his knowledge, his creativity. 
Is there a dish at MAD inspired by Ferran? 
The liquid olives. They're unique, super unique. That's 100 percent El Bulli. But the most important thing is not making it but doing it as good as Ferran. We use Manzanilla olives flown in from Spain. That's important. We take out the seed, blend it and obtain the liquid. Then we put it in an olive mold, freeze it and dip it in cocoa butter. The frozen liquid doesn't melt and it is very delicate. 
The liquid olive is an amazing starter, an icy sensation and flavor explosion in your mouth, literally. Chef, BCN is a nod to Barcelona. What does MAD stand for? 
We started with Barcelona, and now, it's Madrid, the capital of Spain. MAD is short for Madrid, but you'll find food from all over Spain here. MAD is also about the nightlife of Madrid, mad and crazy and fun with people on the streets. 
Most people associate paella with Spain. You don't serve paella at BCN or MAD. 
Paella is a specific recipe from Valencia. A friend of mine sent me a book on the story of paella. It is made with rabbit, fava beans, garlic, saffron, thyme and rosemary. Maybe you might add a little tomato. My friend put in some red peppers and artichokes when in season, but that's it. That is the original recipe. Anything else is called a rice dish. So, at MAD, we have rice dishes in a paella pan, but we won't have paella until I'm fully confident about doing paella.
With two restaurants, you're constantly back and forth these days with little downtime. But when you can, where do you and your wife like to go out and eat? 
Da Marco (1520 Westheimer). We love the pasta with rabbit or with sea urchin there. I also love the artichoke appetizer. Le Mistral (1400 Eldridge Pkwy.) is another place we love. The smoked salmon is a favorite, along with the osso bucco; they're the best. I also love Hugo's (1600 Westheimer). What Hugo (Ortega) and Tracy (Vaught) have done with Xochi (1777 Walker St.) is really impressive. That's what we wanted: a Spanish version of Xochi.  
Editor's note: Buzz dining columnist Dai Huynh is a James Beard food-journalism award winner and longtime Houston-based restaurant writer.
Want more buzz like this? Sign up for our Morning Buzz emails.
To leave a comment, please log in or create an account with The Buzz Magazines, Disqus, Facebook, or Twitter. Or you may post as a guest.