Chef's Corner: Neal Cox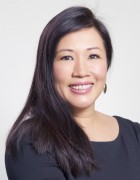 Click the Buzz Me button to receive email notifications when this writer publishes a new article or a new article in this column is published.
Find out about your favorite chefs in our Chef's Corner column. This month, restaurant writer Dai Huynh interviews executive chef Neal Cox.
Editor's note: This article was written prior to the coronavirus pandemic. During this time, Tribute is temporarily closed but is offering meals, wine, beer and cocktails to-go. Drive through the hotel valet to pick it up. See more information here and please check the websites of individual restaurants mentioned in this story for related updates.
Perusing Tribute's menu at the Houstonian Hotel, Club & Spa is a fun stroll down memory lane.
Tribute proudly pays homage to iconic dishes from Texas, Mexico and Louisiana, superseding Mediterranean-inspired Olivette after 18 years. Executive chef Neal Cox was at the kitchen's helm for 10 of those, and it was time for a change, he says, which came as part of a $3 million, 8,026-square-foot renovation. 
The facelift kickstarted the Houstonian Hotel, Club & Spa's $45 million overhaul after almost 40 years in this secluded 27-acre wooded area in the Galleria area. Here, Neal talks about the concept behind Tribute, the stories behind its famous dishes, and his favorite barbecue spots. 
Tribute's food theme is described as Tex Lex. That's a new one. What does that mean? 
Houston is very diverse, but we asked ourselves, "What are the three areas that we want to cook from, and can we do a really good job?" We chose Texas, Louisiana and Mexico. That's how we got the "Tex Lex" theme. We wanted to pay tribute to how Houstonians eat. 
Can you provide an example of dishes on the menu that represent these different food cultures? 
We got the Ensalada Tijuana, which is basically a Caesar salad, but here, we're paying tribute to Caesar Cardini, who invented the Caesar salad in Tijuana, Mexico. Wood-fired oysters with chorizo butter is a nod to the Gulf Coast, and one of my favorite places as a child growing up was King's Inn on Baffin Bay in South Texas, near Corpus Christi. King's Inn is famous for their fried seafood, and they only have two salads: the Bombay salad and the tomato avocado. I just put the two together and called it the King's Inn Salad. 
There are little nods like that throughout the menu. The wood-grilled redfish on a half shell. That's as iconic as it gets. We're grilling it over post oak wood and serving it with cascabel salsa. 
Were some dishes inspired by family recipes? 
We got huevos rancheros on our breakfast menu, and that came from Juan Tuch, who is our sous chef. That's a dish his wife's mother makes every time they're down in Mexico. He asked her if he could put it on our menu, so we call it Doña Licha's Huevos Rancheros. Juan is our south-of-the-border expert. Our chef de cuisine, Jeff Boudreaux, is from Morgan City, Louisiana. He brings the Louisiana portion to the table, like smoked pork shank gumbo. 
The menu reflects how Houstonians eat, but also pays tribute to several food pioneers. 
The smoked crab fingers are our tribute to Michael Cordua, whom I worked for for many years. We asked, "Michael, can we put your famous smoked crab fingers from Americas and Churrascos on our menu?" He was thrilled. He came in, tried them, and gave them his blessing. 
On the lunch menu, we have a smoked chicken salad that we serve with Goode Co. jalapeño cheese toast. 
What's the best tip you can offer the home cook?
People tend to follow manufacturers' instructions and cook chicken until it's 165 degrees. The chicken should be 165 degrees, but that doesn't mean you cook it until 165. If you do that, when it rests, it'll get to 180 degrees. It'll be dry and overcooked. We call it carryover cooking. One thing I tell everybody is when you think it is ready, just pull it off the stove a little bit earlier and let it rest. It will continue to cook and get it to where you need it to be. 
When you're not in Tribute's kitchen, where do you go to eat? 
Anything by Hugo Ortega, I'm a fan of. I think he's one of the greatest chefs ever. I'm also a barbecue junkie, so on days off, you'll find me trying different barbecue. My top favorite is CorkScrew BBQ in Spring (26608 Keith St.). They've been at it for a long time. I was eating their barbecue when they were just a small little trailer underneath a carport.
You can't not mention Ronnie Killen. He's a master at it. Killen's BBQ (3613 East Broadway, Pearland) is stellar. Not many places have wagyu brisket on the menu. 
Now, have you heard of a new concept, called Pappas Delta Blues Smokehouse (19901 Gulf Freeway, Webster)? For us to get there, it's $20 in tolls and 80 miles round trip, but the food is so good. It's Southern comfort food, barbecue and steak all on one menu.
Editor's note: Buzz dining columnist Dai Huynh is a James Beard food-journalism award winner and longtime Houston-based restaurant writer.
Want more buzz like this? Sign up for our Morning Buzz emails.
To leave a comment, please log in or create an account with The Buzz Magazines, Disqus, Facebook, Twitter or Google+. Or you may post as a guest.