Exploring the World of 'Bookstagram'
Click the Buzz Me button to receive email notifications when this writer publishes a new article or a new article in this column is published.
In June 2016, I started my bookstagram account - an Instagram account devoted to books -  to share my love of books with others. I researched the various options and platforms and chose Instagram because it was straightforward to learn, there were already a fair number of book accounts on Instagram, and it was easy for people who were already on Instagram to simply follow me and see my posts in their feed versus having to follow a blog or a website. I am thankful that I chose to review books on Instagram versus elsewhere because I have made so many friends there and have found it to be a great source of information about new titles and new authors in one central location.
The bookstagram community is a fabulous group, and I have enjoyed talking books with people all around the world. I have been particularly grateful for the friends I have made there while we are at home under the current Stay-at-Home orders. While I am lucky to be at home with my family, it is nice to have others to connect with virtually too, and I never pass up an opportunity to speak about books!
There are so many great bookstagram accounts, so I decided to ask four of my favorite bookstagrammers to introduce themselves and describe their accounts and a little bit more about themselves. If you are on Instagram, check them out! I list them alphabetically by Instagram account name.
Berit is a prolific reader, and I enjoy seeing her various posts. She is also a master organizer on Instagram – she arranges large group reads and runs a lot of great giveaways. 
She says: My name is Berit from @beritaudiokilledthebookmark. Bookstagram has become such an important part of my life - I love that every day I get to interact with people that have a passion for books just as great as mine. When I started my account 1 1/2 years ago, I would've never thought I would make so many amazing friends; that really is the best part of the book community. The bonus is I have been exposed to and have read so many books I would not have otherwise. When I'm not reading, I am being a mom to my three wonderful kids and my adorable fur babies. I also love shopping, working out, and lunching with my friends. 
Laurie and I regularly trade book recommendations, and I love learning about new book titles from her. Laurie lives in the Pacific Northwest, and her photos are stunning. I have never been to that area and love seeing the various landscapes in her pictures. Laurie also recently participated in our Curated Book Discussions, and I was delighted to meet her face-to-face virtually. 
She says: My name is Laurie Mullarky, and my bookstagram account is @bookaddictpnw. I have been amazed at all the incredible book friends I have made around the world, people to share book ideas with, as well as life's celebratory moments. I also talk books on my book blog, having been convinced by my former students and friends to give out more book recs! I taught English literature for many years in our local high school, located in a college town in the left corner of the states, and it is such a treat to share pleasure reading and not assign classics to tear apart. I will read just about any genre, but my special love is strong characters, those people who have to overcome trauma, or racism, or misogyny, or mental illness or physical illness or family issues, or history or war...you get my drift. And in the end, these characters may be battered and bruised, but somehow, even in a small way, they have triumphed. I love finding inspiration within pages.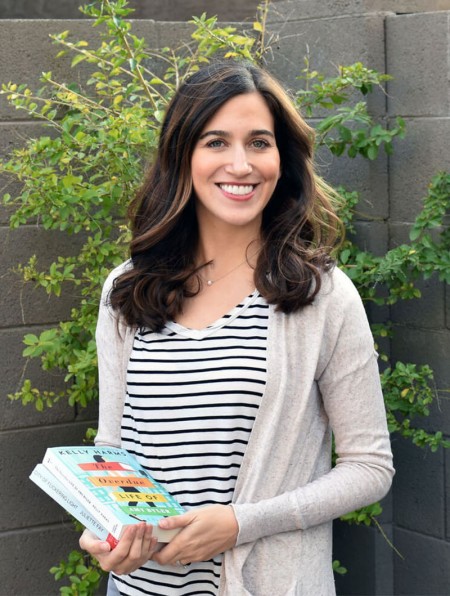 Heather and I read a lot of the same books, and I love to see what she has read and liked. Recently, we were able to meet face-to-face virtually (a huge positive amid these dreary times) when she participated in two of Conversation from a Page's Curated Book Discussions. I love her website where she provides fascinating, in-depth questions for book clubs.  
She says: My name is Heather Caliendo and my bookstagram account is @bookclubchat. Joining bookstagram is one of the best decisions I've made - I'm so grateful for all the wonderful connections I've made on there, and, of course, all the book recommendations! Besides bookstagram, I also run bookclubchat.com, a site dedicated to all things book clubs. I was born with a passion for books and love contemporary fiction, historical fiction, women's fiction, thrillers/mysteries and also some memoirs and nonfiction. I live in Phoenix, Arizona and am originally from Norman, Oklahoma.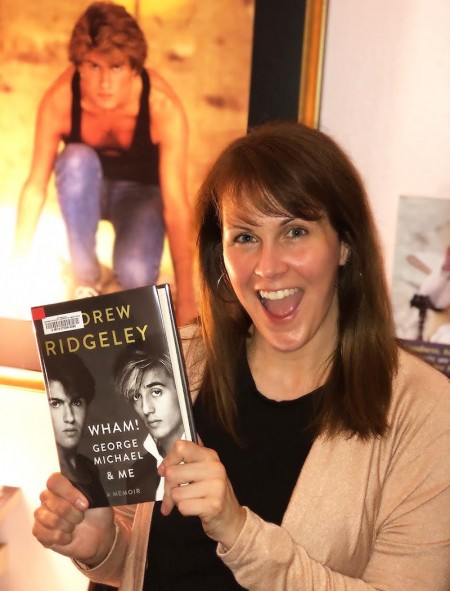 Sarah is one of the first people that I got to know when I started my bookstagram account. She introduced me to other book reviewers on Instagram and answered my questions as I worked to get up to speed on the social media platform. I also enjoy her recommendations about movies and Netflix. 
She says: My name is Sarah, and I am the editor and creator of Really Into This. I created Really Into This to help people find their next pop-culture obsession. Whether that's what show to watch next on Netflix, book recommendations for any and all occasions, holiday baking ideas, themed parties, must-see movies or true crime podcasts - we talk about it all! Truly, I love connecting with people based on similar interests, and I'm so grateful I've made some lifelong friends through this account. I am really into pizza, watching Dateline (especially Keith Morrison), George Michael, getting totally sucked into book series, and watching baking competition shows! 
I hope you enjoyed reading about these wonderful women and their bookstagram accounts. If you are looking for something new to read, check out their recommendations.
Bored at home and want to discuss books with people over Zoom? Conversations from a Page is running a literary salon on Zoom with Kristy Woodson Harvey on May 7 (this event is free) and two Curated Book Discussions on April 29 (The Echo Killing by Christi Daugherty) (cost- $5) and on May 12 (Valentine by Elizabeth Wetmore) (cost-$5). See details here. Email [email protected] for more info. 
For more book recommendations and bookish thoughts, see @ThoughtsFromaPage on Instagram or Cindy's Reading Recs. 
Want more buzz like this? Sign up for our Morning Buzz emails.
To leave a comment, please log in or create an account with The Buzz Magazines, Disqus, Facebook, Twitter or Google+. Or you may post as a guest.