Rumor Has It - Jun 2020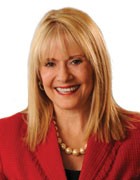 Click the Buzz Me button to receive email notifications when this writer publishes a new article or a new article in this column is published.
A special dance. John Jones taught his daughter Alexis how to play Bill Withers' Lean On Me by ear on a violin when she was 8 years old. He woke her up on her birthdays with it, and they harmonized every time it came on the radio. She always planned to dance to it with him at her wedding. However, he passed away in August 2019 after a battle with Alzheimer's. Alexis, who met Matt Boswell through friends in Los Angeles, married Oct. 12 with Dad's photo in a locket centered in her bouquet. Ten of the most reliable men in John's life and hers took turns dancing with Alexis for him instead. The four-day wedding was at the Hyatt Lost Pines in Cedar Creek, near Austin. The wedding ceremony was at the Riverside amphitheater, followed by dinner and dancing at the LBJ Pavilion. Alexis gave Matt a wrestling robe to fulfill his fantasy, and he gave her diamond and pearl earrings. Parents of the couple are the late John Jones and Stella Jones and Maria and Everett Allen Boswell.
The golden years started. On Feb 1, Bruce Green threw a casual gathering to celebrate wife Lise Green's 65th birthday at McCormick and Schmick's Town & Country. Son Michael and his girlfriend Lisa Knoll came in from Santa Monica, and son Andrew Green and significant other Ali Aronowitz (now Green) were among the 55 partiers. Dessert: half white and half chocolate cake, to make everyone happy.
Adagio. And, so, it is quite slow for Frances Chae, a professional ballet dancer for four years now who currently is with the Sacramento Ballet. During quarantine she works on new skills – quilting, videography, bike riding and cooking lots of new recipes. Since she must stay in shape, she takes ballet classes in her kitchen, supplemented with Gyrotonic and Pilates classes, and goes outside for a walk at least once a day. Her parents, Alex and Lou Ann Chae, are taking daily walks as well, back in Memorial.
Good parking spot. Steve and Tricia Rosencranz invited a group of Memorialites, friends from church and other venues, to meet for a Quarantine Cantina every Monday night. They meet at a church parking lot, and everyone brings their own food and drink and practices social distancing. Although the Rosencranzes and the Harvey-Schneiders had plans to sail to Spain for a month in April, their detour to the First Congregational Church parking lot gives them a new kind of camaraderie. Some of those who are seen on the scene are Kathy and Carlton Cook, Sydney and Parrish Isaacs, Jamie and Howard Strong, Mary Harvey and Kenneth Schneider. The benediction always ends with "see you next Monday."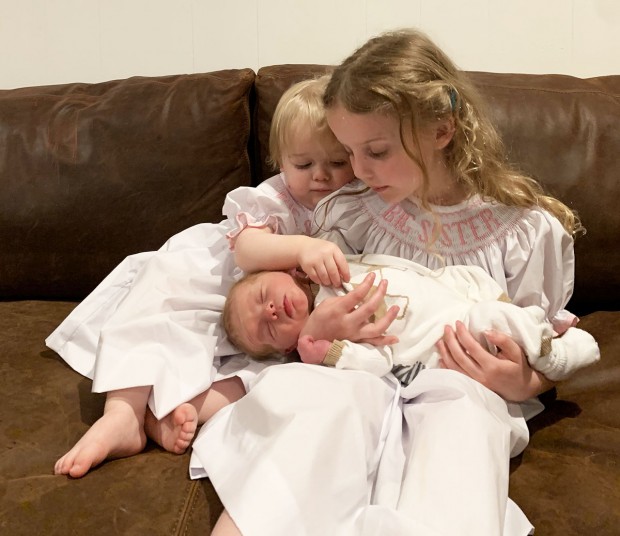 Welcome home. With three children born since 2015, Cliff and Katherine Hortenstine found that their home in the historic Old Sixth Ward was too small. After they moved to Hunters Creek, Wyatt was born, to the joy of his two older sisters, Maddie and Ada. Although Cliff grew up in Memorial and Katherine is from San Antonio, they met in Tennessee at Sewanee: The University of the South. Bowie, their Weimaraner, is the most important animal in the home, but he fits in, as a gentle beast, with Wyatt's safari-style bedroom. Wyatt can't wait to chase lizards and squirrels in their backyard with his sisters.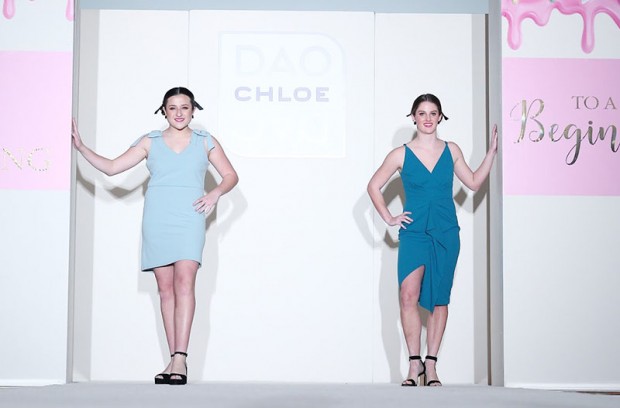 Treats for all. Candyland – A Sweet Ending to a New Beginning was the theme of the National Charity League Bayou City Chapter Senior Style Show and Senior Recognition event. Senior girls were honored in February for six years of service to those in need in the Houston area. The girls donated their time to a variety of charity projects. They also voted to give a grant to one of the chapter's favorite charities and presented it to Beth Harp, founder and director of Kids Meals. The girls are Camille Asmus, Caroline Carlyle, Conley Dull, Alessandra Garofalo, Gabriella Garofalo, Reagan Goodwine, Lauren Hankamer, Caroline Henderson, Katherine Johnston, Carson Keller, Ellie Little, Eliza Moldawer, Peyton Pivec, Sienna Rall, Eloise Reasoner, Ana Maria Rodriguez, Emma Sanchez, Meta Sapien, Madelyn Scholtes, Hannah Schweitzer, Madison Stanke, Kate Weinstein and Julia Wozencraft.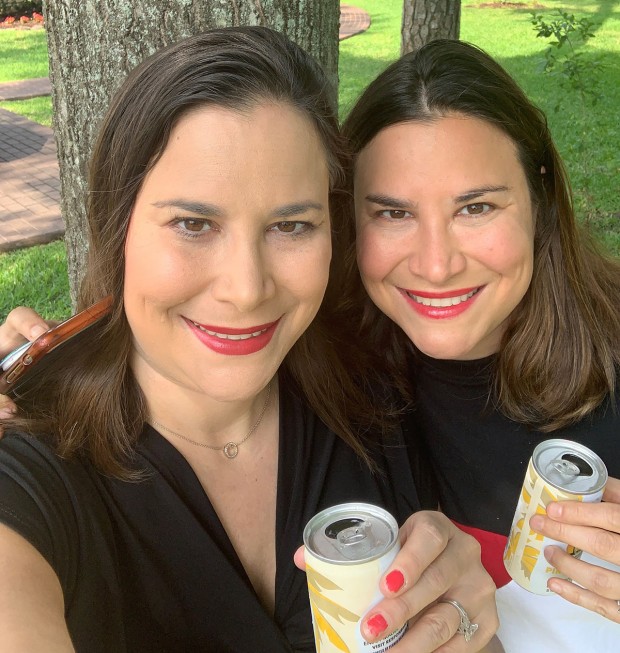 Quarantine twins party. Twins Jacqueline Smooke and Jennifer Larsen celebrated their 41st birthday with a huge sign by Julie Wats in Jacqueline's yard. Over 10 of their friends drove by in parade style, and some threw out presents for them. As their friends honked, the sisters drank piña coladas. Their husbands, Adam Smooke and Mike Larsen, took charge of the refills.
Not alarmed. Mike Weingart says one of the biggest changes he made with "lockdown" was that he got rid of the alarm clock, except when he has a conference call or an important intrusion. Years ago, Mike took an HPD Citizen Patrol training class and patrols his subdivision with six others. They alerted residents recently about scams involving a fake sheriff and grandchildren.
Blooming busy. During quarantine, Randi Casada cleaned out flower beds, made six trips to Lowe's, hauled eight bags of mulch into her trunk at a time, unloaded them and then spread them in the beds. This superwoman got on the roof and cleaned four skylights. Her sad moment was at Easter. She took Easter baskets filled with games and candy to her two grandkids, plus one filled with wine, cheese, crackers, deviled eggs, beer, chocolate and caramel candy for their parents. Alas, she could only talk to them through the glass door. A touching no-touch moment.
Harmony. Friends had planned to throw a musical-themed shower for Elissa (and Josh) Bauer on April 26, but due to the coronavirus, a virtual shower became reality. They had friends send in a video message for Elissa that they compiled into a 30-minute video that she got on the day of the original shower, along with a playlist with a favorite song from every guest. Baby boy Bauer will be dancing in his crib. Clever friends who planned the event were Jamie Ashton, Rachael Baum, Sandi Selzer Bryant, Morgan Gaffney, Ricki Guberman, Susan Klaiman, Heather Krol, Arlene Lassin, Blake Leiber, Judy Mucasey, Andi Riesenfeld, Stacy Samet and Dina Shliak. Grandparents in tune are Arlene and Gary Lassin, Jeffrey Riesenfeld, David and Doris Bauer, and Michelle Bauer and Chris Fader.
 Have some good news to share? Email us at [email protected].
People in this article:
John Jones
,
Alexis Jones
,
Bill Withers
,
Matt Boswell
,
Stella Jones
,
Maria Boswell
,
Everett Allen Boswell
,
Bruce Green
,
Lise Green
,
Michael Green
,
Lisa Knoll
,
Andrew Green
,
Ali Aronowitz
,
Frances Chae
,
Alex Chae
,
Lou Ann Chae
,
Steve Rosencranz
,
Tricia Rosencranz
,
Harvey-Schneiders
,
Kathy Cook
,
Carlton Cook
,
Sydney Isaacs
,
Parrish Isaacs
,
Jamie Strong
,
Howard Strong
,
Mary Harvey
,
Kenneth Schneider
,
Cliff Hortenstine
,
Katherine Hortenstine
,
Wyatt Hortenstine
,
Maddie Hortenstine
,
Ada Hortenstine
,
Beth Harp
,
Camille Asmus
,
Caroline Carlyle
,
Conley Dull
,
Alessandra Garofalo
,
Gabriella Garofalo
,
Reagan Goodwine
,
Lauren Hankamer
,
Caroline Henderson
,
Katherine Johnston
,
Carson Keller
,
Ellie Little
,
Eliza Moldawer
,
Peyton Pivec
,
Sienna Rall
,
Eloise Reasoner
,
Ana Maria Rodriguez
,
Emma Sanchez
,
Meta Sapien
,
Madelyn Scholtes
,
Hannah Schweitzer
,
Madison Stanke
,
Kate Weinstein
,
Julia Wozencraft
,
Jacqueline Smooke
,
Jennifer Larsen
,
Julie Wats
,
Adam Smooke
,
Mike Larsen
,
Mike Weingart
,
Randi Casada
,
Elissa Bauer
,
Josh Bauer
,
Jamie Ashton
,
Rachael Baum
,
Sandi Selzer Bryant
,
Morgan Gaffney
,
Ricki Guberman
,
Susan Klaiman
,
Heather Krol
,
Arlene Lassin
,
Blake Leiber
,
Judy Mucasey
,
Andi Riesenfeld
,
Stacy Samet
,
Dina Shliak
,
Gary Lassin
,
Jeffrey Riesenfeld
,
David Bauer
,
Doris Bauer
,
Michelle Bauer
Want more buzz like this? Sign up for our Morning Buzz emails.
To leave a comment, please log in or create an account with The Buzz Magazines, Disqus, Facebook, Twitter or Google+. Or you may post as a guest.