Rumor Has It - July 2020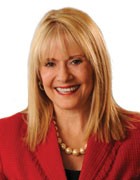 Click the Buzz Me button to receive email notifications when this writer publishes a new article or a new article in this column is published.
Lampe lassoes Lipton. It all started in religious-school kindergarten. Sammy Lampe met darling Frasier Lipton. Friends only, they stayed in contact later through social media, with her in LA and him in Austin. On a visit to Houston, the Texas stars aligned. Eventually, they moved back to Houston and married. The pre-quarantine lakeside wedding at Beckendorff Farms in Katy was officiated by Rabbi Matt Michaels, who, at the bride's request, wore his Stetson. Frasier and Sammy were escorted to the chuppah by their mothers, Lisa Lipton and Karen Lampe. Inside the historic, rustic barn with crystal chandeliers, guests sipped signature cocktails and chowed down on a true Texas barbecue with music by the Drywater Band. Outside was a mechanical bull, but the stampede was for the late-night breakfast tacos and honey butter chicken biscuits from Whataburger.
BYOE. To cope with quarantine fatigue, Karyl White checked with the neighbors on her cul de sac about a socially distanced happy hour on her front lawn to get to know each other better. She created the rules, BYOE – Bring Your Own Everything, which includes chairs, beverages and glasses. It was an instant hit, and the newly proclaimed HOA (Home Owner Association) meeting is a weekly ritual. The best outcome is the neighbors now know they have lots of fun together.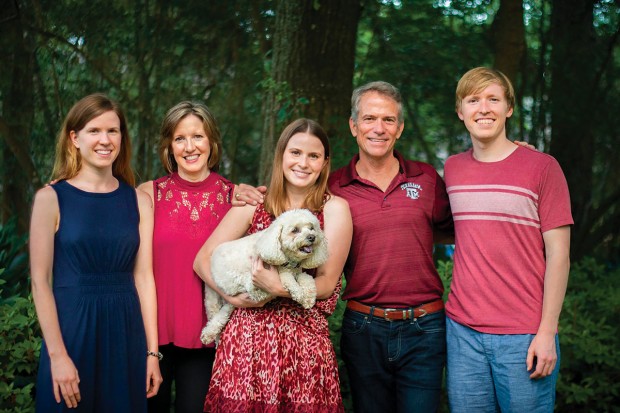 Whoop! An A&M tent and a huge banner with Catherine Baker's photo announced that she had graduated from Texas A&M in the class of 2020. The front-yard display at her home welcomed 30 neighbors and friends who heard her dad Bert Baker give the commencement speech, with personal tidbits about Catherine. Since the party was at 5 p.m., the magical happy hour time, there were grab bags on a table with tequila or champagne with a melt-in-your-mouth chocolate chip cookie and nut mix and her fave quote that she got from a fortune cookie her first day of senior year in high school: "If you don't program yourself, life will program you." VIPs in the crowd were mom Felicia Baker, siblings Dahlgren and Austin Baker, Patrick Leyendecker, Lauren Hartman and Sumant Agrawal. 
Olé. It was Cinco de Mayo, always a fun day for Lynda Hartman, who has a birthday on the festive Mexican celebration. Despite being pandemic homebound, she still wore fiesta-inspired attire to feel the joy, and husband Darryl Hartman gave her beautiful flowers, gifts and margaritas and food from Goode Company. They Zoomed with their quadruplet grandchildren, Nicole, Jasmine, Kaitlyn and Christopher Hartman, who call them Lulu and Pipi. Lynda and Darryl have been making escapes to their second home in La Grange to pass the time.  
Bar none, it was great. There were no bars available for Gayla Kusin's 21st birthday celebration due to the pandemic. Since she is an avid traveler, her parents set up an Around the World bar hop in their house. The evening started in New York City with Sex in the City Cosmopolitans. Next was Paris La Saveur, a French 75 with waffle fries and blue cheese topping, and, in South America, a pisco sour and Peruvian ceviche. A final course of sushi and sake arrived before a yummy white buttercream Jack Daniels birthday cake was served. Fellow "travelers" and bartender were Gayla's father, Stuart Kusin, brother Sam Kusin and girlfriend Hannah Rotwein, sister Rachel Kusin Daniller-Varghese and brother-in-law Drew Daniller-Varghese.  
Walk and talk. Random walks in this gated community help to keep Jeannette Nestvold sane these days when she is usually active with charity, canasta and mah jong activities. Many days around 6 p.m. or so, she and Carol Kovac and Hanan Khamis Stalin meet at the walkway to saunter down to the subdivision pool and lounge around to chat it up about the trips they aren't going on, the restaurants they aren't dining at, and the Mexican Train games on hold.
Smoked. A house on Roaring Brook was donated to the Villages and Houston Fire Department for training before it was demolished. There was no fire, only smoke. The homeowner got a tax writeoff. The neighbors were alerted so that children could watch and not be alarmed. The firefighters took out "dummies" and team members through windows. Chief Will Wyatt, Tommy DePaul, Tim Miller and Senior Chief Wes Hurst led their teams. Watching with awe were Poppy, Preston, Max and Luke Kinsel and Maya and Garrett Becton.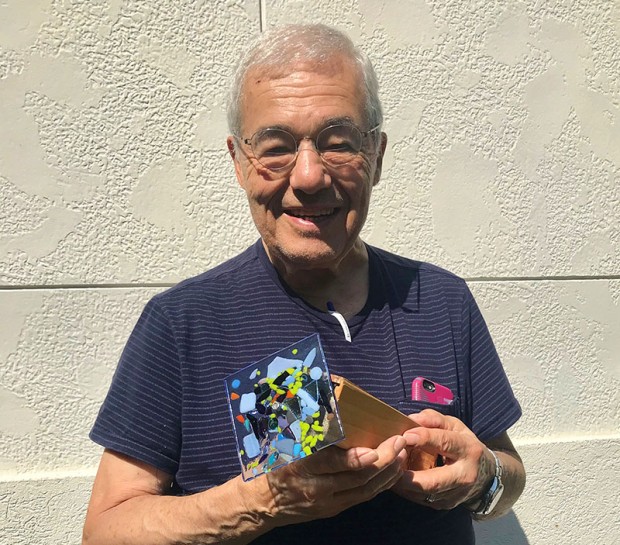 Trick mirrors. When Dick Brooks bought a storage unit 10 years ago, he found a How To Make Kaleidoscopes book, and a new hobby was born. This 80-year-old retiree, who also is a competitive snow skier, makes fused-glass wheels and cuts pieces of red oak for the boxes surrounding the mirror system. When he first started, he used stained glass, but found cutting glass and fitting it together was tedious, and wasn't a hobby supposed to be fun? His grandchildren helped with eight. He builds 10 at a time, but they disappear, as wife Claire gives them away. He's made 70 or 80, depending on how you see it.  
The 4th left behind. When Coates Conner turned 5, his mom, Lizzy, had a custom balloon of Darth Vader made for the front yard. A parade of 20 honking, hand-waving friends with balloons flying from cars drove by Coates' house. The immediate family, Lizzy and Ben, Coates and Grace, had a celebration a few days earlier with a Star Wars-themed cake. May the force be with Coates.
Catch it! It has been a big deal, as the weather has heated up, to make a Unicorn Snow Cone truck sighting. One of the highlights of some families' week is to find it. And the Pipkin and Black families have been very successful. Lucy and James Pipkin, with parents Taylor and Sarahbeth Pipkin and Hadley and Johnny, and baby Mary Hadley Black are eating cool.  
Have some good news to share? Email us at [email protected].
People in this article:
Sammy Lampe
,
Frasier Lipton
,
Matt Michaels
,
Lisa Lipton
,
Karen Lampe
,
Karyl White
,
Catherine Baker
,
Bert Baker
,
Felicia Baker
,
Dahlgren Baker
,
Austin Baker
,
Patrick Leyendecker
,
Lauren Hartman
,
Sumant Agrawal
,
Lynda Hartman
,
Darryl Hartman
,
Nicole Hartman
,
Jasmine Hartman
,
Kaitlyn Hartman
,
Christopher Hartman
,
Gayla Kusin
,
Stuart Kusin
,
Sam Kusin
,
Hannah Rotwein
,
Rachel Kusin Daniller-Varghese
,
Drew Daniller-Varghese
,
Jeannette Nestvold
,
Carol Kovac
,
Hanan Khamis Stalin
,
Will Wyatt
,
Tommy DePaul
,
Tim Miller
,
Wes Hurst
,
Poppy Kinsel
,
Preston Kinsel
,
Max Kinsel
,
Luke Kinsel
,
Maya Becton
,
Garrett Becton
,
Coates Conner
,
Lizzy Conner
,
Ben Conner
,
Grace Conner
,
Dick Brooks
,
Claire Brooks
,
Lucy Pipkin
,
James Pipkin
,
Taylor Pipkin
,
Sarahbeth Pipkin
,
Hadley Black
,
Johnny Black
,
Mary Hadley Black
Want more buzz like this? Sign up for our Morning Buzz emails.
To leave a comment, please log in or create an account with The Buzz Magazines, Disqus, Facebook, Twitter or Google+. Or you may post as a guest.