Chef's Corner: Alex Au-Yeung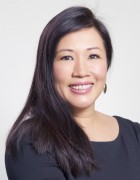 Click the Buzz Me button to receive email notifications when this writer publishes a new article or a new article in this column is published.
In a town dominated by Thai, Chinese, Japanese, and Vietnamese cuisines, Alex Au-Yeung successfully has carved out a loyal following for his bold Malaysian flavors. 
You can count the number of Malaysian restaurants in the Houston area on two hands, but one of the buzziest restaurants (Asian and non-Asian) to open in recent years has been Phat Eatery (23119 Colonial Pkwy., Katy). Some people even credit Phat for steering inner-Loopers to Katy Asian town – a recently created and ever-expanding colorful plaza of 40-plus restaurants and shops at I-10 and 99. 
Here, the 49-year-old chef shares his background and explains the flavors of Malaysia. And with crawfish season in full swing, he also talks about his favorite mudbug places.  
Malaysian food is the sum of many parts. What cultures helped shape it?
You have Indian, Indonesian, Chinese, Singaporean, Portuguese, Thai influences – there are so many. Back in the day, Malaysia was a British colony, so you have that, too. It's a big melting pot, which is why I think it appeals to so many people.
Tell us about your background?
I was born in Malaysia, but my family moved to Hong Kong when I was 2. I came to the U.S. as a student at 17. I studied computer science, then switched to aircraft maintenance. I went into the car business instead. For 10 years, I had a car performance shop. When I sold the shop, I went to help one of my former customers. He was a chef at a Chinese restaurant. I always loved to cook, so I thought, "Why not?"
So, you serendipitously dived into the restaurant business? 
I helped with the prepping, cooking, everything, and I caught the bug. I didn't realize at the time it was hard work. To me, it was fun. In 2001, I opened a tiny Chinese place, Wok & Roll. It made a little profit, but the long hours and the grind got to me. I sold it, and told myself, "I'll never ever be in the restaurant business again."  
What did you instead?  
I got into the POS business, point-of-sale systems, for 14 years. I met restaurateurs along the way, and I started investing in restaurant concepts. Then when I sold my POS business, I decided to open my first Malaysian restaurant in 2008.
Never say never, right? In 2016, you parted ways with the Malaysian concept you helped open on Bellaire Boulevard to spend time with your newborn. 
But as my daughter was getting older, this 2,200-square-foot spot in Katy Asian Town came up, and I saw this great opportunity that didn't exist anywhere else in Houston. 
You opened Phat Eatery in June 2018, and prior to Covid-19, people lined out the door for your food. Does "phat" mean anything in Malaysian? 
No, "phat" doesn't really stand for anything Malaysian. It's really just the English slang for something gratifying or attractive, as in "That's phat." I also wanted a restaurant name that was easy to remember. You hear it one time and never forget it. 
What dishes would you recommend trying on the first visit?  
Our most popular dishes are the sizzling egg tofu with chicken, shrimp, or vegetables. A must-try is the roti canai, an Indian-influenced flat bread. You also won't go wrong with our sate skewers, either beef or chicken. Also, too, the beef rendang and the CK Teo with flat noodles, shrimp, calamari, sriracha, and Chinese sausage. 
Next door to Phat is Yelo, a brand-new concept that you opened with chef Cuc Lam. 
It's a celebration of Vietnamese food, but you're not limited to the banh mi standards. We serve banh mi sandwiches with curry chicken and even beef rendang. 
It's crawfish season, and we've been told that you're a crawfish fan.
Yeah, big time. Back in the day, you could always find me at Jenivi's Seafood Shoppe & Restaurant (10555 Westheimer Road). The garlic butter crawfish changed my world. During crawfish season, Phat does curry crawfish. These days, you can get traditional Cajun flavors, Viet Cajun, which is garlic butter, and even Sichuan. I've even started seeing places stir-frying crawfish with ginger and scallion, like the Chinese like to do with their live lobster. Another place I go for crawfish is Nick's in Hong Kong City Mall (11201 Bellaire Boulevard). They have all kinds of flavors: sriracha, lemongrass, basil, pineapple butter. My favorite remains garlic butter. 
Editor's note: Buzz dining columnist Dai Huynh is a James Beard food-journalism award winner and longtime Houston-based restaurant writer.
A tour of Katy Asian Town
Food writer Dai Huynh checked out Katy Asian Town with a couple of expert guides, chef Alex Au-Yeung and Peli Peli co-founder Thomas Nguyen. See what she discovered in her article, Heading Out West.
Want more buzz like this? Sign up for our Morning Buzz emails.
To leave a comment, please log in or create an account with The Buzz Magazines, Disqus, Facebook, Twitter or Google+. Or you may post as a guest.