Chef's Corner: Greg Gordon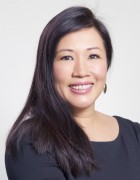 Click the Buzz Me button to receive email notifications when this writer publishes a new article or a new article in this column is published.
When La Vista opened in the late '90s, it was bare-bones, plain Jane. But Greg Gordon wasn't relying on the décor to draw a crowd. He was putting faith in his oven-hot flatbread dotted with caramelized figs, lusty venison ragù, and plump mussels bathed in tomatoey white-wine sauce. His first restaurant, credited for introducing many Houstonians to the upscale BYOB concept, was an instant success and remained that way for 20-plus years. 
But in 2018, Gordon relocated La Vista to the Timbergrove area. The rechristened La Vista 101 closed within a year. Now, the Houstonian has returned to his old neighborhood with Del Vista Local Bar and Grill (6565 Del Monte Drive), minutes from the defunct La Vista on Fountainview. 
Here, the 55 year old discusses the challenges of opening a 100-seat restaurant amid Covid-19, the best place for cheese enchiladas, and why he had no choice but to shutter La Vista.
Five months ago, you partnered with restaurant veterans Tim Jones and Rob James and opened Del Vista – the third incarnation of La Vista. How has it been so far? 
Idiots are geniuses who open a restaurant during a pandemic. We'll figure out which one I am. So far, Del Vista is doing well. I am incredibly grateful for the opportunity again. It's been a rough three years. But that is the great thing about this country – the ability to rebuild and rebound.
What was it like, raising capital during one of the restaurant industry's darkest periods? 
Covid is not a time to raise capital and open a restaurant, and everybody was saying, 'Man, it's not a good time.' So, I reached out to my close, personal friends. We sent emails to people. We did small calls – five grand, ten grand – until we put enough together to open Del Vista. I redid the whole interior and then quietly opened the doors on October 13. 
In 2017, La Vista was humming. Why did you close it? Where you ready for something new? 
Hell no. But after a 20-year run, it's time to renegotiate, and your landlord thinks he has you over a barrel. 
You described the food at Del Vista as La Vista's, but better. Is Del Vista BYOB? 
When I became a partner with Rob and Tim, they had an existing liquor license, and you can't have a BYOB with a full bar. So, I did the next best thing; I put a cost-plus wine list together. It's close to what you would pay at the liquor or grocery store. And it's all recognizable. That's what I learned from Bill (Floyd): Have an amazing wine list that is recognizable.
During your stint last year at Porta'Vino with Floyd, did you get to work alongside Potente executive chef Danny Trace, whose side gig is to oversee the Porta'Vino menus?  
The seasonings of my food, the brining, the preparation are different from what I used to do at La Vista. Those are things I learned from Danny Trace. Take the brine. It's not just sugar, water, and salt. Instead, you cook down the brine with lemon, parsley, crushed red peppers, and sugar. I never used to brine the chicken. Now I brine my chicken. I now add demi-glace to my beef tenderloin sauces. I use anchovies and calabrese peppers in remoulade. 
Pick your three must-try dishes.
The mussels that I learned how to cook in Spain. The pork chop with brandy black peppercorn and braised shallots. For dessert, the coconut cream pie or the smoked doughnut. 
Please share your favorite dishes and where to find them. 
Have you been to Roegels Barbecue Co. (2223 S. Voss Road)? It's got the best barbecue. The best mole I've ever had was at Irma's Original (22 N. Chenevert Street). And I will say this, El Patio (6444 Westheimer Road) has the best cheese enchiladas in the freaking world. 
You don't consider yourself a chef. Why not?
I've been cooking professionally for 35 years, but for me, that term, chef, is earned from going to culinary school and getting that diploma. But I am a cook. I am a restaurateur, waiter, and dishwasher. 
How did you segue into the kitchen? 
I've always associated food with family. But you know what did it for me? My dad always told me that I would work even though I grew up in Tanglewood and my family did well. Dad would say, 'You're going to earn your money," and so one summer, in the ninth grade, while I was working at the Braeburn Country Club, cleaning golf clubs, I caught a turtle. I was told to take it to the chef. I did, and he cooked it. I don't remember eating his soup. I just remember the size of the kitchen. I was floored. It had everything. That was my first deep breath. 
Editor's note: Buzz dining columnist Dai Huynh is a James Beard food-journalism award winner and longtime Houston-based restaurant writer
Want more buzz like this? Sign up for our Morning Buzz emails.
To leave a comment, please log in or create an account with The Buzz Magazines, Disqus, Facebook, or Twitter. Or you may post as a guest.