Words of Wisdom
Advice from our parents
Click the Buzz Me button to receive email notifications when this writer publishes a new article or a new article in this column is published.
From a young age onward, I could always count on my parents to offer me their opinions whether I asked for them or not. It turns out they were almost always right.
My dad had two sons. I was certain that the real reason we were around was for the sole purpose of helping him mow the lawn. I despised it so much that I would intentionally forget to mow a section, and when I was edging, I would take the edger inside the lawn.
Over the years, as I pondered potential career options, my dad shared these wise words: "There are two types of people in the world: those who do and those who hire to do." With success, he was saying, comes the ability to make choices in life, and I should consider how I might want to spend my time.
My father eventually learned to follow his own advice and hired a lawn service.
I know my parents didn't corner the market on advice, and recently I asked some Buzz residents what words from their parents they have taken to heart.
Steve Gilbert, a musician and songwriter, recalls his dad, Bob Gilbert, saying, "Use your head for something other than a hat rack."
"Basically," says Steve, "my dad's message was to think before you act. After he drilled it into my head a few thousand times, whenever I needed to make a semi-important decision, I would step back and think about it again before following through. I was an impulsive kid."  
The two were close until Bob, a former chemical company president, passed away in January 2020.
Longtime Meyerland resident Linda Christie recalls encouraging guidance from her father, Norman Christie, a retired geophysicist and Army lieutenant colonel. Linda and her father have not always had a good relationship. "He was difficult growing up," says Linda, "I think somewhat influenced by his military background."
Not someone who outwardly expresses emotions or softer thoughts, Norman often emails clips and anecdotes to Linda on subjects of common interest. One recent email said, "Be the reason that other people have hope in this world."
"He is a reason I have hope in this world," says Linda. "Parental advice is always worth hearing, even between an elderly parent and middle-aged child."
Linda and Norman have a close bond. Norman has mellowed through the years, and Linda often observes him quietly doing for others or for his community. Her dad inspires her through his words and actions.
Buzz associate editor Cheryl Laird feels the same way about her 81-year-old dad, Larry Laird, a soft-spoken construction-company founder who loves science fiction and playing bridge competitively (so much that he learned how to play live on a computer during Covid).
Larry and wife Rosemary helped friends start a church-based charity called Living Water International that has drilled many thousands of water wells in needy countries all over the world.
His fatherly advice? "Pack the styrofoam cooler so it doesn't squeak while we're driving," Cheryl says. "Also, forgive people. No matter what. It doesn't matter whether they have disappointed you or sued you or been mean to you or worse. He'd just say, in his calm way, 'You have to forgive them, baby.' I think of that a lot."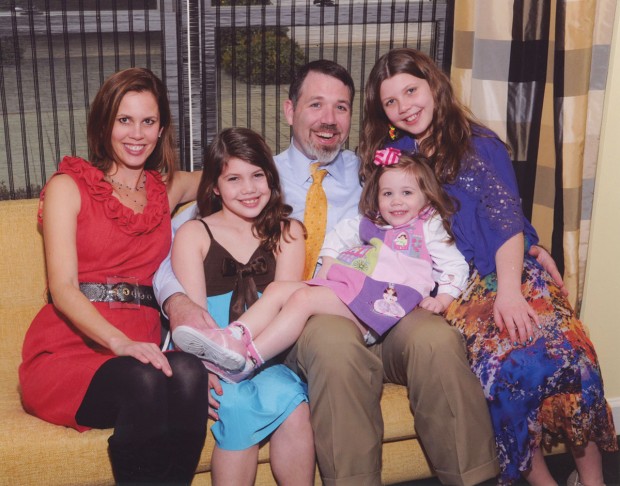 Rainey Levinthal, 11, is a fifth-grader at Presbyterian School of Houston, the youngest of three girls in her family. She has many close friends, is active in sports, and is opinionated. Rainey was eager to share some words of wisdom from her parents, including a most-comprehensive list of "annoying" advice. 
From her mother, Angie Levinthal: "You don't always have to have the last word."
"I think they mean you don't have to always talk back," says Rainey, "but it makes me annoyed because I have to reply because that's how a conversation works."
I hope Rainey never stops asking questions or forming opinions, as both will serve her well as an adult, especially if she becomes a parent, and the tables are turned. I would like to be around to see the lessons she attempts to impart to her children.
By listening more and saying less, we can learn something and discover there is more to the picture. I was given the same advice by my parents. And once again, they were right.
Want more buzz like this? Sign up for our Morning Buzz emails.
To leave a comment, please log in or create an account with The Buzz Magazines, Disqus, Facebook, Twitter or Google+. Or you may post as a guest.