Chef's Corner: Aaron Bludorn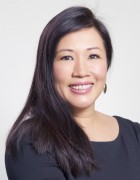 Click the Buzz Me button to receive email notifications when this writer publishes a new article or a new article in this column is published.
After a decade at New York City's Michelin-starred Café Boulud, executive chef Aaron Bludorn left in 2019. A year earlier, he and Houstonian Victoria Pappas had tied the knot, and they were ready to start a family, set down roots. They chose Houston.
Last fall, they welcomed a baby boy, not too long after opening the critically acclaimed Bludorn (807 Taft) in the space formerly occupied by Pass & Provisions. 
Below, the Culinary Institute of America in Hyde Park graduate and contestant on the first season of Netflix's "The Final Table" talks about techniques and homemade hot sauce. 
Tell us about the Eight Zero Seven Taft Houston Hot Sauce you just launched. It's your first retail product named after the restaurant's address and sells for $10 on your website. 
We opened our restaurant with a house-made hot sauce. I developed this hot sauce while in quarantine when we were stuck in our house. My brother-in-law had a ton of Caribbean peppers he grew in his backyard that he couldn't do anything with, so I took them. We fermented the peppers in a brine solution for a month before blending them with vinegar and dried mango. It was one of those things we were playing around with, and I also knew we would need condiments to go with our oysters. Then people started asking me where they can buy some to take home. 
Always love a good hot sauce, and they go well with oysters – raw or roasted. What else? 
It's good on corn, and at Bludorn, we started using it with our cucumber-avocado soup.
How would you describe your food, and what would you recommend trying on a first visit? 
I call it New American. It's seasonally driven, and I pull in techniques from places that I traveled to and chefs whom I've worked for. There's a bit of French technique from my time with Daniel (Boulud), but truly, whatever I'm cooking is reflective of where I am. When I lived in California, I was grilling steaks and doing some sort of tomato salad. When I was in New York, it was a little more refined. Here, at Bludorn, we have an oyster program – fried, baked, and raw. We do a variety of things – all the way to dishes that are a little comforting, like the lobster pot pie. I like to adapt to what's around me, so there are a lot of Texas products that I love to showcase.
You were lucky to have mentors such as acclaimed chef and author Daniel Boulud in New York and Michelin-starred chef Douglas Keane in California. And you took a very purposeful, steady path, working your way up the kitchen ladder since age 16. Now, at 37, many young chefs view you as a mentor. Do you have any advice for them?
Absolutely. I would say find a chef whom you see yourself being one day and work for him – work for him for a long time and gain the experience. Over time, you'll earn his trust, and he'll be able to impart a lot of his experience onto you, much in the way that Daniel did for me, which was huge. I feel so grateful to have had that, and I feel the need to pay that forward. So, keep your head down and be patient.
We've talked about how your mentors have influenced you, but what about Victoria Pappas Bludorn, your wife, who is also Bludorn's restaurant operations manager? 
How hasn't she influenced me? She encouraged me to follow my dreams. The two of us love dining out together. We love good food and feel very passionate about our industry. 
After all, Victoria is Chris Pappas' daughter. Her father and uncle Harris, aka the Pappas Brothers, are restaurant legends. Where do you and Victoria like to eat out these days? 
We love her father's Pappas Bros. Steakhouse. We also have this neighborhood Italian restaurant, Coltivare (3320 White Oak Drive), that we go to quite a bit. We're also fans of Justin Yu's Squable (632 W. 19th Street) and Better Luck Tomorrow (544 Yale), both in our neighborhood. We're big on neighborhood dining. 
Why did you and Victoria decide to settle down in Houston? With your stellar reputation and collaboration with two Michelin-starred chefs, you guys could have gone anywhere. 
As you know, Victoria is from Houston, and on my trips to Houston, I fell in love with the community – everything about it. It's very inclusive and … a very diverse city. 
You're a big team player. You and chef de cuisine Chase Voelz work closely in the kitchen. But describe, in a few words, the following key members: Cherif Mbodji and Alejandra Salas. 
Cherif – he is inspiring. He is our general manager and master of hospitality, which is why he's also a partner. Alejandra is very passionate, with a ton of enthusiasm, and I think she's going to be one of the top pastry chefs in Houston in a few years.
You made Victoria roasted chicken on your first date. Many restaurants will overlook this simple, but often dry, mainstay, and some food critics will order it not only to gauge the kitchen's talent but specifically, its diligence. Share your secret for perfect roasted chicken. 
Truss the chicken and tie it tight; this helps prevent overcooking. But first, salt and pepper the chicken on the outside, then stuff the bird with thyme, rosemary, whole garlic, and a wedge of lemon. Meanwhile, the oven should be heated to 500 degrees. 
Before I put the trussed chicken in, I rub it generously with olive oil and roast it at 500 degrees for five to six minutes, or until it's nice and golden brown, then I lower the temperature to 300, or even 280 degrees, depending on how hot your oven gets. Then you cook it until it's about 155 degrees. Take it out of the oven, and here's a big secret: Let it rest for 20 minutes, not for 5 or 10. Then you can put it back in the oven to warm up right before you're ready to serve. But resting the bird is key. 
Editor's note: Buzz dining columnist Dai Huynh is a James Beard food-journalism award winner and longtime Houston-based restaurant writer.
Want more buzz like this? Sign up for our Morning Buzz emails.
To leave a comment, please log in or create an account with The Buzz Magazines, Disqus, Facebook, or Twitter. Or you may post as a guest.