Rumor Has It - October 2021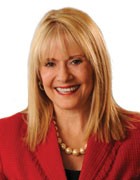 Click the Buzz Me button to receive email notifications when this writer publishes a new article or a new article in this column is published.
Married in Mexico. The Atascocita gal and the Memorial guy met online through Bumble in 2017. Because of their love of water, Matthew Holland Staff proposed to Madison Paige Butt at Galveston Country Club overlooking the bay. The glamourous July 9 wedding, at the Excellence resort in Playa Mujeres, made a splash on the Spice Terrace that overlooked the ocean. The night before, guests partied on the beach at the X-Lounge. A photo booth kept guests laughing when not on the dance floor. Lounging in hammocks hanging over the many pools was a resort bonus. Elated parents of the couple, Richard and Victoria Staff and Mike and Jill Butt, were "shore" happy as they "waved" goodbye, as the couple Ubered to their honeymoon in Tulum.
Snake River castaway. When Jackie and Jay Smyre and Ann and Derry Essary ventured to Jackson, Wyoming, to beat the heat in August, the Smyres went on their first guided fly-fishing trip in a drift boat with a very patient guide, Boots. While the 90-degree heat made fish finding difficult for the Smyres, the Essarys went sightseeing. Jay, a seasoned fisherman, was impressed that Jackie caught the only two fish. They were surprised at the amount of work it took to fly fish, but then the challenge is the angle, isn't it? 
Small whale of a party. When Maison Kay Fendley turned 1 on Aug. 13, it was a family-only event at Lakeway. She was introduced to boating and water life early, as parents Hunter and Melissa Fendley live at Lakeway but spend many weekends in Rockport at their second home. Maison's grandparents, Lucille and Morris Fendley and Aunt Brooke Fendley, who made the exquisitely decorated smash cake, had a "porpoise" at the whale-themed celebration. 
Throwback in time. Four generations of Nettles have enjoyed the natural paradise of Channels Ranch at Ennis, Montana, for 25 years. This "fishing dude ranch," according to Corliss Nettles, is a safe place where the grandkids can roam around freely, ride bikes and horses, float down the Madison River, and picnic. Corliss and Gene Nettles' family, Kelly and Ryan Henderson and son Rivers, and Gene's brother's family, Charlie and Betsy Nettles and their married children and eight grandchildren, join them every year. The state that boasts it is the "Last Best Place" created lasting memories.
Sage in bloom. Planning 16 months ago during the height of the pandemic, Nancy Sage Roberts invited the entire family to dinner at River Oaks Country Club for an all-out reunion stating, "We need something to look forward to." This would not be your ordinary little family dinner, said Helen Sage Perry, who is the seventh of eight children from whom 89 immediate family members and spouses evolved. Four generations of 70 people shared 90-second updates, won door prizes, ate fried chicken and beef tenderloin with all the fixins, and fixated on an ice cream bar/buffet with complete trimmings. And lots of sage advice was on hand as well.  
Moving on, no regrets. When Sue and Louis Atlas visited their sons, Todd and Chad, at Duke University eons ago, they fell in love with the Chapel Hill, North Carolina, area. The pandemic was a wakeup call to make the move to be near Todd, but it took time to find the right house. They now call Governors Club, a gated community, home, and they are within walking distance to the clubhouse. Wasting no time, they joined the bridge club and dance club and plan to join more. The only hiccup is the waitlist for the wine club, which is maxed out at 200 members. The view of the Edwards Mountain is spectacular and just minutes from downtown Chapel Hill. This year, they were able to celebrate Todd's birthday at the club overlooking the lake without flying from Houston. Now flights will be to California to see their son Chad. 
On the safe side. When Vicki Friedman and Mary Reed Lankford attended the Crime Stoppers Community Chat with Citizens United Against Crime, they were impressed with all the notables in the intimate crowd of 75 patrons. John Eddie and Sheridan Williams welcomed guests to their home before CEO Rania Mankarious spoke on the state of crime. An expert on crime trends and bond reform, director of victim services Andy Kahan was joined by executive director Ray Hunt and former Harris County Judge Ed Emmett. The introduction to the talk was led by Amy Leibman and Genny McIntyre. With police Chief Troy Finner, Mayor Sylvester Turner, and former White House Chief of Staff James Baker and wife Susan in the crowd, everyone felt pretty safe. 
Horsin' around at wineries and cherry fields. Michigan was Ron Brown's destination for a family reunion, but also to attend the fourth annual Go Blue/Go Green Arena Polo Match and Rebellion Series Barrel Racing and Poles fundraiser at the Flintfields Horse Park. Ron climbed the Sleeping Bear Dunes for spectacular views over Lake Michigan and had time to go north of Traverse City to its wineries and cherry fields and steal a glimpse of a few famous residents, like Tim Allen, and Madonna's family winery. He claims the best corn and peaches are a-maize-ing in Michigan. 
Two celebrations. Rhonda and Bill Glick left their Bellaire residence for a new home they built in the Highland Village area just in time for a family celebration of Rhonda's 70th birthday. The house was barely unpacked for Aaron and Jessica Glick with children Talia and Myles and Devin Glick and Mark Madriaga to see before they left for Indian Beach in Galveston, where they cooked Peruvian and Filipino meals with chai cake for dessert. Devin and Mark had "Safta 70" family friendship bracelets (Safta, Hebrew for Grandmother) made in Mexico for everyone, including baby Myles and toddler Talia. News that Hurricane Ida was out there did not stir up any trouble as the wind detoured, and sun and laughter stayed.
A broad walk. On a five-day vacation to The Broadmoor in Colorado Springs, the best experience Carrie and Ron Woliver shared, surrounded by Pike Peak mountains, were the daily walks they took beside the glistening lake with colorful geranium boxes along the shore every morning and evening, breathing the exhilarating, crisp, clear air. Carrie says, "It renewed and refreshed us so we could return happy to summer in Houston." A wedding, held in a white tent right below their hotel window, was an unexpected delightful surprise. They didn't need to dress up to crash the party as they danced to the live band in their room. 
Have some good news to share? Email us at [email protected].
People in this article:
Matt Staff
,
Madison Staff
,
Richard Staff
,
Victoria Staff
,
Mike Butt
,
Jill Butt
,
Jackie Smyre
,
Jay Smyre
,
Ann Essary
,
Derry Essary
,
Maison Kay Fendley
,
Hunter Fendley
,
Melissa Fendley
,
Lucille Fendley
,
Morris Fendley
,
Brooke Fendley
,
Corliss Nettles
,
Gene Nettles
,
Kelly Henderson
,
Ryan Henderson
,
Rivers Henderson
,
Charlie Nettles
,
Betsy Nettles
,
Nancy Sage Roberts
,
Helen Sage Perry
,
Sue Atlas
,
Louis Atlas
,
Todd Atlas
,
Chad Atlas
,
Vicki Friedman
,
Mary Reed Lankford
,
John Eddie Williams
,
Sheridan Williams
,
Rania Mankarious
,
Andy Kahan
,
Ray Hunt
,
Ed Emmett
,
Amy Leibman
,
Genny McIntyre
,
Troy Finner
,
Sylvester Turner
,
James Baker
,
Susan Baker
,
Ron Brown
,
Rhonda Glick
,
Bill Glick
,
Aaron Glick
,
Jessica Glick
,
Talia Glick
,
Myles Glick
,
Devin Glick
,
Mark Madriaga
,
Carrie Woliver
,
Ron Woliver
Want more buzz like this? Sign up for our Morning Buzz emails.
To leave a comment, please log in or create an account with The Buzz Magazines, Disqus, Facebook, Twitter or Google+. Or you may post as a guest.